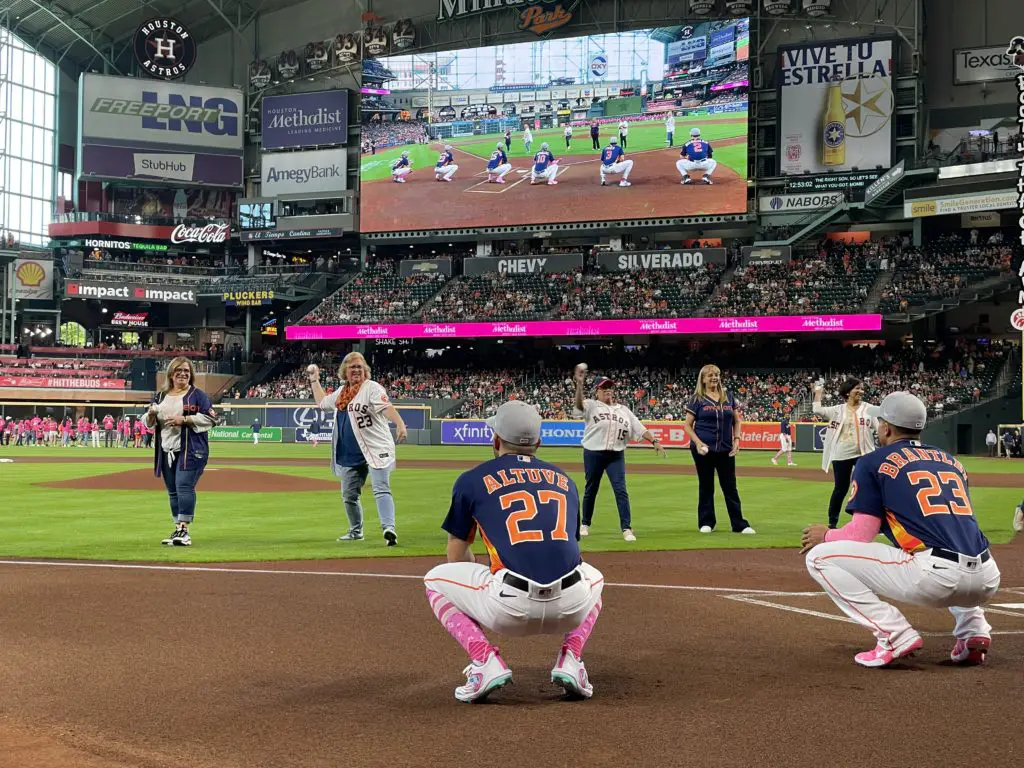 Special Mother's Day pitch for Jackie Bregman
Jackie Bregman wore 'Grandma' necklace on Mother's Day
HOUSTON – This Mother's Day was extra special for Jackie Bregman. Astros All-Star third baseman Alex Bregman's mom celebrated this latest Mother's Day with a necklace in honor of her future grandchild.
As she prepared to throw out the ceremonial first pitch Sunday afternoon at Minute Maid Park with five other Astros moms, she had another significant milestone in mind.
"Today I got my grandma necklace," Jackie Bregman said while tugging at the pendant she wore. "We're 12 weeks from Baby Bregman, so we're very happy."
Alex Bregman and his wife Reagan are awaiting their first child. The baby will be the first grandchild for Sam and Jackie Bregman.
"Today is super special for us just because (Alex is) about to be a father," she said. "And as his mom I'm just so proud of him (and) everything the team does for the community. It's very, very enjoyable for us."
'Retired' pitcher
Jackie Bregman often pitched to her son at their home in New Mexico when he was starting to play baseball. Those batting practice sessions with actual baseballs ended, however, after the then 10-year-old Alex lined a shot up the middle.
"We were playing in the little cul-de-sac in front of our house," she said. "I pitched him a real baseball, and he hit it straight back at my sternum. He hit me in the chest, and I said, 'Mommy can't play with real baseballs anymore.'"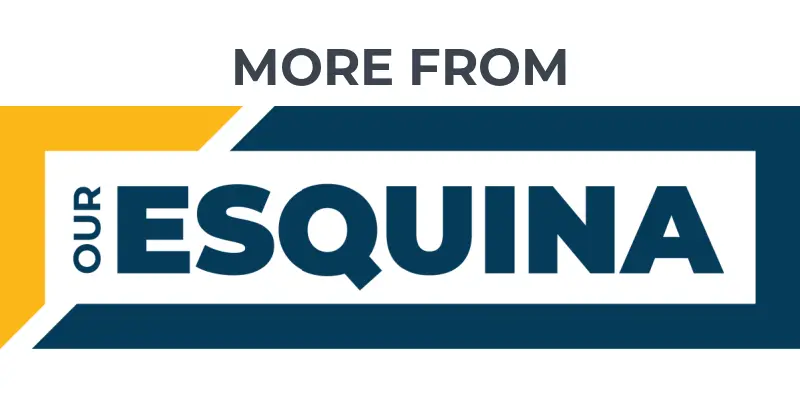 Carlos Correa excited to see Astros again
MLB Power Rankings: The Evil Empire Rules
Red Sox slugger Rafael Devers lives cowboy dream
Alex Bregman often credits his parents with nurturing him on the field and off. At the 2018 All-Star Game, he gave his mother the Camaro he won as the Ted Williams MVP of the Midsummer Classic.
Alex Bregman often credits his parents with nurturing him on and off the field. They're the inspiration he cites for his philanthropic efforts and for his fluency in Spanish, which has helped him communicate and lead in the Astros' clubhouse.
"Both sides of my family have wanted to give back," Alex Bregman said recently. "So I was taught at a young age to try and do that. I think we've found our cause, our mission, and we really want to make the biggest impact possible."
Martin Maldonado's mom rejoices
Jackie Bregman was joined during the ceremonial first pitches by the mothers of Martin Maldonado, Yuli Gurriel, Michael Brantley, Jose Altuve and Jeremy Peña.
Jeanette Valdez's pitch to her son Martin Maldonado was a tad outside. It was a strike in every other sense, however, for her and the other Astros moms who threw out ceremonial first pitches.
The Astros' veteran catcher teased his mom a bit after she bounced her pitch. Valdez had a ready answer.
"I pitched you outside," Valdez said she told her son. "That's good. What do you want? I'm not a pitcher. I used to play softball, but I was just second base. You cannot ask for more."
Proud Madres
Valdez was proud to have taken the field before the Astros closed out their series against the Tigers. Holding a bouquet of flowers while wearing her son's Astros jersey, Valdez smiled broadly after the pitch.
She exuded pride in her son and gratitude for sharing that moment. And, regardless of where the pitch went, it was definitely a strike.
"In my mind and my heart," Valdez said of her pitch.
It was difficult to determine who enjoyed the moment more, the players or their moms.
"It's a great honor," Altuve's mom said. "I'm very grateful to the organization for taking us into account on Mother's Day. It's a great job, incredible. I'm very happy, very happy to be able to be here."
Get the Our Esquina Email Newsletter
By submitting your email, you are agreeing to receive additional communications and exclusive content from Our Esquina. You can unsubscribe at any time.