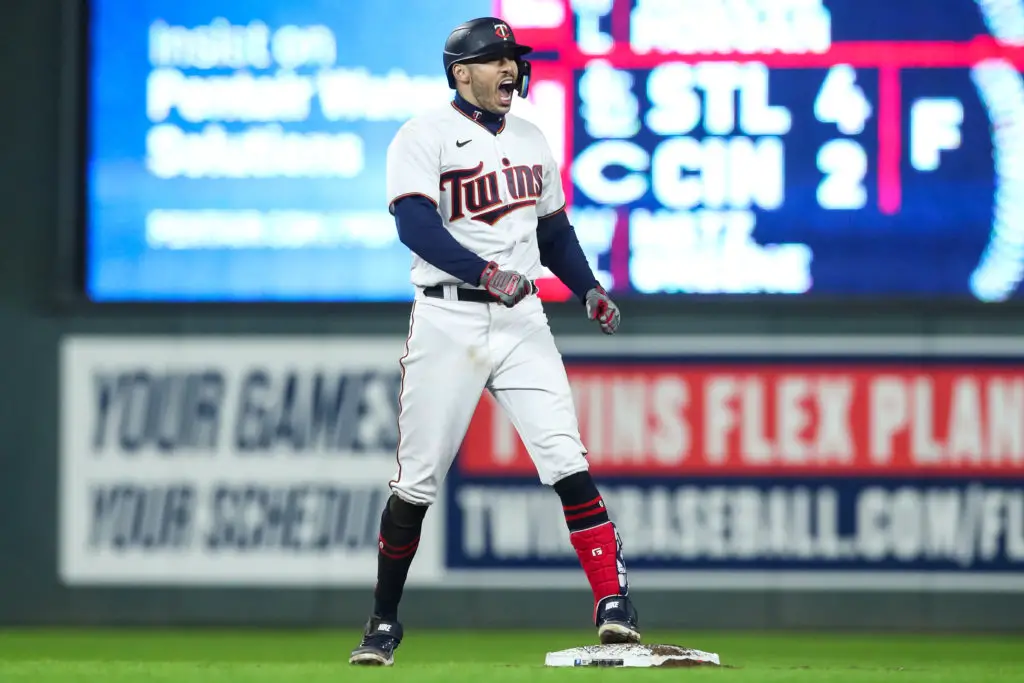 Carlos Correa excited to see Astros again
Carlos Correa will face his old Astros team for the first time
BALTIMORE – In many ways, Carlos Correa still has his heart in Houston. Standing near his locker stall at Oriole Park at Camden Yards last week, the All-Star shortstop began smiling just thinking about seeing his old teammates again.
Correa has been busy leading the Minnesota Twins to the top of American League Central standings. Yet, the No. 1 overall pick in the 2012 June Draft has had more than enough time to keep an eye on his old team in Houston too.
"I'm super excited to see them again," he said. "I'm super excited to give Dusty (Baker) a big hug and congratulate him on 2,000 wins. And the boys, you know? They were not just teammates, they were family. I'm really excited to see them."
Correa will face his former teammates this week for the first time since he signed with the Minnesota Twins. The teams will start a three-game series at Target Field on Tuesday in Minneapolis.
When Correa discusses his old team, he can't help to refer to them in familial terms. One of the Astros' minor-leaguers is actually family. Jean Carlos Correa is an infielder with Class A Asheville.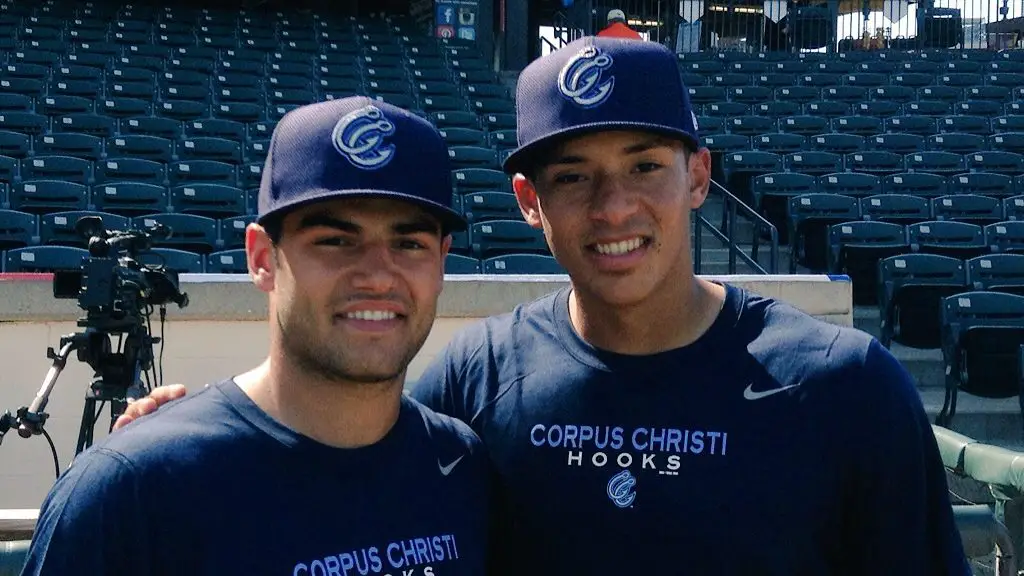 In many ways, the Astros' major leaguers are family to Correa too. Lance McCullers Jr., after all, is the godfather to Correa's baby boy, Kylo.
'Brothers'
The Astros' first two picks of the 2012 draft were essentially brothers from the start. They shared many special memories together, playing together at almost every minor-league stop before McCullers jumped to the majors from Class AA Corpus Christi in 2015 a few weeks ahead of Correa's promotion to the majors.
"Probably topping them all was him asking my wife and I to be the godparents of their son, their first born," McCullers said. "It's really special, man. Carlos has a really special place in my heart."
McCullers is just one of Correa's close friends in the clubhouse. As much as they hated to see Carlos Correa leave, his old teammates were happy to see him sign the biggest contract in major league history for an infielder this March.
They were saddened by his departure yet proud that his talented was rewarded. They even Facetimed him in the clubhouse on March 19 hours after he reached the deal. Actually, he was exchanging text messages with them late into the night after agreeing to the deal on March 18.
He played the first five of his seven seasons in Houston for manager AJ Hinch. Then he played the final two seasons with the Astros for Baker.
Baker took over after the cheating scandal led to the firings of Hinch and general manager Jeff Luhnow. They won the AL pennant last year to reach the World Series a year after going to Game 7 of the ALCS.
"I learned a lot from Dusty," Correa said. "I had a great relationship with him. He is like a father figure to me, and I respect and love him a lot."
The last time Correa was on the same field with the Astros, they were losing the World Series to the Atlanta Braves in Game 6.
Record deal
At the time, the future was uncertain for the two-time All-Star from Ponce, Puerto Rico. Astros players held out hope that Correa would return. 
The Astros were the team that drafted him in 2012 and developed him into an elite shortstop. It is where he spent seven seasons making a name for himself, winning a Platinum Glove award and a World Series.
Correa broke in as a 20-year-old on June 8, 2015, against the White Sox at Guaranteed Rate Field. He won the 2015 Rookie of the Year Award while helping the Astros reach the playoffs for the first time in a decade.
The Astros reached the playoffs in six of Correa's seven seasons in Houston, reaching the ALCS in the last five. He hit 133 home runs and drove in 489 runs over seven seasons in Houston.
However, when the Twins vowed to make Correa the biggest commitment to a free agent in team history, the 27-year-old could not resist. All told, he signed a three-year contract worth $105.3 million, making him the highest-paid infielder ($35.1 million) by average annual value in MLB history.
Fortunately, the reunion will be much tamer because Houston will be visiting Minnesota on Tuesday. Carlos Correa won't have to return to his old home until late August. 
When he does return, he's not entirely sure how it's going to feel.
"Emotions might run high," he said. "It's a special place in my heart. So, I will always carry with me what I accomplished with that team and the things I did for the organization. It's obviously pretty special."
A New Home
Carlos Correa has found a new home. Sure, it's a cold-weather city, and the Twins finished fifth in the AL Central last season, but there's endless potential and a desire to win.
Correa isn't the only transplant the Twins added ahead of this season. They also added Gary Sanchez and Gio Urshela from the New York Yankees, Sonny Gray from the Oakland Athletics, and Chris Paddack from the San Diego Padres.
"I'm loving it here," Carlos Correa said. "Great clubhouse, great group of guys, great coaching staff. The treatment is just top-level. I'm very very happy here."
As for his wife, Daniella Rodriguez, and newborn, family members pay regular visits to make the transition from Houston easier. Up to this point, all the moves seem to be working out.
The Twins lead the AL Central. They lead the defending division champion Chicago White Sox by 3 games.
Carlos Correa, Baseball Savant
"He's gone out there and he's played really well for us," Twins Manager Rocco Baldelli said of Correa. "He's getting pretty hot with the bat right now, but his play at shortstop has been exceptional and it just stands out.
"You're watching innings just get shortened because of the way that he takes all aspects of his job seriously. He's there for his teammates. Finding ways to get better as a unit is his goal when he walks in the door every day."
Correa is hitting .255 with two home runs and 11 RBIs. The stats don't tell the full story.
The man is a literal baseball savant, and it's rubbing off on some teammates and coaches.
"Correa's leadership and work ethic are second to none," Twins assistant bench coach Tony Díaz said. "He elevates everyone around him – players and coaches too. Always looking to help and backs it up with tremendous discipline."
Get the Our Esquina Email Newsletter
By submitting your email, you are agreeing to receive additional communications and exclusive content from Our Esquina. You can unsubscribe at any time.