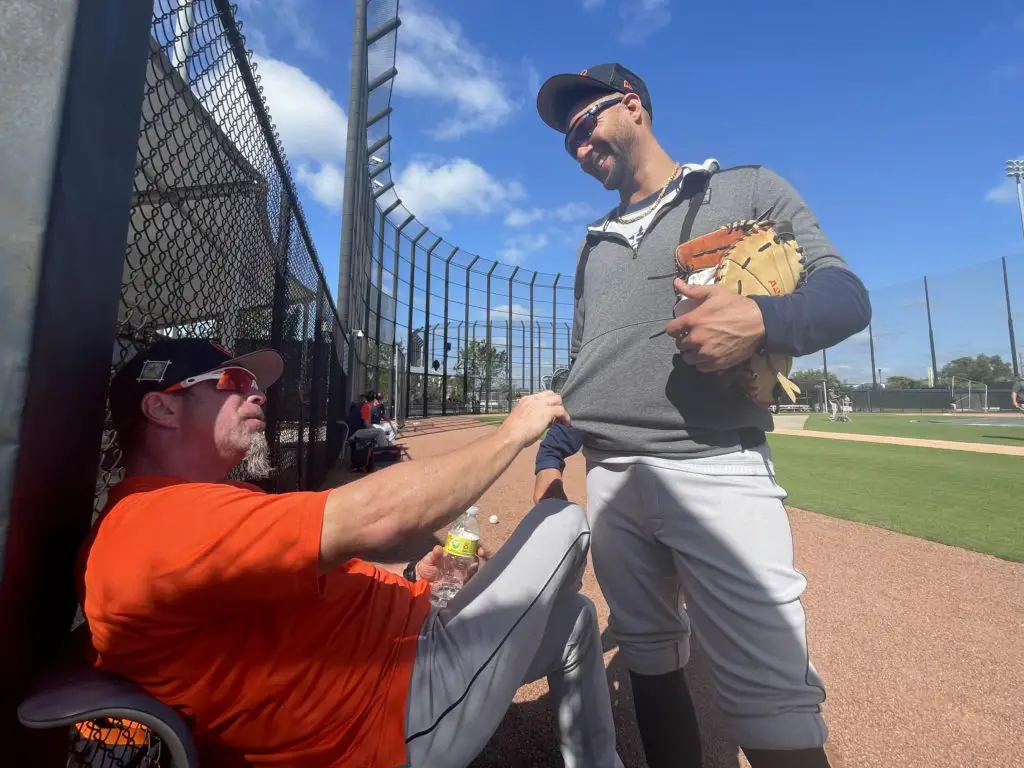 Jeff Bagwell, Craig Biggio still give back to Astros
Jeff Bagwell and Craig Biggio enjoy time as guest instructors
WEST PALM BEACH, Fla. – As Jeff Bagwell prepared to return to the clubhouse recently, several Astros stopped by to shake his hand. Several veteran stars had just finished taking infield practice at The Ballpark of the Palm Beaches, and they were going to take a break under the covered dugout.
Some entered the dugout from the right side. A few others entered through the left side. Fittingly, perhaps, Bagwell was sitting near the right corner of the dugout, directly behind first base. Fellow Hall of Famer Craig Biggio watched from the left side.
The men who defined a generation of Astros baseball are still giving back to the organization. Jeff Bagwell and Craig Biggio. Or is it Craig Biggio and Jeff Bagwell? No. 5 and No. 7, the faces and numbers of the organization.
Their advice is sought by owner Jim Crane, the front office, the veterans and minor-leaguers.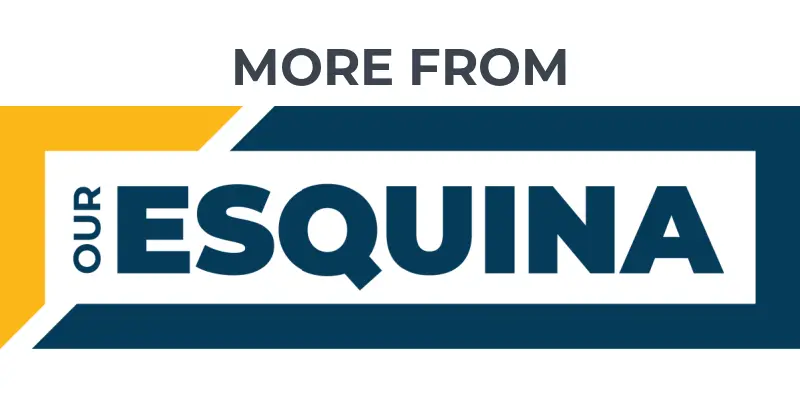 Astros saddened by Carlos Correa departure
Digging Deep with Hall of Famer Jeff Bagwell
Jeremy Peña ready to make name for himself
Hazael Wessin makes 'Wessin & Wessin' history again, with Astros
"That's the great thing about being down here," Bagwell said. "I've been down here for like a total of three weeks. Now I know all the kids and the names, and I think they feel comfortable around me now. 
"They can ask questions and talk about stuff so they can understand what they need to do to get to the next level and get better. All the kids, I just enjoy it."
Jeff Bagwell, Craig Biggio keep busy
Biggio and Bagwell are the only men to have Astros caps on their Hall of Fame plaques in Cooperstown, N.Y. Biggio was the first inducted into the Hall of Fame in 2015. Bagwell followed two years later.
After Bagwell served as Biggio's "Uber" driver, they changed into their uniforms inside the clubhouse at the Astros' spring training home. Yes, they don their famous numbers – No. 7 for Biggio, No. 5 for Bagwell.
Then they got to work. They attend meetings, watch players, give advice. Biggio and Bagwell move from field to field. They shake hands, lots and lots of hands. Fans also hound them for autographs.
They were even on the field for the national anthem before the team's Grapefruit League opener Friday afternoon at Roger Dean Stadium in Jupiter, Fla. A few hours before the first pitch, Biggio approached Bagwell and asked him if he was ready to drive over to Jupiter.
Bagwell said he was ready, but he was held up by another legendary second baseman in Astros history.
"Baggy," Jose Altuve said, "I'm going to hit off the machine."
MVP perspective
"You want me to go watch?" Bagwell replied.
"Yeah," the 2017 American League Most Valuable Player told Bagwell, the 1994 National League MVP.
And off they went to a chorus of autograph seekers calling out their names as they moved from one field to the other.
"Mr. Bagwell! Mr. Bagwell," a young fan cried out. "Altuve! Altuve! Altuve!" cried out another fan.
"When I'm done," Bagwell promised. 
They both promised to sign after they were done working, and they eventually obliged. First, however, Jeff Bagwell watched Altuve take a round of batting practice.
"It means a lot because Craig and Jeff, they communicate really good with all the players," Altuve said. "They communicate good with me. I ask them questions, and they always are wanting to help."
35 years of experience
Bagwell and Biggio definitely have lots of experience. Jeff Bagwell and Jose Altuve are the only players in Astros history to win a league MVP Award.
Altuve and Biggio are the only seven-time All-Stars and five-time Silver Slugger winners in franchise history. And at 31 with 1,777 hits after 11 seasons, Altuve could eventually join Biggio as the franchise's second member of the 3,000-hit club.
"This is what we love to do," Biggio said. "For Jeff and I, we're Houston Astros for our lives. … We want nothing but the best success for everybody else who puts on an Astros uniform. Even the minor league kids who are in the minor leagues, you're here to try to help them as much as you can.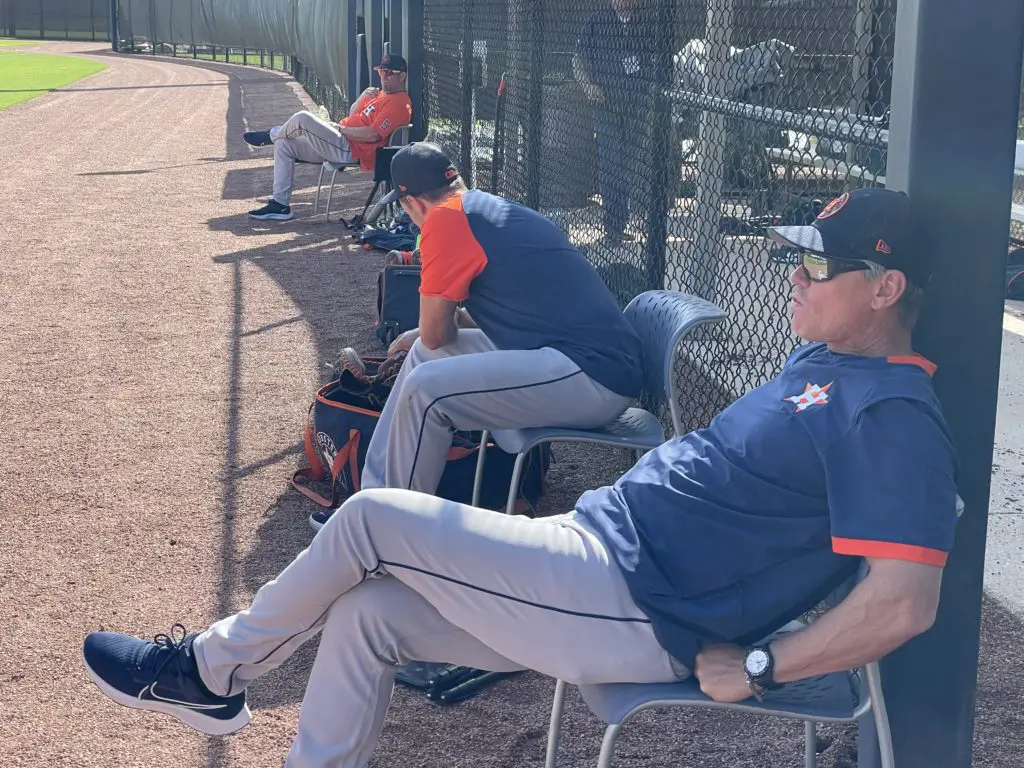 "When I met Jose, I don't even know when it was, I would say 10-12 years ago, whatever. He's the same kid today as he was back then. He's a friend, he's a teammate, a great player and he's been a lot of fun to watch."
Mr. 3,000
Biggio collected his 3,000th hit in the 20th and final season with the Astros. Altuve, who has won three batting titles and had four 200-hit seasons, has averaged 161.5 hits per year. That average would be better if he hadn't been limited to 48 games (42 hits) during Major League Baseball's 60-game season in 2020 at the start of the COVID pandemic.
Whatever the case, Altuve is on pace to reach 3,000 hits in eight years. He may eventually join Biggio as the franchise's second member of the exclusive 3,000-hit club. No Astros player had won a batting title until Altuve did in 2014 when he batted .341. 
Yuli Gurriel became the second player in franchise history to win a batting title last season. 
Despite all that he has accomplished, Gurriel also enjoys stopping by to talk baseball with Bagwell and Biggio. They all do. 
The current Astros stars know that the franchise's all-time greats have much to give.
"In the end, that means a lot because they played 15 years, 20 years in the big leagues," Altuve said. "They know how hard the game is, and they're always trying to help the players."
Get the Our Esquina Email Newsletter
By submitting your email, you are agreeing to receive additional communications and exclusive content from Our Esquina. You can unsubscribe at any time.