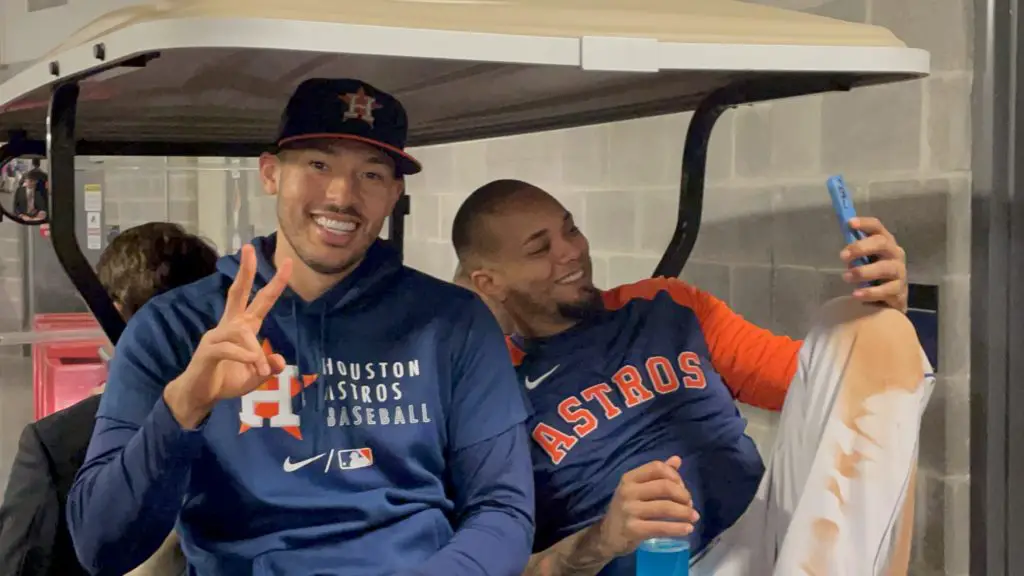 Astros saddened by Carlos Correa departure
Carlos Correa agrees to deal with Minnesota Twins
WEST PALM BEACH, Fla. – Yuli Gurriel and his Astros teammates held out hope right until late Friday night that Carlos Correa would return. Their hope ended when the All-Star shortstop began to send a flurry of texts to many of the men he helped win the 2017 World Series and three American League pennants overall.
There was a somber feeling inside the Astros' clubhouse at the Ballpark of the Palm Beaches on Saturday morning, a few hours after Correa reached a three-year, $105 million contract with the Minnesota Twins. The deal is pending a physical, but it's already "Twitter" official. 
The first overall pick in the 2012 June Amateur draft changed the picture on his Twitter bio to a panoramic shot of Minnesota's Target Field.
"I always had hope," Gurriel said. "I had hope until the end. I thought he might be able to return, but things didn't work out that way. We have to keep going forward."
FOX 26 reporter Mark Berman broke the news at about 2 a.m., long after many Astros players had gone to sleep. According to Gurriel, though, Carlos Correa informed his good friends on the team that he was close to a deal with the Twins late Friday night.
Carlos Correa surprised teammates
"It surprised me a lot," Gurriel said. "I never imagined that he would go to Minnesota, but this is a business. These things happen for a reason. Now we can only wish him luck."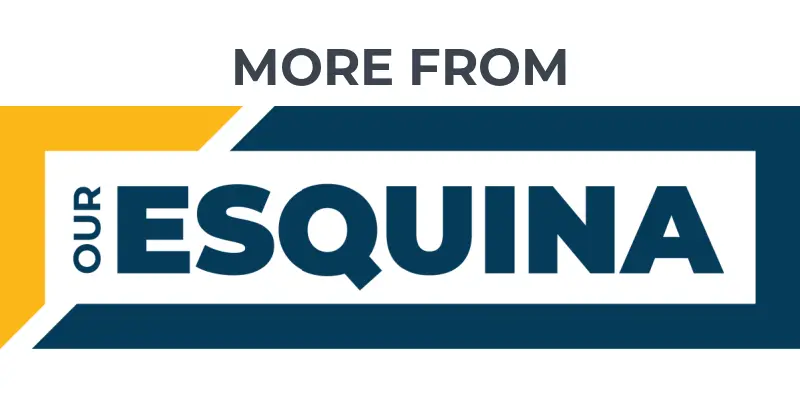 Hall of Famer Craig Biggio didn't get the news until he was on the way to the Ballpark of the Palm Beaches on Saturday morning.
"My Uber driver told me," Biggio said before revealing that his "Uber" driver is actually fellow Hall of Famer Jeff Bagwell.
Astros manager Dusty Baker heard the news from his wife early in morning. Because the deal was pending Correa's successfully passing his physical exam, Baker didn't want to comment until the deal was official.
"You have no choice if the news is true," Baker said. "I've been in this situation a bunch of times myself as a player and a manager. You're asking me questions that I can't even answer right now because, like I told you, it's not official.
"I found out from my wife this morning. That was the first news I got. I'll have a more reactionary answer for you when it's official."
Carlos Correa, 27, became the first native of Puerto Rico to be selected first overall in the June Amateur draft in 2012. He sprinted through the Astros' farm system before making his big league debut against the Chicago White Sox on June 8, 2015.
Astros surged with Carlos Correa
His promotion helped the Astros surge to the 2015 American League wild card, earning the franchise's first postseason berth in a decade. They beat the Yankees in the wild-card game that year before falling to the Kansas City Royals in the Division Series.
The Astros missed the playoffs in 2016, but they've been one of the best teams in baseball since 2017. Correa earned his first All-Star berth in 2017 and helped the Astros win the 2017 World Series. He then proposed to Daniella Rodriguez at Dodger Stadium immediately after winning Game 7.
The Astros returned to the World Series in 2019 and 2021, losing to the Washington Nationals and Atlanta Braves, respectively.
"We spent seven years together," Gurriel said. "Truly, we were great teammates. Truly, we will never forget him. He helped us a lot to win in 2017, and for that he'll be part of us."
Carlos Correa is coming off arguably the best season of his career. The stellar defensive shortstop earned his first Gold Glove and Platinum Glove in 2021. He also earned his second All-Star berth last season.
Correa hit a career-high 26 home runs with 92 RBIs over 148 games, posting a .366 on-base percentage and .485 slugging percentage.
A 'great kid'
"Carlos is a great kid," Biggio said. "He's a good friend. He was a great teammate. You wish these guys nothing but success going somewhere else and have the best year you can have. It's part of the process. Things happen."
Correa's teammates were definitely saddened by the news. But he at least helped soften the blow for many of them with his texts Friday night.
"He was very active at night," Gurriel said. "But yeah, yeah, we found out this morning. We knew he couldn't sleep at night. But as I said, that is part of life,and we have to keep going."
Get the Our Esquina Email Newsletter
By submitting your email, you are agreeing to receive additional communications and exclusive content from Our Esquina. You can unsubscribe at any time.