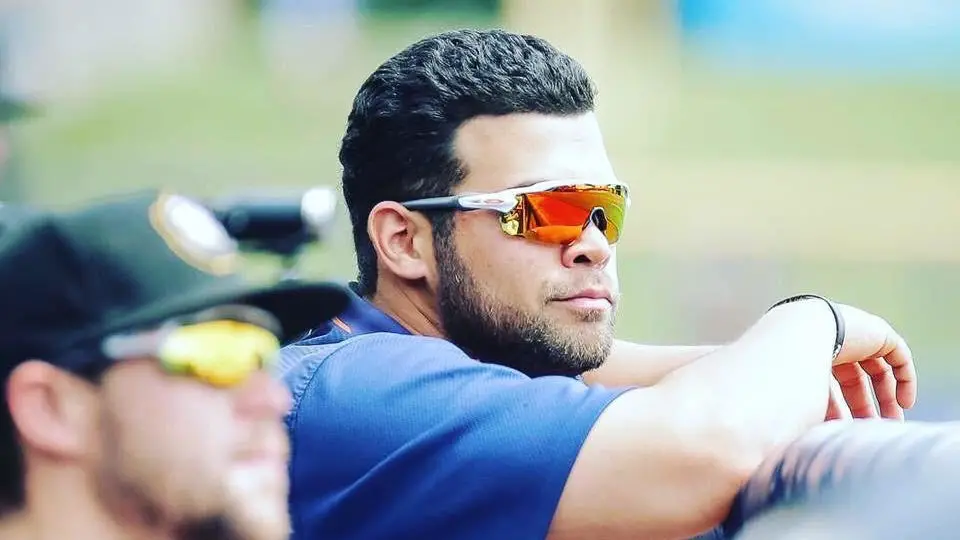 Hazael Wessin makes 'Wessin & Wessin' history again, with Astros
Hazael Wessin is the first Dominican S&C coach at big league level.
Growing up in Ensanche Ozama, not far from where his grandfather helped defeat communist rebels in the Dominican Republic's Civil War of 1965, Hazael Wessin dreamed of becoming a Major League Baseball player.
Almost 57 years after his grandfather, Gen. Elias Wessin, became the first native of the Dominican Republic to grace the cover of TIME magazine, Hazael Wessin made history too. Strength also was key, considering he made history as a strength and conditioning coach in Major League Baseball.
This story truly is a 'Wessin Y Wessin' story, as TIME's cover headline declared about Gen. Wessin on May 7, 1965.
The Houston Astros promoted Hazael to the majors this month, making him the first Dominican-born strength and conditioning coach assigned full-time to a big league club.
The Wessin family shared a passion for baseball. As soon as his Hazael's father, Eduardo Wessin, had a chance, he introduced his two sons to the game.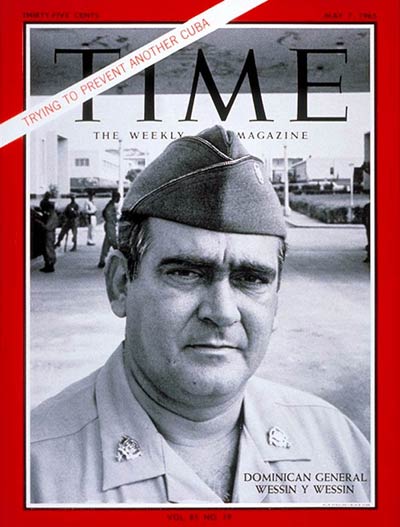 "He was the one that taught me how to play," Hazael said of his father. "He taught me how to go about my business when I was a baseball player."
Eduardo enrolled Hazael and his brother, Hassan, in the neighborhood Little League team, Los Cachorros del Ozama. When Hazael wasn't playing, his dad would toss him corn kernels, newspaper balls, anything to keep his mind fresh on the game.
Wessin's dad was an engineer. When his dad couldn't take him to games, his mother would. Though she always dreamt of her son going to college, Deidani Herrera, did everything she could to nurture his baseball dreams. 
Tough decisions
Eventually, Hazael Wessin would flash enough talent to play in Liga Enrique Cruz, a more professional and organized league for teenagers. There, he met a soon-to-be lifelong friend in Enmanuel Gómez.
They grew up playing Little League together.
"We were trying to get signed (by an MLB team) in the Dominican, just like any other kid," Gómez said.
Eventually, Wessin drew interest from MLB teams. Liking what they saw in the young catcher, the Baltimore Orioles invited him to train at their complex near Santo Domingo, Dominican Republic. He spent almost four months training there before the team approached him with an offer. 
However, Wessin's mother's wish for him to go to college weighed on him. She didn't want him to end up like many of the kids who failed to reach their major league dream and had nothing to fall back on.
With that in mind, Wessin consulted with his father and declined the Orioles' offer. Instead, he decided to seek a college scholarship.
"It was the best decision that I made," he said.
Oklahoma bound
As they grew older, Gómez and Wessin briefly grew apart. Wessin moved in with his uncle in Brooklyn, N.Y., while Gómez was on his way to Western Oklahoma College on a baseball scholarship.
While in New York, Wessin enrolled in LaGuardia Community College and took ESL classes. Though he learned how to speak English quite fluently, he missed playing baseball. Unlike in the Dominican Republic, up in the northeast, cold winters made it difficult to play.
Then, on a random spring day, a familiar voice called. With his college baseball team in need of a catcher, Gómez knew who to call.
"In the Spring of 2010, Coach Kurt Russel was looking for a catcher," Gómez recalls. "Since we grew up and played together, I knew that (Hazael's) ability as a catcher fit what our coach was looking for. So, I talked to coach about him."
This earned Wessin a tryout at Western Oklahoma, where he secured his scholarship. Finally, after years of trying, Wessin was on his way to playing baseball at an advanced level.
---
---
The backup plan
Playing at Western Oklahoma College opened up a whole new world for Hazael Wessin. Where he was relying on raw talent before, now he had to work twice as hard to stay relevant.
"I was not the best athlete on the team," he said. "For me to compete and play in that school, I had to go and do my work in the weight room. To get stronger, faster, and try my best."
This school didn't have a designated strength trainer. Coach Russel taught him how to lift weights, what to do conditioning-wise. Wessin enjoyed these sessions.
"Every time I went into the weight room, I felt like I was home," he said.
Wessin started to think that this might be the fall-back plan. If becoming a big leaguer doesn't pan out, he thought, he could train players, helping them to stay on the field.
Two years into his tenure at Western Oklahoma College, Wessin transferred to Faulkner University in Alabama. There, Wessin focused more on taking courses related to strength and conditioning.
It appeared that he found something he was passionate about other than baseball.
A chance encounter
After graduating from Faulkner University, Hazael Wessin landed an internship with the Boston Red Sox. There, Wessin tried a number of roles – scouting, player development, strength and conditioning.
"That's where I realized that I don't feel happy being a scout and I don't feel comfortable sitting in the office and not being with the guys," he said. "But every time I went into the weight room, I felt like this is where I feel happy."
Unfortunately, the Red Sox did not have a role for Wessin after his internship was over. This left him in search of a job. The moment his mother had been warning him about was here. What was Wessin going to do?
While grocery shopping with his dad in the local supermarket, he bumped into a family friend, a sports psychologist for the Houston Astros, Andy Nuñez. After talking for a while, Nuñez informed Wessin that the Astros were looking for a strength and conditioning coach. Nuñez urged him to apply.
On Valentine's Day 2015, Wessin began his first day as the Astros' strength and conditioning coach in the Dominican summer league.
Opening doors
Eight years later, Hazael Wessin is the first Dominican-born strength and conditioning coach at the big league level. It wasn't an easy journey, but throughout he picked up all the tools he needed to earn the title.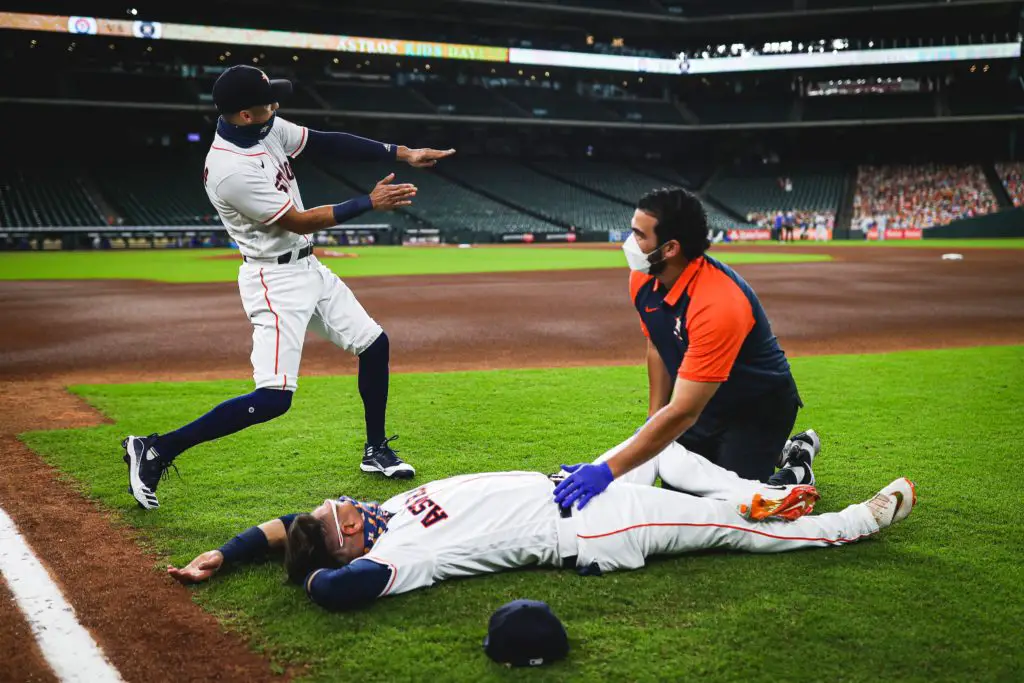 Now, he wishes to be an example for anyone looking to work in Major League Baseball. Don't settle on just being a player. Have a backup plan.
"Most kids in the Dominican, our dream is to play in the big leagues," Gomez said. "But only a small percentage of people in the world make it. We don't see baseball as an opportunity to get an education and to get prepared for the future.
"Baseball is a way to get your education and get prepared. See where Hazael is right now? You are able to make it as a strength and conditioning coach. That's how meaningful this door he has opened for Dominicans is."
Wessin can see that he's already making a difference. After getting the job with the Astros, he started receiving congratulatory text messages. One, in particular, stood out. It was a coach in Mexico telling him that he felt hopeful for the future.
Ultimately, Wessin's goal is to help the Astros secure another World Series championship. For now, he gets to celebrate the fact that he has opened up another door for Latinos in baseball.
Get the Our Esquina Email Newsletter
By submitting your email, you are agreeing to receive additional communications and exclusive content from Our Esquina. You can unsubscribe at any time.