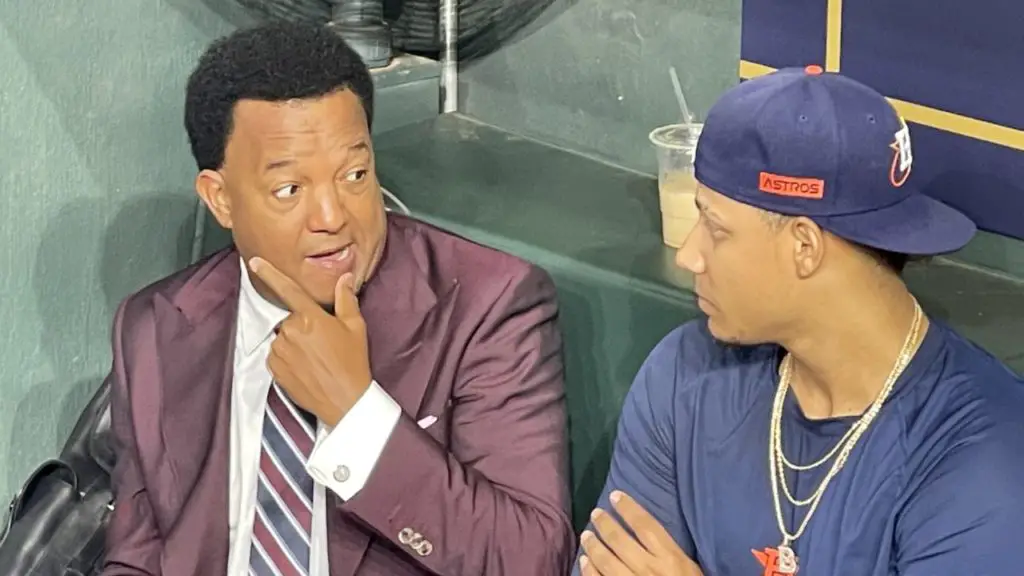 Bryan Abreu appreciates Pedro Martinez's advice
Hall of Famer Pedro Martinez shares wisdom with Astros reliever Bryan Abreu
HOUSTON – Bryan Abreu was already in the clubhouse when he heard that Pedro Martinez was sitting in the home dugout before Game 2 of the World Series. He met the Hall of Famer three years ago during the 2019 World Series.
That visit was brief and not much more than a handshake and a greeting. Abreu was grateful for the brief encounter three years ago, but he wanted more. The Astros' hard-throwing right handed reliever wanted to truly introduce himself to one of his childhood heroes Saturday evening.
As he has most of this postseason as one of the Astros' breakout performers, Abreu seized the moment. He put his Astros hat on backward, sprinted out of the clubhouse, up the dugout stairs and reintroduced himself to a legend. 
Bryan Abreu capitalizes this postseason
Martinez, one of four Dominican Republic natives in the National Baseball Hall of Fame, didn't need Abreu to introduce himself again. If you've been watching Abreu this postseason, you've noticed the 6-foot-1, 225-pound righthander from Santo Domingo, Dominican Republic.
In a dapper maroon suit, Martinez sat at the corner of the dugout for more than 15 minutes with Abreu, 25. The Astros reliever let his hero do most of the talking. 
"I would say it was a productive conversation," Abreu said. "He was teaching me and supporting me, and I'm grateful for all he has done in baseball."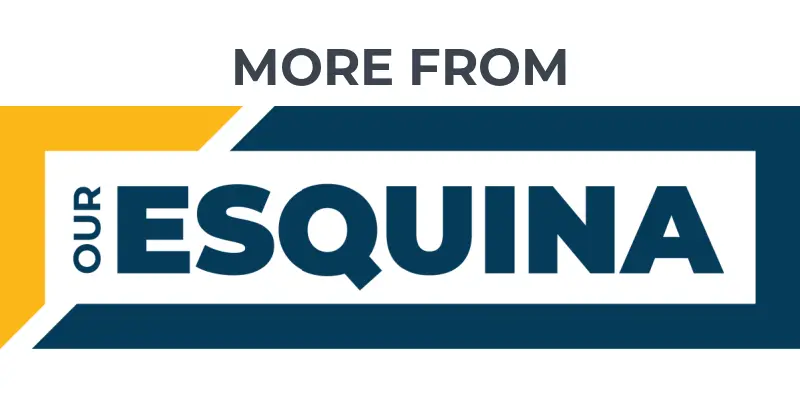 Justin Turner shares Clemente Award with wife Kourtney
Mauricio Dubon makes World Series history
Miami kicker Andy Borregales lifts Hurricanes
Like most boys in their baseball-mad Caribbean island, Abreu grew up in the Dominican following Martinez's career. He counts Martinez, fellow Hall of Famer David Ortiz, Astros teammate Justin Verlander and Hall of Famer Ken Griffey, Jr., among his childhood heroes.
Martinez, the ace who helped the Boston Red Sox break the Curse of the Bambino in 2004, encouraged Abreu during the brief chat.
Attentive listener
Abreu sat with his arms crossed hanging on Martinez's every word as the MLB Network broadcaster spoke in an animated fashion. Abreu says Martinez told him to "enjoy each moment and to keep doing what I've been doing."
That's solid advice, considering Abreu has thrown eight scoreless innings with 13 strikeouts while appearing in seven of the Astros' nine postseason games this year. 
Abreu has been one of the most dominant relievers this postseason after posting a career-best 4-0 record with a 1.94 ERA with two saves over 55 appearances and 60 ⅓ innings in the regular season.
"We didn't speak much about pitches there," Abreu said. "We just spoke about who he was, what he did, his accomplishments. … Just talking. I was just listening to what he did."
Jose Urquidy also learned from Pedro
Abreu wasn't the only one who benefitted from Martinez's advice.
The Hall of Famer got up to shake Jose Urquidy's hand as Urquidy walked toward the clubhouse. Martinez peppered Urquidy with words even as Urquidy kept walking toward the dugout exit.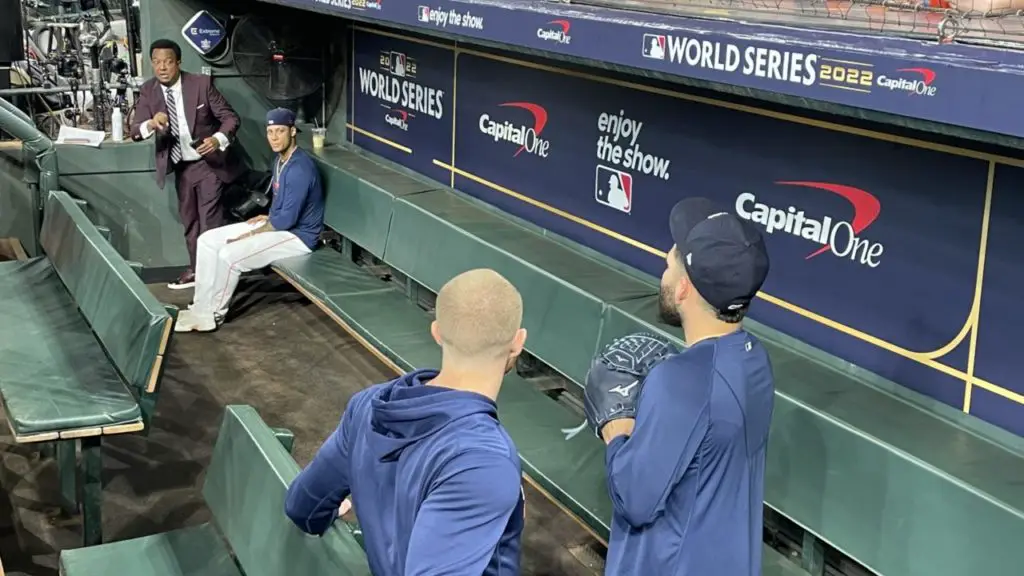 At one point, Martinez got up and showed Urquidy a grip and rotated his hand as though he were throwing a circle changeup. Urquidy shook his head in agreement during Martinez impromptu pitching lesson. 
"He's a great Dominican icon," Abreu said of Martinez. "Truly it was marvelous to be able to speak with him."
Get the Our Esquina Email Newsletter
By submitting your email, you are agreeing to receive additional communications and exclusive content from Our Esquina. You can unsubscribe at any time.