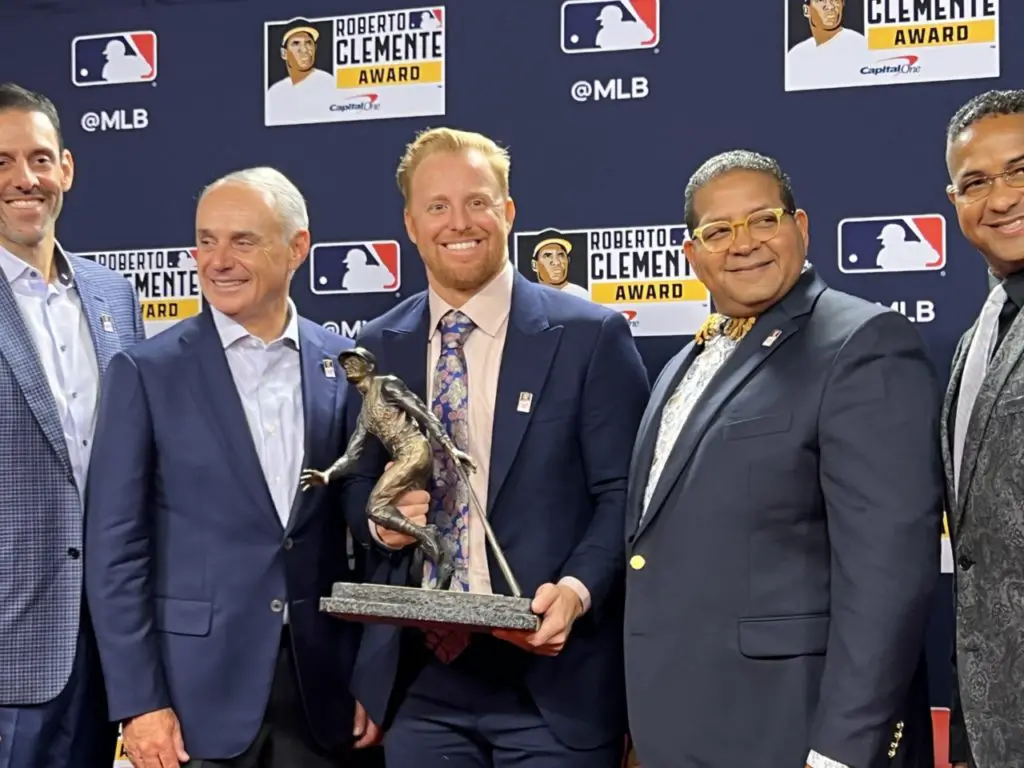 Justin Turner shares Clemente Award with wife Kourtney
Justin Turner humbled by Roberto Clemente Award
PHILADELPHIA – Justin Turner has accomplished much throughout his illustrious career. The Dodgers' third baseman has participated in All-Star games, received an NLCS MVP award, and won the World Series.
None of those accomplishments, however, rate as high as the prestigious Roberto Clemente Award he received Monday in Philadelphia.
He was nominated for his work with the Justin Turner Foundation (JTF), which he founded with his wife Kourtney in 2016.
Turner echoed baseball commissioner Rob Manfred's when asked where he ranks receiving the Clemente award among his accomplishments.
'Front and center'
"I have been fortunate enough to play this game for awhile and receive some very nice awards on the field," Turner said. "But this one will be front and center. This is the most meaningful one to me."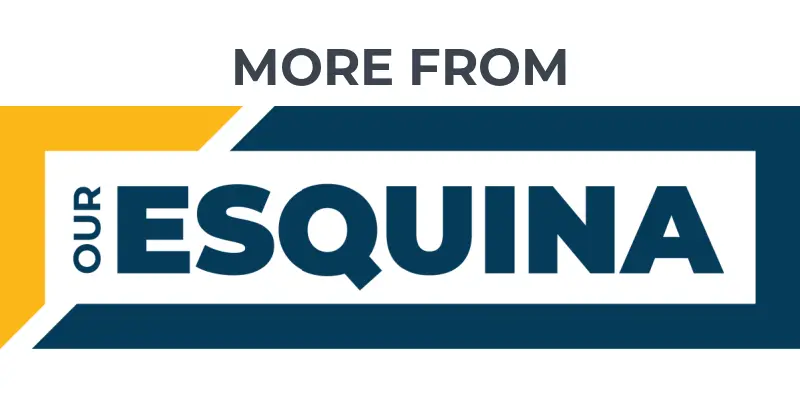 Miami kicker Andy Borregales lifts Hurricanes
Mauricio Dubon makes World Series history
Framber Valdez welcomes dad to World Series
Jose Altuve is back, and the Astros are happy
This isn't the only time Turner has been honored for his philanthropic efforts. The City of Los Angeles honored him for his work by declaring January 22, 2019 "Justin Turner Day".
As the world slipped into a pandemic soon after, the JTF's mission could not have been more fitting. The JTF's mission is to support homeless veterans, children (and their families) battling life-altering illnesses and diseases and various youth baseball organizations.
Staying true to this aim, the Foundation has provided housing for close to 50 veterans. They have also provided more than 80,000 items to children through its holiday giving efforts.
They even teamed up with a the Dream Center, which is located within two miles of Dodger Stadium, to provide food and essentials to people in need throughout the COVID-19 pandemic.
From Doña Vera Clemente to Kourtney Turner
When the late Doña Vera Clemente asked her sons for support in voting for the Roberto Clemente Award, they'd say, "It's all you." This year, the Clemente brothers voted in her place.
"And now it's all us as well," Luis Clemente said, sitting before a packed media room in Citizens Bank Park.
Like Roberto Clemente and his wife Vera, Turner and his wife have dedicated much of their adult lives to their philanthropic efforts. In Turner's opinion, his wife has gone above and beyond for their foundation.
"Honestly, I think that (Kourtney) should be the one sitting up here," Turner said. "She is the backbone behind the JTF."
Turner and his wife operate the foundation together.
Among other things, Kourtney runs the foundation's website and social media accounts. She corresponds through email, sets up events, and manages everything with their beneficiaries.
"All the credit goes to Kort," Turner said. "It is her birthday today. She flew out to Philadelphia on her birthday to accept (the award), and that's just, you know, I guess if you want to call it a sacrifice, that's one of the sacrifices of the thousands that she makes to pour her heart into our foundation."
Clementes welcome Turners to their family
Commissioner Manfred put the Roberto Clemente Award's significance into context.
"This is one of my favorite days in the baseball calendar, and it is baseball's highest honor to get the Roberto Clemente Award," Manfred said. "I think it is because it demonstrates the bond that exists between our players and the communities we play for."
As the ceremony came to a close, Roberto Clemente Jr. recalled what his mother would have said to the recipient.
"Congratulations and welcome to the family," he said. "¡Bienvenido a la familia!"
Something tells me, the Turners would feel right at home with the Clementes.
Get the Our Esquina Email Newsletter
By submitting your email, you are agreeing to receive additional communications and exclusive content from Our Esquina. You can unsubscribe at any time.