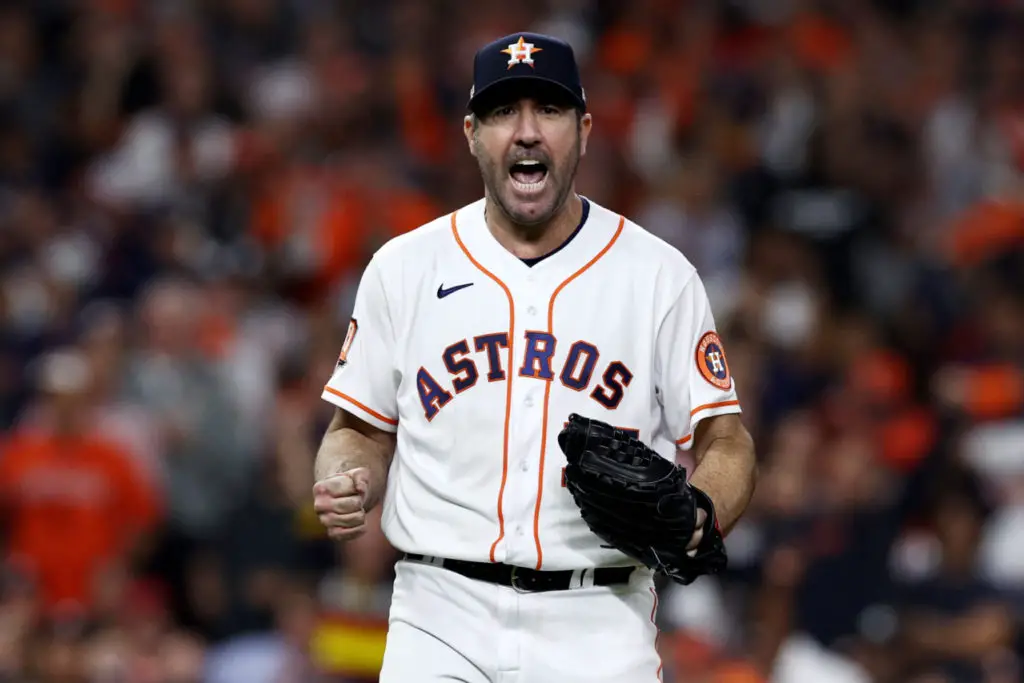 Astros ace Justin Verlander dominates Yankees
Justin Verlander strikes out 11 Yankees to win Game 1 of the ALCS
HOUSTON – The sellout crowd at Minute Maid Park appeared to grow louder as Justin Verlander struck out six consecutive New York Yankees at one point in Game 1 of the American League Championship Series. 
The Houston Astros' ace righthander could hear the uproar as he settled in and gained control of the Yankees. The veteran superstar remained in his zone, though, while becoming baseball's all-time postseason strikeout king in the 4-2 victory.
By the time it was over, Verlander had struck out 11 and scattered three hits and one run with a walk over six dominant innings to give the Astros the early lead in the best-of-seven ALCS.
"I feel like what has always made me a great pitcher is just kind of taking in all the information I see and adjusting on the fly," he said. "Sometimes when you get too caught up in the moment, you probably don't pay as much attention as you should to the little details. 
"So I really just try to keep an even flow and just keep executing pitches the way I have been because I'm in a rhythm." 
Justin Verlander enters record books
It would seem that his focus is as strong as ever. Verlander, ironically, did not recognize any of his historic accomplishments following his victory over the Yankees.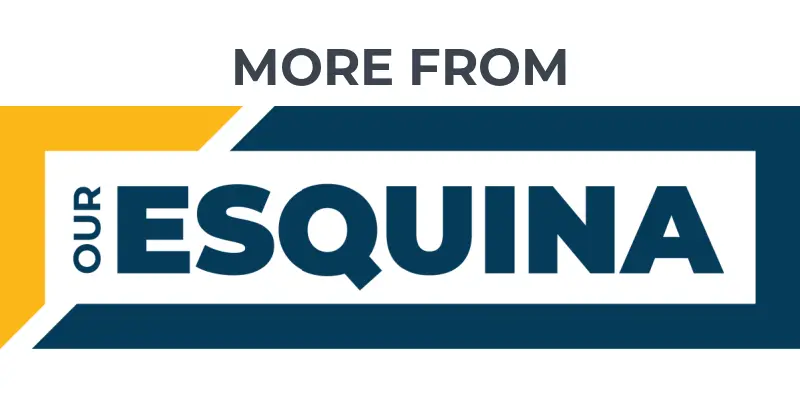 Astros teammates confident in Jose Altuve
Nasty Nestor Cortes puts Yankees in ALCS
Victor Cisneros seeks Combate Global rebound
He improved his career postseason record to 15-11, tying Hall of Famer John Smoltz (15-4) for the 2nd most of all-time. Only former Astros and Yankees lefthander Andy Pettitte (19-11) has won more games in postseason history.
Justin Verlander, the favorite to win the 2022 AL Cy Young Award, made history before the sellout crowd of 41,487. In his 33rd career postseason appearance, the two-time Cy Young Award winner flourished.
Verlander, 39, gained his composure following a shaky start. He conceded an early lead in the second inning on Harrison Bader's solo home run. He didn't give up another run while securing his first postseason win since Game 1 of the 2019 Division Series against the Tampa Bay Rays.
Slow start
"I think (Verlander) threw the ball good," said Astros catcher Martin Maldonado, who tied the score at 1 with an RBI double in the second inning. "Early on he didn't have the command. As the game went on, he got better and better. … That's a guy that takes pride in getting better every year. That's why his numbers are like that."
Verlander was already done when his teammates made him the winner of record. Yuli Gurriel led off the bottom of the sixth with a homer to give the Astros a 2-1 lead. One out later, Chas McCormick added a home run. Jeremy Peña led off the seventh with another homer to put the Astros ahead 4-1.
After throwing more than 60 pitches within the first three innings, Verlander turned his game around. The Yankees mounted a threat in the third when Anthony Rizzo drew a one-out walk and Giancarlo Stanton followed with a double to right.
Justin Verlander struck out Josh Donaldson and Matt Carpenter to escape the third unscathed.  
Strikeout barrage
"In the regular season I might be OK giving up a run right there," Verlander said. "But in the playoffs, you don't have that luxury. So I gave it everything I had to try to get a couple of strikeouts and was able to do that.
"Then from there, that kind of mentality, just keep making your pitches. And a couple of adjustments that I was able to make fairly quickly on the off-speed stuff really paid off." 
Once Verlander regained his momentum, he suppressed the Yankees' batters. He passed longtime Dodgers ace lefthander Clayton Kershaw for most all-time postseason strikeouts during his streak of six strikeouts in a row.
Verlander tied, broke and set the new record while striking out the side in the fourth. He tied Kershaw's previous postseason record of 213 strikeouts by striking out Bader to start the inning. He then punched out Isiah Kiner-Falefa to set a new record before striking out Jose Trevino to end the inning. 
Verlander has 219 career postseason strikeouts.  Furthermore, Game 1 marked Verlander's eighth postseason game with double-digit strikeouts. That's two more than Kershaw for the most postseason games with at least 10 strikeouts. 
"He's in great shape," Baker said of Verlander.  "He's not only physically strong, which you can see, but he's mentally strong. This guy has mental toughness. When he's down and out and it looks like you got him in trouble, I mean, this guy, he can dial it up."
Get the Our Esquina Email Newsletter
By submitting your email, you are agreeing to receive additional communications and exclusive content from Our Esquina. You can unsubscribe at any time.