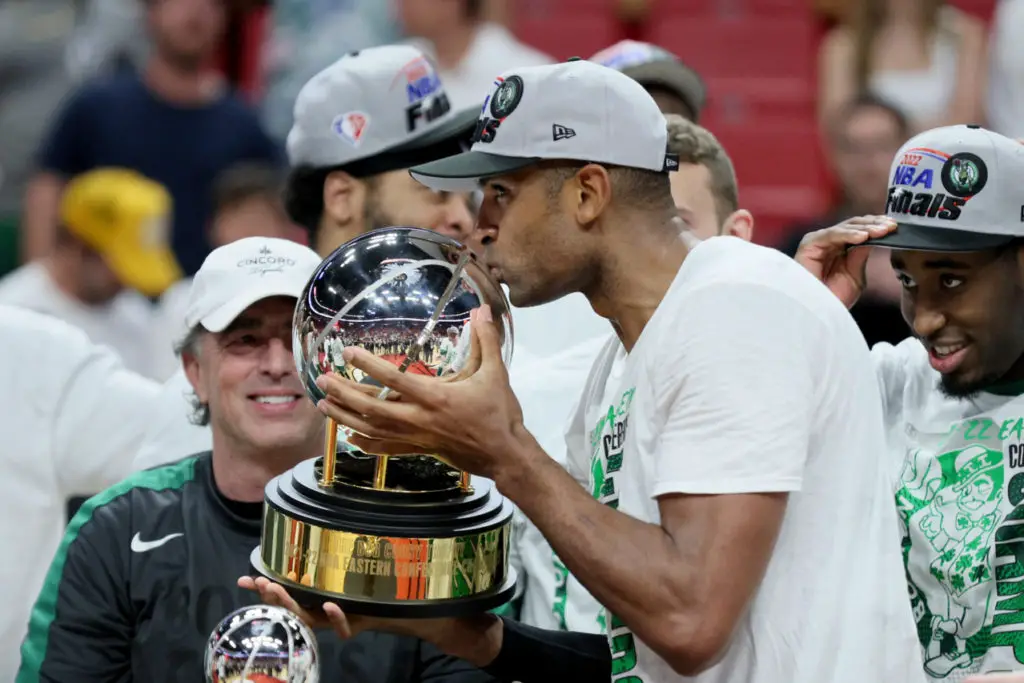 Al Horford takes Dominican pride to NBA Finals
Al Horford is the first Dominican in the NBA Finals
Sitting next to Al Horford, the Boston Celtics' Jaylen Brown spoke for all of us Sunday night. In a way, the young guard/forward spoke for the NBA Finals as well.
"Yo soy Dominicano también," Brown said in near perfect Spanish. "I'm Dominican too."
Yes, for the first time in history, the NBA Finals are Dominican too. Horford will make history when the Celtics and Golden State Warriors face off tonight at Chase Center as the first native of the Dominican Republic in the NBA Finals.
The two-time NCAA champion is taking the Dominican Republic to the NBA Finals in the same way Pedro Martinez, David Ortiz, Manny Ramirez and hundreds of other Dominicans have taken their countrymen along for the ride in the World Series.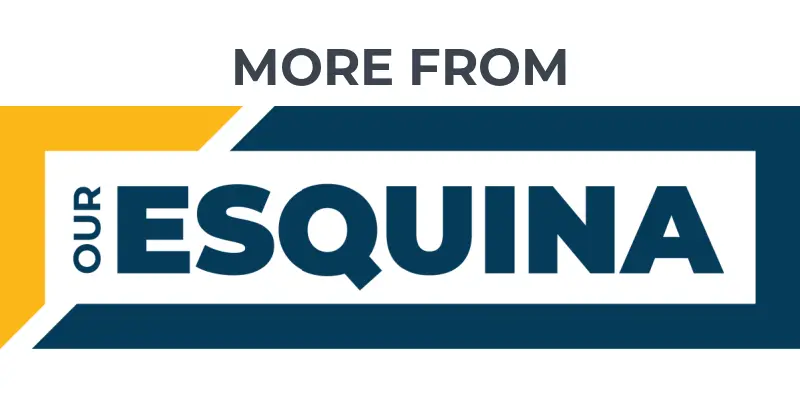 Platano Power is more renowned in Major League Baseball, where some of the biggest names are from the Dominican Republic. 
Following dad's historic footsteps
Tito Horford, Al's father, made NBA history in 1988 with the Milwaukee Bucks when he became the first native of the Dominican to play in the NBA. At that time, it was still rare to see Latinos starring in the NBA.
Al Horford made history of his own in 2007 when he was drafted third overall by the Atlanta Hawks. No Latino had been drafted so high in the NBA at that point. Eight years later, Dominican American Karl-Anthony Towns was drafted first overall by the Minnesota Timberwolves and was eventually the 2015-2016 NBA Rookie of the Year.
Al Horford – who is married to Amelia Vega, the first Miss Universe from the Dominican Republic – has had a great career. He's a five-time All-Star, but something was missing. Horford and his teams kept falling short throughout his career until Sunday night in Game 7 against the Miami Heat.
His 141 postseason games were the most in the NBA without appearing in the NBA Finals. But that disappointing run is over.
"Nobody deserves it more than this guy on my right right here, man," Brown said Sunday. "His energy, his demeanor, coming in every day, being a professional, taking care of his body, being a leader, I'm proud to be able to share this moment with a veteran, a mentor, a brother, a guy like Al Horford, man. He's been great all season, really my whole career. I'm happy to be able to share this moment with somebody like him."
Al Horford caps year of Latino in NBA
It's actually quite fitting to have Al Horford in the NBA Finals in a year in which so many Latinos shone. 
A Puerto Rican stole the show, literally and figuratively. A Mexican American soared with the Mexican eagle during the NBA All-Star Game's Slam Dunk contest, and a Dominican American proved to be a sharpshooter during the NBA 3-point contest. 
The Puerto Rican thief was New Orleans sensation Jose Alvarado, who was nicknamed Grand Theft Alvarado for his ability to steal the ball from unsuspecting opponents.  The Warriors' Juan Toscano-Anderson soared while finishing second in the Slam Dunk Contest. Towns won the 3-point contest. 
Dominican Chris Duarte also had a strong rookie season while averaging 13.1 points per game with the Indiana Pacers. 
So it's fitting that arguably the most decorated Latino in NBA history is finally in the NBA Finals.
Grateful Al Horford
"I'm very, very grateful, very, very excited," Horford said Sunday night. "We're here in Miami, really close to DR. I know my family is happy. Everybody is watching. The country was watching. I know everybody was there. They were sending me pictures, they were ready for this, and we're enjoying this time."
A few seconds later, Brown declared himself Dominican too. Horford then put his arm around his younger teammate and uttered a familial Dominican saying, declaring Brown "de lo' mio." Essentially saying, he's one of my people.
Dominicans on the Carribean island or throughout the U.S. were saying the same thing Sunday night as they rejoiced Horford's historic achievement. 
One of theirs is in the NBA Finals, and he's paid his dues to get there.
"Yeah, well, it feels great to be here," Horford said. "Just still soaking everything in, being here in San Francisco, being in the Finals. It's something that's exciting."
Get the Our Esquina Email Newsletter
By submitting your email, you are agreeing to receive additional communications and exclusive content from Our Esquina. You can unsubscribe at any time.