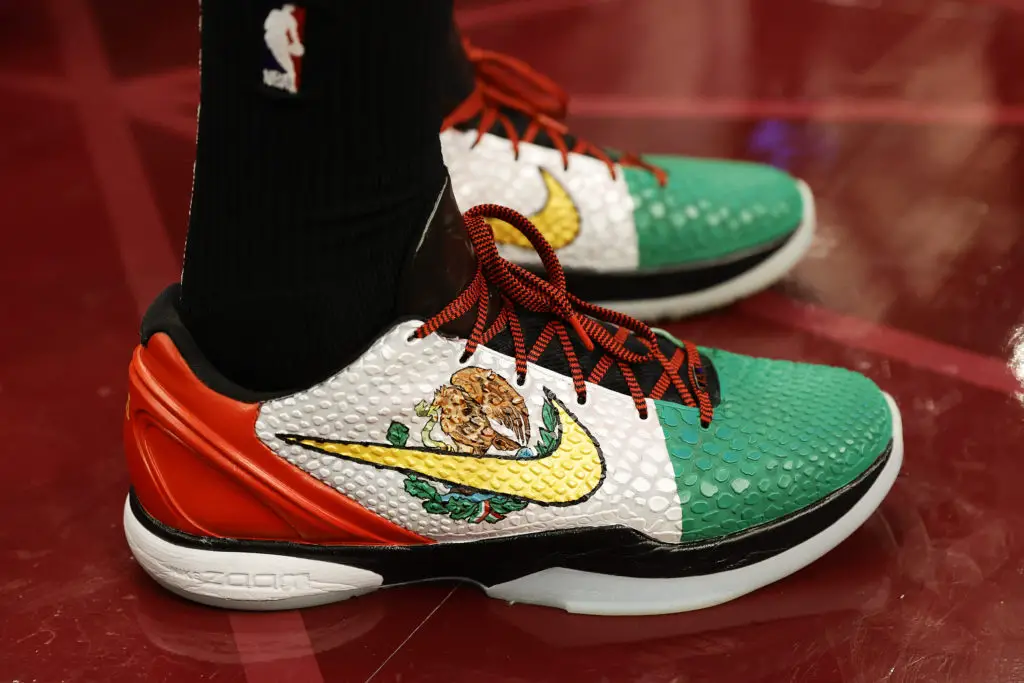 Juan Toscano-Anderson soars with Mexican eagle
Juan Toscano-Anderson finishes second in NBA slam dunk contest
Juan Toscano-Anderson, the kid from 95th Ave. in East Oakland, took it way back Saturday. He donned Nikes unlike any that have ever been seen during the NBA All-Star Game weekend.
Toscano-Anderson didn't just don those Nikes in Mexico's Tricolor. He soared with that eagle between the swoosh in the middle of the red, white and green. The Golden State Warriors' guard-forward stole the show at the AT&T Slam Dunk Contest as part of the NBA All-Star Game weekend festivities.
He finished second behind the New York Knicks' Obin Toppin. Long after fans forget the brilliant one-handed dunk that sealed the contest for Toppin, Mexican and Mexican American fans will still talk about Juan Toscano-Anderson's performance at the 2022 AT&T Slam Dunk Contest.
Mexican American fans won't soon forget the red, white and green lettering on "Toscano" and No. 95 on the back of the jersey Toscano-Anderson wore. That sight was as endearing as his jaw-dropping windmill dunk over Andrew Wiggins.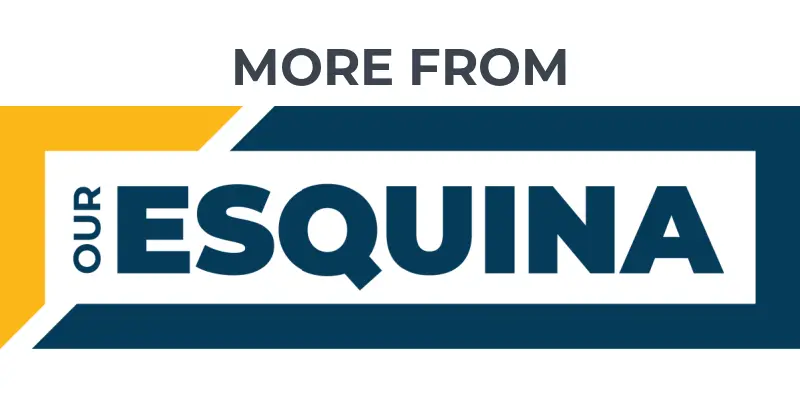 Latinos highlighted in NBA All-Star Weekend
Maria Sanchez aims to inspire Latinas
2021-2022 NBA Season: Breaking down the first half
Toscano-Anderson struggled in the final round against Toppin. But who cares? It's not about the performance as much as the representation. That's what many Latino fans will remember.
He paid tribute to his Mexican roots, which are in the state of Michoacan.
Juan Toscano-Anderson always reppin'
Patricia Toscano's son is always representing. That's why he wears No. 95 as a tribute to the street where he grew up in East Oakland. With all of the NBA's greatest superstars on hand, Juan Toscano-Anderson put Mexico in the center of action.
He wore those red, white and green Nikes. Toscano-Anderson's jersey also had Mexico's colors on the back.
His familial and professional roots, after all, are in Mexico. Juan's mother Patricia is Mexican American. Her family came to the United States from Michoacan in the 1970s, and his father is African American.
Toscano-Anderson, 28, starred at Castro Valley High as as a teenager. He then starred at Marquette University, but he didn't apply for the 2015 NBA draft after his senior year. That fact alone highlights the tremendous odds against what he has accomplished.
After Marquette, he secured a Mexican passport and climbed his way to the NBA through Mexico Liga Nacional de Baloncesto Profesional. He first played professionally in 2015-2016 with the Soles de Mexicali in Baja California just a few miles from Mexico's border with California.
Juan Toscano-Anderson added a brief stint in Venezuela in 2016 before spending the 2016-2018 seasons in Mexico with Monterrey's Fuerza Regia.
Toscano-Anderson returned home in October 2018 to play for the Santa Cruz Warriors. Less than two years later, he debuted with his hometown Warriors in 2020. Very few NBA stars come out of the NBA G League, never mind the Mexican and Venezuelan basketball leagues.
Juan Toscano-Anderson follows Cedric Ceballos
El Juan Toscano-Anderson, however, is the exception. To be clear, he's not the first Mexican American to star in the NBA All-Star weekend's Slam Dunk Contest.
Cedric Ceballos, another Black American with Mexican roots, won the Slam Dunk Contest in 1992. Both men were invited to play for the Mexican national basketball team, and Toscano-Anderson has represented Mexico in international competition.
He proudly represented Mexico again Saturday.
"It's always important to me because that's half of who I am," he said of representing Mexico. "And that's where my career started. That league gave me a chance. I wouldn't be here if I didn't play in that league.
"That's my way of saying 'thank you' to that league and to the people that helped me there. And also just putting my heritage on a platform. It's the biggest platform in sports, I think, after the Super Bowl and the NBA Finals."
More Latinos shine at NBA All-Star Game
Mexico wasn't the only Latin American country represented Saturday in Cleveland. The Minnesota Timberwolves' Karl-Anthony Towns, whose late mother was from the Dominican Republic, won the 3-point contest Saturday.
Towns and the Phoenix Suns' Devin Booker, who also represents his Mexican roots, will participate in the NBA All-Star Game on Sunday.
Toscano-Anderson wasn't picked for the All-Star Game. That's another mountaintop he'll try to reach later. For now, he'll take a few days off to enjoy the All-Star break.
"I'm going to go relax on the beach," he said, "and go to Mexico, obviously, for a few days before we head up to Portland."
In other words, Juan Toscano-Anders is going home for a few days during the NBA All-Star break.
Get the Our Esquina Email Newsletter
By submitting your email, you are agreeing to receive additional communications and exclusive content from Our Esquina. You can unsubscribe at any time.