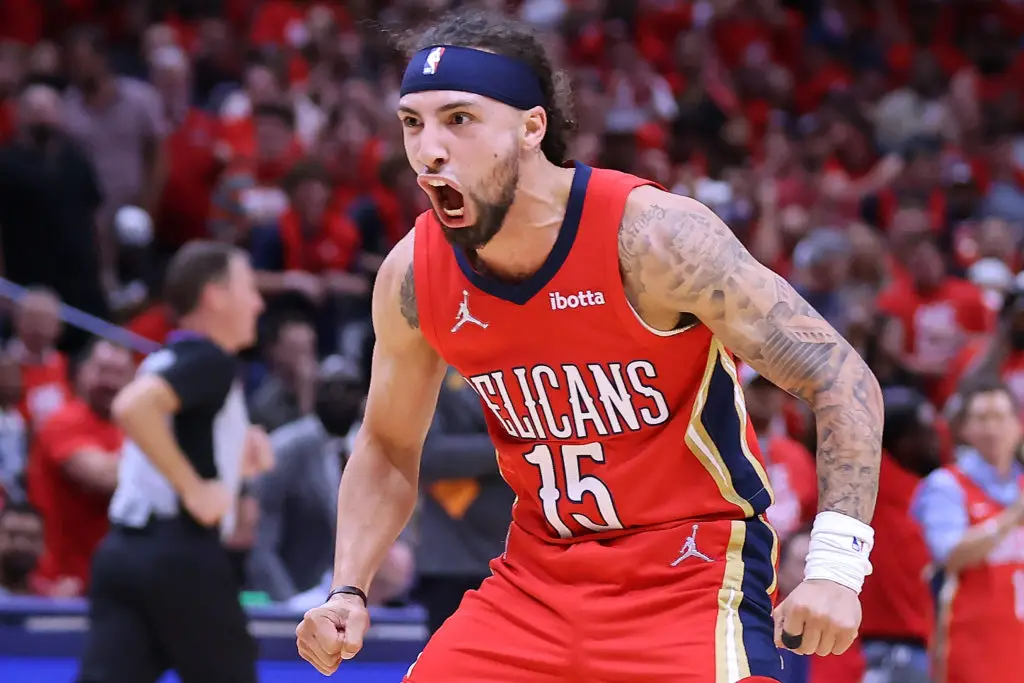 Jose, Jose, Jose: Loving Pelicans' Jose Alvarado
Grand Theft Alvarado's gritty style is endearing
It's my first year as a New Orleans Pelicans fan. The person solely responsible for my newly discovered fandom is New Orleans Pelicans point guard, Jose Alvarado. 
Alvarado is Puerto Rican-Mexican. I don't like him because he's Latino. I like him because I'm Latino. 
There are just a handful of Latinos in the NBA. There are a pair of Dominicans, Karl-Anthony Towns of the Timberwolves and Chris Duarte of the Pacers. And of course, I root for them.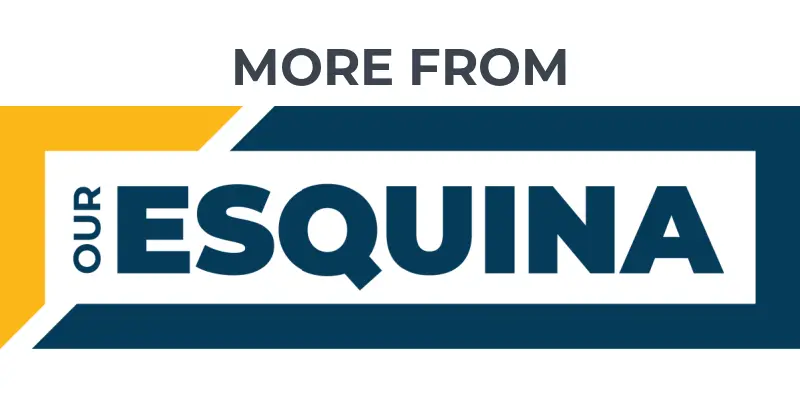 Juan Toscano-Anderson soars with Mexican eagle
Karl-Anthony Towns proves big men can shoot too
Latino basketball coaches nurture growing ranks
You also have a pair of Mexican Americans, Devin Booker of the Suns and Juan Toscano-Anderson of the Golden State Warriors.
However, it's Alvarado's style of play that New Orleans faithful greatly appreciate. It's a style that at its foundation is hustle.
Grand Theft Alvarado
Alvarado's type of hustle irritates opponents and endears him to teammates and a fanbase, which now includes this writer. 
How can you not appreciate this hustle? More importantly, Alvarado's pesky style is one of the reasons that the No. 8 seed Pelicans are tied 2-2 with the defending Western Conference champion Phoenix Suns heading into Game 5 Tuesday night in Phoenix. 
Alvarado, a Brooklyn native, lettered at Georgia Tech, where he was the ACC Defensive Player of the Year in his senior year. Alvarado went undrafted and signed as a free agent with the Pelicans. 
He signed a two-way contract with the organization. Alvarado was initially scheduled to split time between the Pelicans and their NBA G League affiliate in Birmingham. On the strength of his contributions to the parent club, the Pelicans converted his deal to a standard 4-year, $6.5 million NBA contract in late May. 
The commitment to Alvarado is paying off dividends for the Pelicans. He has provided valuable minutes off the bench in the playoffs. A prime time audience Sunday night saw the Pelicans, fueled in part by Alvarado's energy off the bench, harass Chris Paul.
Alvarado and the Pelicans limited the future Hall of Fame point guard to 4 points in a surprising win. 
Frustrating Chris Paul
Grand Theft Alvarado picked up Paul and Suns' other ball handlers. He stayed with them the length of the floor, most certainly to their collective annoyance. On one occasion, it resulted in a backcourt violation. 
A frustrated Paul was later called for a flagrant foul for hitting another Pelicans rookie, Herb Jones, in the face on a layup. 
This wasn't the first time that Paul has been irritated by a Puerto Rican guard that got the better of him. Again, I remembered that because I keep track of when players attempt to rough up Latinos on the field or on the court. As the kids say, I keep receipts.
Paul was with the Clippers in March 2015 when he committed a flagrant foul on another Boricua. The Clippers were suffering a 30-point blowout loss when Paul fouled Mavericks guard José Juan (J.J.) Barea and then stood over him. 
In that game, Berea scored 15 points on 6-of-7 shooting. The Mavericks held Paul to 11 points and seven assists. 
Remembering that game, I sensed that Paul's penchant for "frustration fouls" would resurface. And it did. But Paul and his crew weren't done. 
Paul and the Clippers later attempted to rough Barea up. In a 2017 contest, Clippers big men Blake Griffin and DeAndre Jordan attempted to bounce Barea around like a pinball in a machine to free up Paul for a layup. 
Barea was ejected for fighting back. Coincidental? I think not. With Paul's history in mind, we should expect more chippie play in Game 5 in Phoenix.  
Jose Alvarado earns respect
In any event, it's not Alvarado's first tussle with an NBA All-Star. In January Alvarado got into a verbal altercation with Philadelphia 76ers center Joel Embiid, drawing a technical foul. Alvarado's response was the result of Embiid's hard foul on one of Alvarado's teammates. 
Embiid, though, covered Alvarado's NBA fine for the technical afterward. 
"I just like his energy," Embiid told Philadelphia media. "He plays hard. He competes. Even when he picked up the tech, he wasn't backing down. He was just regular trash talk, just two guys going at each other on the basketball court. He didn't back down. I respected that. I like that about him.
"After the game, I just went up to him and told him to keep fighting and keep it going and obviously, that other part. … I just felt like the least I can do because I made him pick up a tech and he doesn't make as much as other guys in the league. I just felt like that was on me and I didn't want him to lose that money because I'm sure we all need it."
Players from other sports have praised Alvarado. CJ Gardner-Johnson, a New Orleans Saints cornerback who prides himself on getting under an opponent's skin, approved of Alvarado's style. 
"TURN THAT MENACE NOTCH UP MORE GANG," Gardner-Johnson tweeted at Alvarado.
Alvarado is scheduled to represent Puerto Rico in this summer's World Cup qualifiers. I'll be watching. It will be a Mexican-American cheering on los Boricuas, all because of Jose Alvarado.
Get the Our Esquina Email Newsletter
By submitting your email, you are agreeing to receive additional communications and exclusive content from Our Esquina. You can unsubscribe at any time.