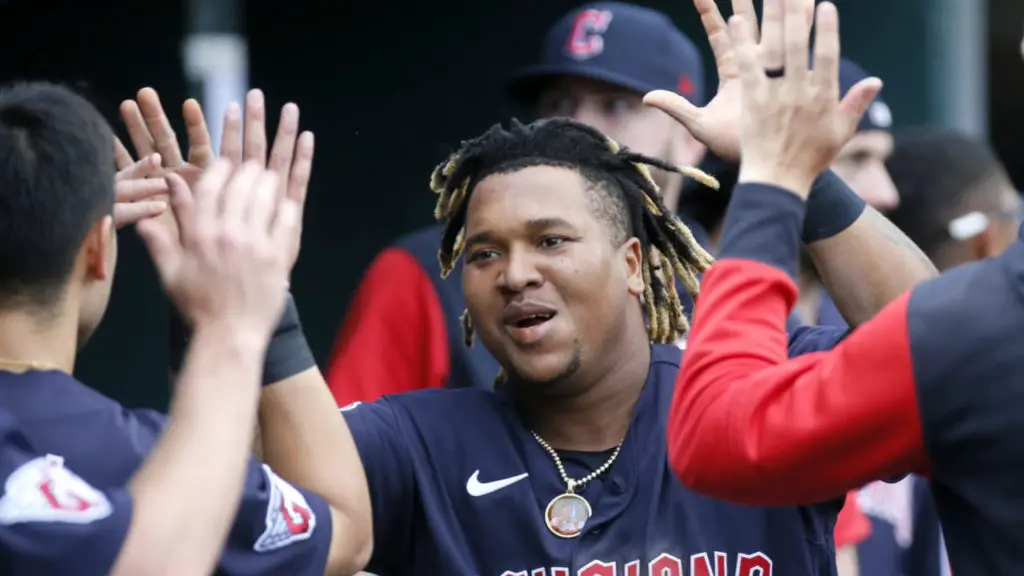 Nobody questions Jose Ramirez stature anymore
Jose Ramirez on pace for another MVP run
HOUSTON – It's ridiculous to fathom now, but there was a time when practically all the major league teams passed on the Cleveland Guardians' Jose Ramirez. Although the perennial American League MVP candidate would shine at tryout camps in his native Dominican Republic, many scouts wouldn't look past his diminutive size.
Ramirez tried out for the Boston Red Sox, New York Yankees and Kansas City Royals as a 16-year-old, the age when most top prospects in Latin America sign. They all passed on him. Most other big league clubs also saw him play as an amateur. They weren't interested either.
Big league organizations couldn't get past Ramirez's small stature. Ramirez, 29, is listed at 5-foot-9 now, but he's likely closer to 5-foot-7. He was even smaller when Cleveland signed him in late 2009 for $50,000.
"When I was looking to sign," Ramirez said, "the small player was a problem in the sense that it wasn't easy to get signed."
A father's support
Fortunately for Ramirez, his father Enrique was there to lift his confidence after each rejection. Enrique was an amateur baseball and softball player in Bani, Dominican Republic.
Enrique played second base and center field for his teams, and he starred despite a diminutive stature similar to his All-Star son's now.
"He played a lot of baseball and knew baseball a lot," Jose Ramirez says of his father. "He carried me everywhere. He played a lot of softball, and he took me everywhere. That's how it all started."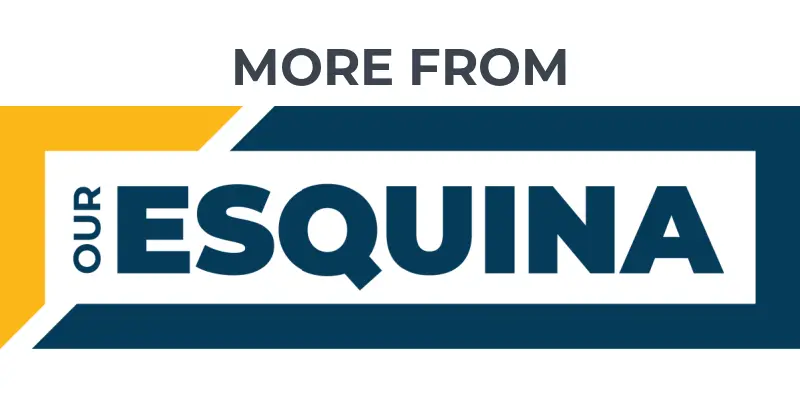 Jose Ramirez eventually began playing baseball in Bani, first in the streets and then on makeshift baseball diamonds. He began playing organized baseball at eight years old.
Pound for pound and inch for inch, Jose Ramirez was one of the better prospects in the Dominican Republic when he turned 16 years old. 
Ramirez remembers performing better at tryout camps than some players who received contracts before he did. 
"I did a lot of (tryouts)," he says. "But my physique and size didn't sell much. Many scouts rejected me, and that's how things went."
Rejections didn't deter Jose Ramirez
After those rejections, Enrique would remind Jose Ramirez that there were 30 teams in the majors. He would tell Jose that there was a strong possibility that one of the 30 teams would eventually like what they saw from him.
"Then when everybody is signed, you're all the same," Jose Ramirez's dad would tell him. 
By the time he signed with Cleveland in 2009, there was another small infielder moving up through the Houston Astros' farm system. Ramirez was in his second minor-league season in 2011 when the 5-foot-6 Jose Altuve made his debut with the Astros. 
Altuve's success gave Ramirez more hope. It still does actually. Altuve earned his first of an Astros franchise-tying seven All-Star berths in 2012. Ramirez made his big league debut a year later.
By 2016 at only 24 years old, Ramirez helped lead Cleveland to the AL pennant and a thrilling seven-game World Series loss to the Chicago Cubs. Ramirez finished 17th in the AL MVP race that year.
Consistent AL MVP contender
He then finished third in the AL MVP race in 2017, the year Altuve won the award. Ramirez finished third in the AL MVP race again in 2018. He didn't receive any MVP votes in 2019, but he finished second behind the White Sox's Jose Abreu in 2020. Ramirez finished sixth in the 2021 AL MVP race.
The Angels' Mike Trout and Ramirez are the only players in MLB with four Top-6 finishes in the AL MVP race since 2017.
"With Altuve and I and a few others we have changed baseball," Ramirez said. "I think teams are now signing players who are small with good tools."
Ramirez has quietly been one of the best players in baseball since 2017. Yet, he has often been overshadowed by other stars. Shortstop Francisco Lindor was the face of the Cleveland franchise before he was traded to the New York Mets. 
Trout, Aaron Judge and Shohei Ohtani garner bigger national headlines. The three-time All-Star is quietly having one of the best seasons in the American League this year.
Jose Ramirez off to hot start again
Ramirez has already been the AL Player of the Week twice this season. He hit .348 (8-for-23) with three home runs, a .957 slugging percentage, three doubles, a triple and 11 RBIs with three stolen bases in six games last week to win the most recent AL Player of the Week award. 
Ramirez leads the AL in triples (4) and RBIs (51) this season. He and Trout are tied for third in the AL in home runs with 13 apiece. 
"We know him so well," Cleveland manager Terry Francona says of Ramirez. "It's a pleasure, I'll say that. He plays the game right every day, and he plays every day. And he runs the bases so well. He defends. 
"He communicates. You watch him. He's always talking on the field. You watch him. He's really good." 
The diminutive kid who was overlooked as a teen is respected among the best in baseball now even if he is still overlooked on the national stage.
"We appreciate the (heck) out of him," Francona said. "He's been in the Top 6 in the MVP voting. That's just a level of consistency that if you ask other baseball players, I'm guessing they'll tell you he's one of the best players in the game."
Get the Our Esquina Email Newsletter
By submitting your email, you are agreeing to receive additional communications and exclusive content from Our Esquina. You can unsubscribe at any time.