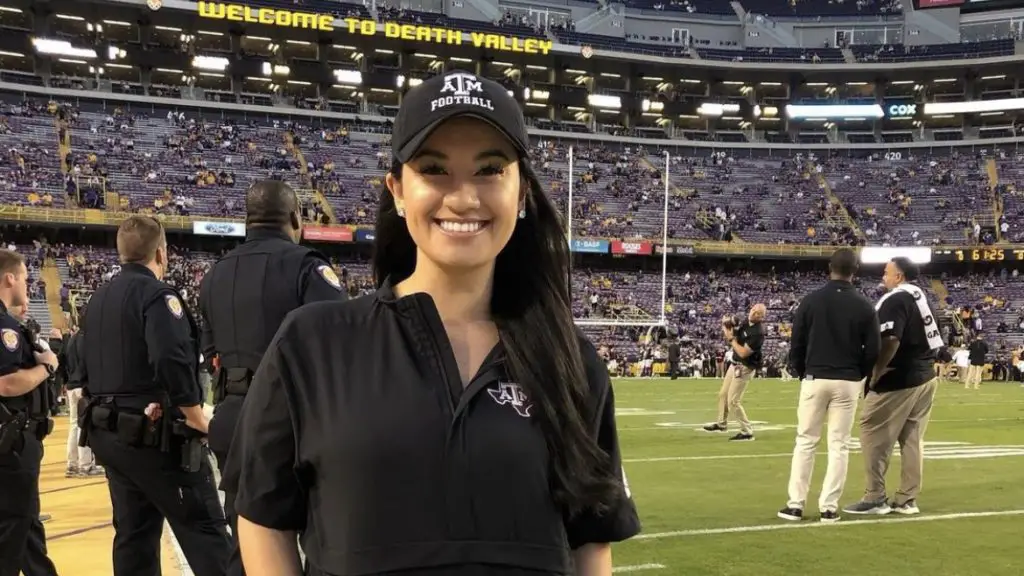 From Yucatan to NFL history, Natalia Dorantes epitomizes immigrant potential
Natalia Dorantes makes NFL history with Washington Football Team
As the family grew after immigrating from Mexico, Natalia Dorantes' grandmother Elsy took on multiple jobs to help her husband raise their seven children. When she wasn't working at her job in a factory, she sold Avon cosmetics to her friends. She even sold flowers on the street while her husband Jorge worked in a factory in downtown Los Angeles.
For a time, the entire family lived in a one-bedroom apartment in South Central Los Angeles, one of the poorest areas in the City of Angels. Ten folks, comprising three generations, lived in that apartment. Space was so tight, some of the kids slept in hammocks.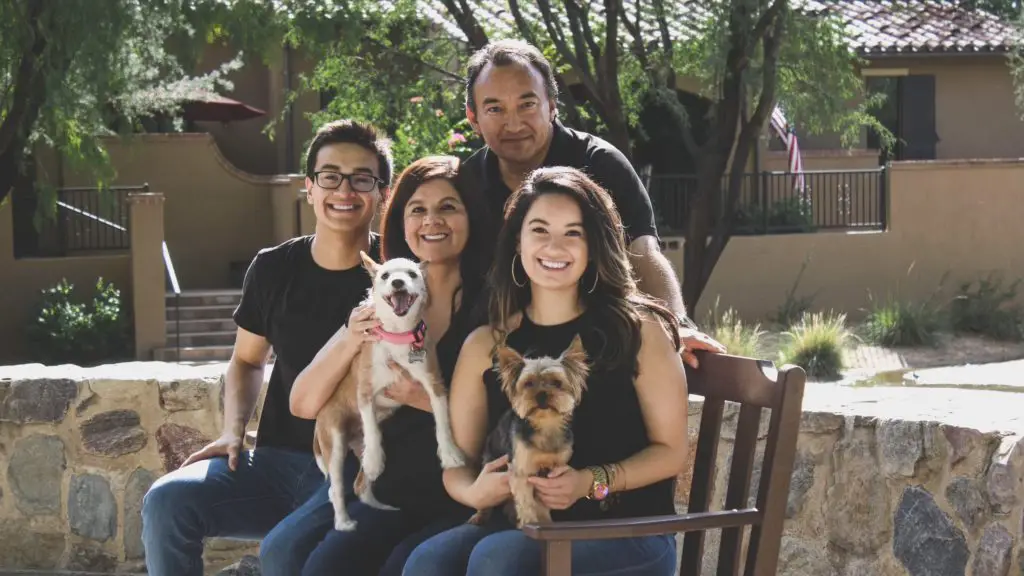 As the Dorantes say, they were "amontonados," or living on top of each other. They were happy, though, and loved too. They sacrificed and pushed for each other. Fifty years after the parents immigrated from Yucatan, Mexico, much of the family lives in Phoenix in homes in the same cul-de-sac. That's where Natalia Dorantes reached her father George to say she had been offered an opportunity to make National Football League history.
Natalia Dorantes was on FaceTime with her dad and two aunts when she told him the Washington Football Team had offered her a position to become the first Latina to serve as a chief of staff for a head football coach.
They all rejoiced, celebrating an accomplishment that was set in motion in 1970 when Jorge came to the United States. Jorge Dorantes arrived by himself. Then a year later he brought his wife Elsy and their two sons Alfred and George, Natalia's father.
"When you see them achieve success it gives you a sense of pride that is hard to describe," said George Dorantes, Natalia's father. "To be honest with you I get teary eyed with joy. It's something that's incredible. It's  groundbreaking, historic. If you sit down and think about it, she's the first Latina and third woman in NFL history to achieve this as the chief of staff."
From Mexico to Los Angeles
Natalia Dorantes was born in Los Angeles and raised in Phoenix. But make no mistake, she exemplifies the triumphant immigrant's story: the hard work and sacrifices immigrants make so their children can assimilate and succeed in America.
And is there anything more American than baseball, Southeastern Conference football and the National Football League? You cannot tell Natalia's story without mentioning the Los Angeles Dodgers. Or dare we call them, Los Doyers? The assimilation process for Dorantes' grandparents began immediately with the Dodgers.
You can guess the decade they immigrated by the names they chose for the kids who were born here. One was named David in honor of Davey Lopes, the Dodgers' star second baseman of the 70s. Another boy was named Tommy after Tommy Lasorda. He wasn't named Tom or Thomas. He was named Tommy after Tommy.
Although she recently made history in the NFL when coach Ron Rivera hired her, Natalia's first two favorite sports were baseball and soccer. More specifically it was the Dodgers and the Mexican national team, El Tri.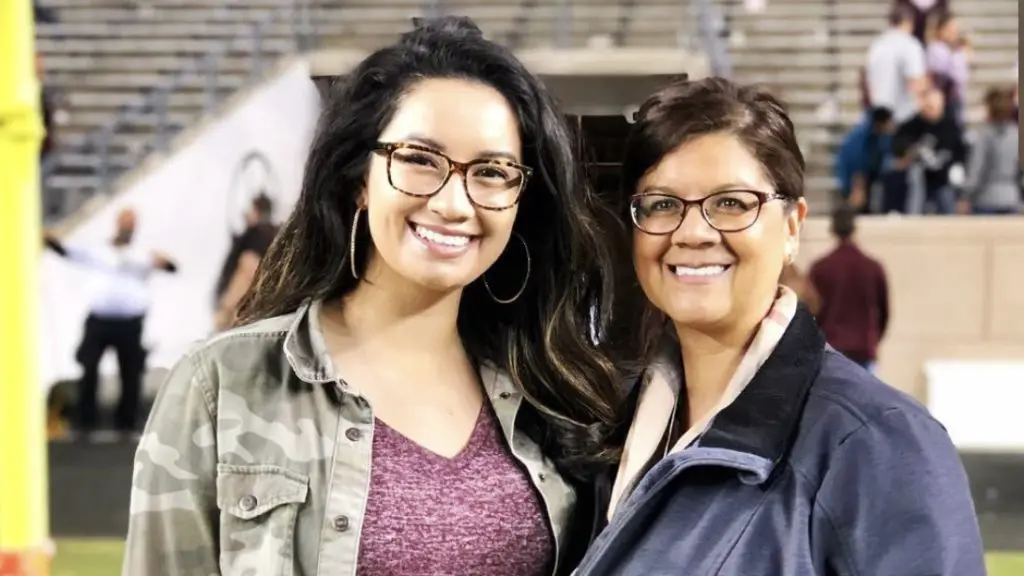 Both of Natalia's parents immigrated to the U.S. Her father George came as a child in 1971. Her mother Maria was a young adult when she came from Mexico City in 1989 with a sibling. 
Like her mother in-law, Maria Dorantes also has passed on her work ethic to her children, Natalia and Martin. She works in the hospitality industry and proudly takes extra hours when offered.
"When they ask, 'Can you work extra hours?' I say yes because I know it was for my children to give them a better life," Maria says. "It's with support and love and dedication for them to have a better future."
Natalia Dorantes benefits from sacrifices
Those sacrifices have paid off while Natalia has used their example during her meteoric rise through sports. After graduating from Arizona State University, she worked as a social media content producer in the NFL.
By then, however, she had already worked as a social media assistant with the Arizona Cardinals for 16 months as a student. As a junior in college she also worked as an administrative assistant for Camelback Ranch Baseball.
That job completed one circle because Natalia was working for the spring training home of her grandpa's beloved Dodgers. She then landed at SEC power Texas A&M in October 2017. She was hired by then-coach Kevin Sumiln. She was retained by Jimbo Fisher a few months later after a coaching change.
As creative recruiting coordinator, she reported to Marshall Malchow, the associate athletic director, football player personnel. 
"Marshall, he was my biggest supporter when I was there and advocate for everything," she says. "He empowered me. He let me make decisions. I'm so thankful that I worked for Marshall and coach Fisher.
"Everything I've learned, the biggest thing is to be where your feet are. Focus on your job, be the best at your job, and doors will open. Coach Fisher would always say that."
Planting feet in D.C.
Natalia's feet are now planted with the Washington Football Team. She went from one of the biggest brands in college athletics to one of the most acclaimed franchises in NFL history.
From Yucatan and Mexico City to the U.S. capital in one generation. Family and hard work define her story.
But you can rarely tell a Mexican immigrant's story with the holy trinity, of course. After all, Mexican culture is defined by family, work ethic and faith. Natalia's maternal grandparents Rafael and Rosa Flores always reminded their kids and grandkids that they were in their prayers.
"He'd always say, 'work hard, study and save money because we never know when we'd need them,'" Maria Dorantes says of her late father Rafael. "My mom always says, 'You're in my prayers. I'm always praying for you.'
"That's my parents' faith. They were very catholic. They were always including Natalia. My mom would say, 'I take care of you with my prayers.'"
Kidnapping threat at Houston Bowl
Those prayers paid off during Texas A&M's trip to the 2019 Texas Bowl. Natalia was walking to her car at Houston's Galleria Mall when a stranger began to follow her. As she always does, she had her keys in her hand as she walked to her car.
Out of the corner of her eye, she saw a man walking toward her. As she sped up, the man sped up. He tried to chat with her, but she tried to dismiss him by saying "no thank you."
She rushed to her car, opened the door, jumped in and locked the door. A few seconds later, the man tried to open her car door. 
"He realized it was locked," she says. "My heart stopped. He stepped back, and we made eye contact through the windshield. He laughed and then a white Mercedes pulled up."
She informed the police officer who travels with Texas A&M. He told the football staff, and coach Fisher went to visit with her. He urged her to let him know if there's anything Texas A&M could do for her. It's not hyperbole to say that incident reminded Natalia of what her maternal grandmother Elsy tells her often in Spanish.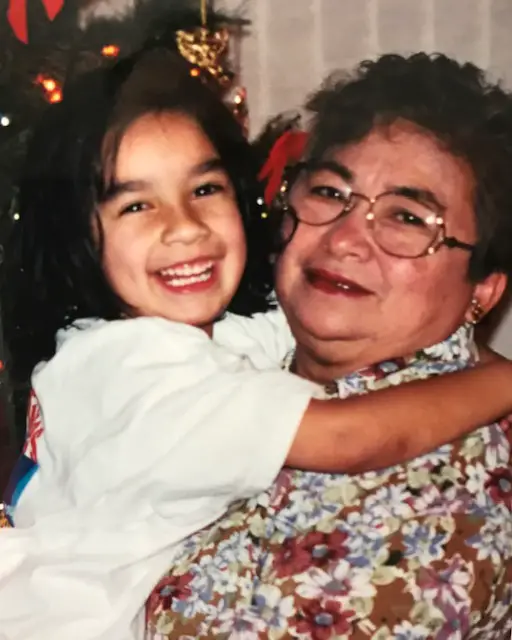 "No estas sola. Diosito esta contigo," Elsy Dorantes tells her grandkids. 
"You're not alone. God is with you."
Natalia and her Yorkie Bentley are now in Washington D.C., 2,300 miles away from her parents. They're technically alone, but not really.
Latina Trailblazer
At 26, she's a trailblazer working for one of the few Latino coaches in NFL history. She is making her mark on the sports world. She has maintained her Spanish skills to communicate with her grandparents and her mom. 
"My Spanish is not for me," she says. "It's for everyone else, and it's to help people. … When they're too shy to ask for something, I want to be able to help them. I just want to help people."
She's not likely to need her Spanish much in her role as Rivera's chief of staff. The rest of the lessons she has learned from her grandparents and parents' journeys will surely come in handy, though.
"It's definitely not a burden," she said. "I embrace my culture. I love my heritage. I am who I am because of my parents and because of my culture. I'm very thankful for the Washington organization to support diversity and to really trust in this. The whole goal of this is to make sure I'm not the last."
Get the Our Esquina Email Newsletter
By submitting your email, you are agreeing to receive additional communications and exclusive content from Our Esquina. You can unsubscribe at any time.