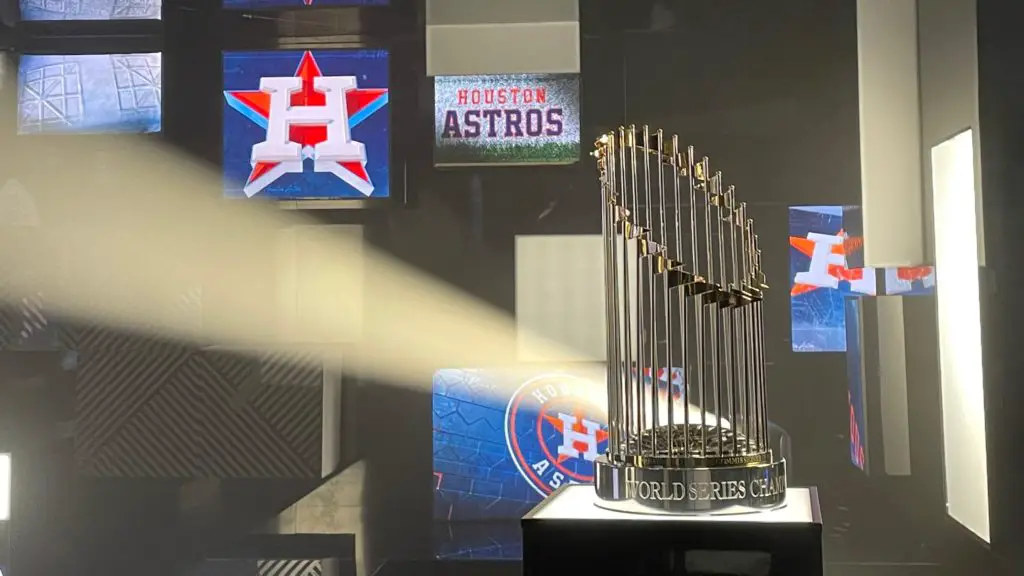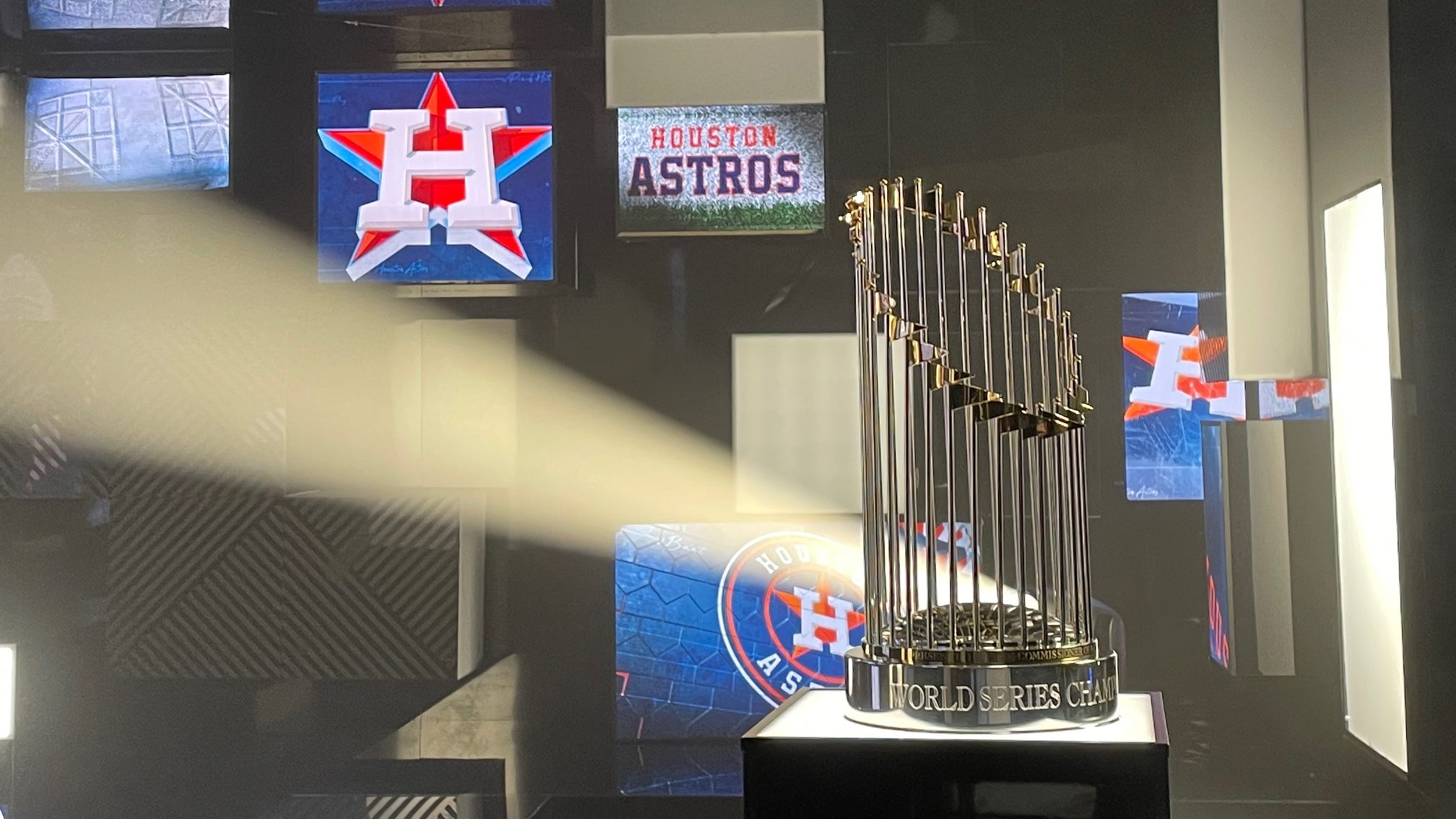 2021 World Series: Braves, Astros positional breakdown
Which team will reign supreme when the World Series is over?
After a grueling six-month regular season, the stage is finally set for the 2021 World Series. In a matchup few prognosticators predicted, the Atlanta Braves will face the Houston Astros in the Fall Classic.
| | | | | |
| --- | --- | --- | --- | --- |
| | W | L | W-L% | DIFF |
| Houston Astros | 95 | 67 | .547 | +205 |
| Atlanta Braves | 88 | 73 | .586 | +80 |
Regular season stats
For the Braves, it is the first time they make it to the World Series since 1999. Then, they had the three-headed monster – Greg Maddux, John Smoltz, and Tom Glavine – to rely on. Today, a similar three-headed monster has emerged in Ian Anderson, Max Fried, and Charlie Morton. Though these three pitchers aren't necessarily following a Hall of Fame trajectory, so far this Postseason, they have gotten the job done.
As for the Astros, this is their third World Series appearance in five years. It is also, perhaps, the one that could silence all the critics, who, after the sign-stealing scandal, have questioned the legitimacy of this team's greatness.
This season, Houston features a batting champion in Yuli Gurriel, an leader in Carlos Correa, and the hottest player in baseball not named Eddie Rosario — of the Braves, by the way — in Yordan Alvarez, among others.
Sure, Las Vegas favors the Astros to win the series. If Atlanta has taught us anything this season, it's to never count them out. That being said, here's how each team fares against one another position by position.
2021 World Series Offensive Breakdown
| | |
| --- | --- |
| BRAVES | ASTROS |
| C – Travis d'Arnaud – 0.518 OPS | 0 HR | C – Martin Maldonado – 0.225 OPS | 0 HR |
| 1B – Freddie Freeman – 1.072 OPS | 3 HR | 1B – Yuli Gurriel – 0.817 OPS | 1 HR |
| 2B – Ozzie Albies – 0.629 OPS | 0 HR | 2B – Jose Altuve 0.802 OPS | 3 HR |
| 3B – Austin Riley – 0.752 OPS | 2 HR | 3B – Alex Bregman – 0.748 OPS | 1 HR |
| SS – Dansby Swanson – 0.500 OPS | 0 HR | SS – Carlos Correa – 0.855 OPS | 1 HR |
| LF – Eddie Rosario – 1.313 OPS | 3 HR* | LF – Michael Brantley – 0.667 OPS | 0 HR |
| CF – Adam Duvall – 0.654 OPS | 1 HR | CF – Chas McCormick – 0.707 OPS | 0 HR |
| RF – Jorge Soler – 0.572 OPS | 0 HR | RF – Kyle Tucker – 0.934 OPS | 4 HR |
| DH – Joc Pederson – 0.909 OPS | 3 HR | DH – Yordan Álvarez – 1.329 OPS | 2 HR |
Postseason stats used in this table
Catchers
Offensively, both teams are fairly weak at the catching position. Braves catcher Travis d'Arnaud gets the edge in this matchup over Houston's Martin Maldonado because he features a higher OPS. Also, d'Arnaud has a track record of getting big hits in the past. Just last year, his 3-run home run in the NLDS helped lead the Braves to the NLCS against the Los Angeles Dodgers.
On the other hand, Maldonado hasn't really done much for Houston on the offensive side this postseason In fact, in 29 at bats this postseason, he has recorded just 2 hits. That just isn't going to cut it for his team. Defensively, Maldonado is so good that pitching coach Brent Strom considers him the MVP of this star-studded team.
Edge: Braves
First Base
This matchup between the 2020 NL MVP and the 2021 NL Batting Champ is a bit more interesting. Braves first baseman Freddie Freeman gets the edge because he has a better knack for power hitting. As a result, he features a higher OPS than Astros first baseman Yuli Gurriel.
This does not mean that Gurriel won't provide much support on the offensive side. In fact, his ability to hit the ball to all fields will serve as an annoyance for Braves pitching. Freeman's power, however, makes too much of a difference. Especially in the Postseason.
Edge: Braves
Second Base
Little Giants Jose Altuve, Ozzie Albies takes big stage
Though Ozzie Albies has elevated his game tremendously this season, Astros second baseman Jose Altuve gets the edge this postseason. Not only does Altuve have a higher OPS and more home runs, his track record is just too great to ignore.
To his name, Altuve has an AL MVP award, three batting titles, and, perhaps most importantly, the third most home runs for any player in postseason history.
Edge: Astros
Third Base
The hot corner is a bit of a wash this postseason. Though Austin Riley has one more home run than Alex Bregman, they are within .004 OPS points of each other.
Sure, Bregman has a better track record in the Postseason. However, after playing just 91 games in the regular season, his skills waned a little. You have to wonder just how healthy Bregs really is.
On the other hand, Riley provided the Braves with consistency and stability in a season with plenty of ups and downs. He led his team with 33 HR, 107 RBI, a .303 batting average, and .898 OPS.
Edge: TIE
Outfield
This season, after losing Ronald Acuña Jr. and Marcell Ozuna, the Atlanta Braves had to completely reinvent their team. They revamped their outfield by adding Joc Pederson from the Chicago Cubs, Adam Duvall from the Miami Marlins, and Eddie Rosario from the Cleveland Indians.
Since adding these pieces, the Braves have been the hottest team in baseball. They have carried this momentum into the postseason all the way to the 2021 World Series.
As for the Astros, after losing Jake Meyers to injury during the ALDS against the Chicago White Sox, Houston has been platooning Chas McCormick against righties and Jose Siri against lefties. To this point, it has worked enough to get them to this point.
In the corner outfield spots, the Astros have more consistency. Right field is occupied by Kyle Tucker, who has provided the team with solid power production. In left field, there's Michael Brantley who continues to hit for contact. ALCS MVP Yordan Alvarez will likely play left field in when the World Series moves to Atlanta. Marwin Gonzalez was added to the World Series roster, and he'll provide depth on the bench.
Overall, you have to give Atlanta the edge because of their consistency and power production. Houston's reliance on platooning and lack of power knocks them down a couple of notches.
Edge: Braves
2021 World Series Pitching Breakdown
| | |
| --- | --- |
| BRAVES | ASTROS |
| RHP Charlie Morton – 3.77 ERA | 1.26 WHIP | 2 HR | RHP Framber Valdez – 4.20 ERA | 1.40 WHIP | 2 HR |
| LHP Max Fried – 3.78 ERA | 1.26 WHIP | 3 HR | RHP José Urquidy – 27.00 ERA | 4.20 WHIP | 1 HR |
| RHP Ian Anderson – 2.25 ERA | 1.08 WHIP | 1 HR | RHP Luis Garcia – 9.64 ERA | 1.61 WHIP | 2 HR |
| RHP Huascar Ynoa – 18.00 ERA | 3.00 WHIP | 1 HR | RHP Zack Greinke – 7.71 ERA | 2.57 WHIP | 1 HR |
Starters
Since 2017, the year the Astros made their first World Series appearance of this run, they have lost a number of dominant starting pitchers either to injury or the open market. Included in this are Justin Verlander, Gerrit Cole, Dallas Keuchel, and opponent Charlie Morton. Add to that their current ace Lance McCullers, who was ruled out of the World Series after suffering a strained forearm muscle in Game 4 of the ALDS.
Still, Houston has managed to piece a rotation together that can compete against the rest of them. From home-grown players like Framber Valdez, Jose Urquidy, and Luis Garcia to the ever-interesting Zack Greinke. You can't say that the Astros rotation is weak, but, so far this October, they've been inconsistent.
The same can't be said for Atlanta's rotation. Aside from Ynoa, who has only pitched one inning this Postseason, Braves starters allow fewer home runs, have lower earned run averages, and put fewer players on-base.
If the Braves can continue to pitch consistently, they will be hard to defeat. Astros hitters will have to find a way to get to Atlanta's bullpen if they hope to stand a chance.
Edge: Braves
Relievers
When the Houston Astros rotation collapsed in the first half of the ALCS against the Boston Red Sox, the bullpen did a good job keeping the team afloat. Then, when Framber Valdez provided his team with a much needed eight-inning effort in Game 5 against Boston, the pen received the rest they needed to recuperate. Pair that with a few days off before Game 1 of the World Series, and you have a fully rested Astros bullpen
Sure, statistically, this postseason both teams are very closely matched. Their ERA differs by just 0.06 points and their WHIP by 0.05, but in October, that could mean all the difference.
| | | | |
| --- | --- | --- | --- |
| | ERA | WHIP | HR Allowed |
| Astros | 3.42 | 1.18 | 7 HR |
| Braves | 3.56 | 1.23 | 5 HR |
2021 Postseason Stats
I'm giving the Astros the edge out of the bullpen because they have better options situationally. Also because they have the best reliever left in Ryan Pressly.
Edge: Astros
---
Prediction: Though at points this season it didn't seem possible that the Braves would make it to the postseason, let alone the World Series, I believe that Atlanta will defeat the Astros in seven games.
Get the Our Esquina Email Newsletter
By submitting your email, you are agreeing to receive additional communications and exclusive content from Our Esquina. You can unsubscribe at any time.