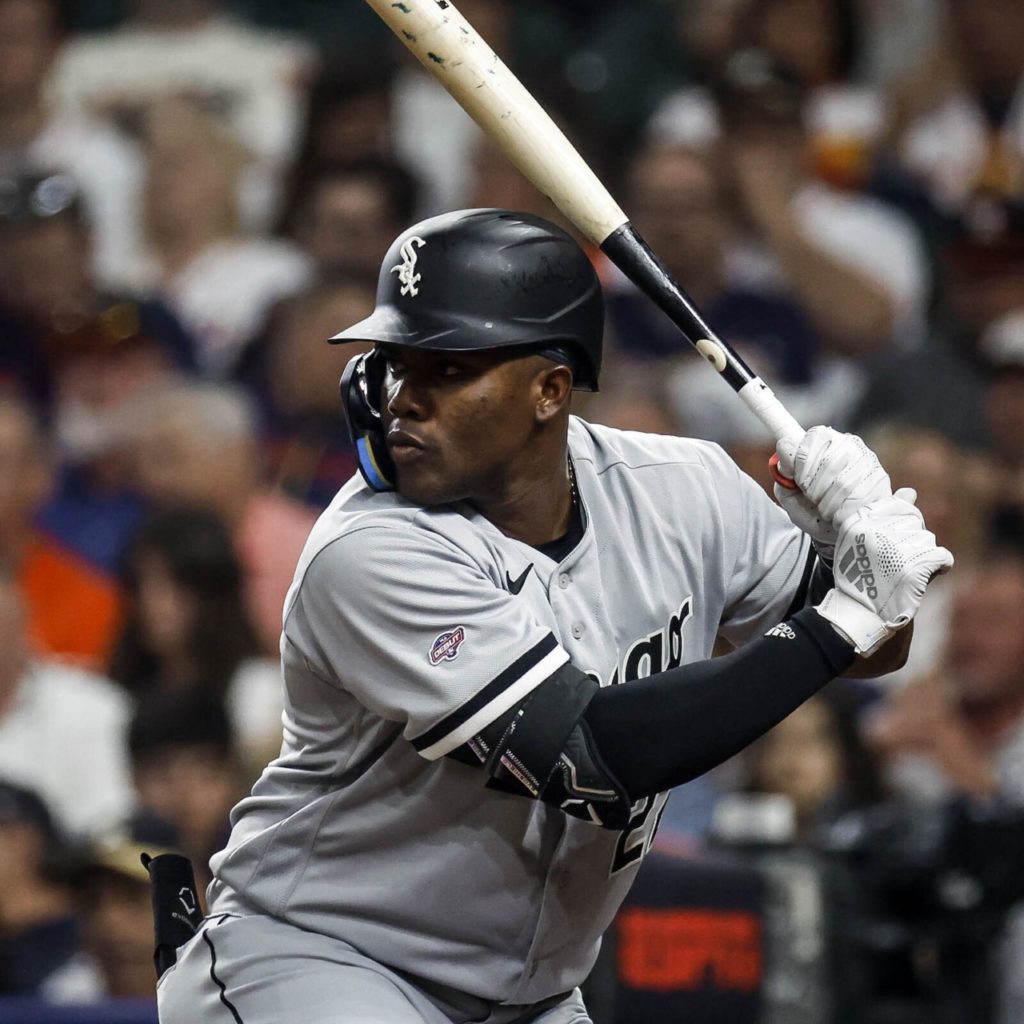 Mom's cheers help White Sox Oscar Colas in debut
White Sox rookie Oscar Colas aims at Rookie of the Year Award
HOUSTON – As Oscar Colas walked toward home plate for his first major league at-bat, he heard only one voice among the sellout crowd at Minute Maid Park. It was a familiar one, and he recognized it immediately Thursday night.
The White Sox's No. 1 prospect debuted as a pinch hitter in the seventh inning. With the nerves and pressure, Colas looked for his mother as he strolled to the plate on Opening Day. But the Cuban outfielder couldn't find her. He found comfort, though, when he heard his mother yell out words of encouragement.
"Actually when I was hitting I heard her yell and she said, 'Let's go, my son. Let's go,'" Colas said in Spanish. "I turned around to look for her, but I didn't see her. However, I heard her yell, and that motivated me."
Colas rocketed a hard ground ball to center off veteran reliever Hector Neris for a single. With his mother in the crowd and his mentor and former White Sox great Jose Abreu hugging him at first base, it was definitely a surreal moment for the Cuban outfielder.
Raw power on display
The White Sox scouts did not exaggerate about Colas' raw power. The single had an exit velocity of 109.4-mph off the bat. Then in the ninth inning against All-Star reliever Ryan Pressly, Colas gave Astros fans a scare by barreling a scorcher that sent right fielder Kyle Tucker to the warning track. 
Colas, 24, became only the fifth Cuban to register a hit in his first at-bat on Opening Day. Three of those five shared the field Thursday night. Fellow countrymen Luis Robert, Abreu and now Colas are on that list.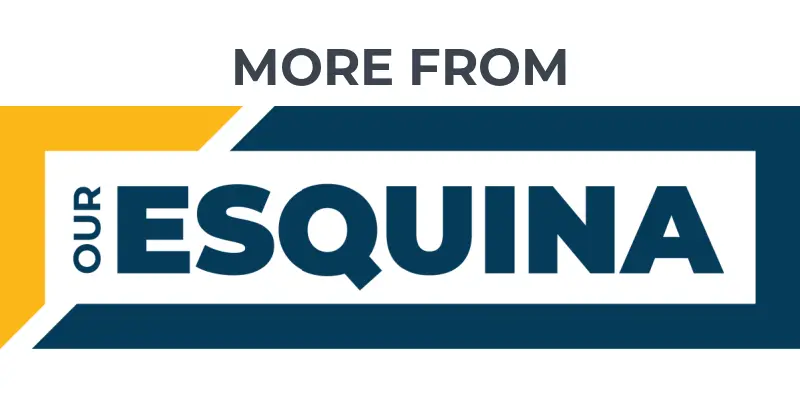 White Sox manager Pedro Grifol shares first win
Baseball, family helped Dana Brown out of humble start
Sandy Alcantara primed for another NL Cy Young
White Sox Oscar Colas among rookies to watch
Colas spent four years playing professional baseball in Japan before signing with the White Sox for $2.7 million. White Sox president Kenny Williams credited his director of international baseball operations Marco Paddy for recommending Colas.
"After that, it's all Colas," Williams said. "He was hungry. And he came in on a mission last year. He went to three different levels, excelled at each level. His coaches and managers said nothing but positive things about him.
"So we went into this offseason thinking that he could be the guy for us out in right field and help us not only offensively but defensively as well. Not to mention you want things for good people, and he's good people as well."
Although he experienced a lot of firsts in Japan, it was not comparable to making his big league debut.
Oscar Colas notices big league difference
"I thought it was the same [as Japan], but it's not," Colas said. "When I stepped in to bat, I looked around and said, 'My God.'"
The future appears bright for Colas. The 5-foot-11 Santiago de Cuba native firmly believes he can win the AL Rookie of the Year Award. White Sox manager Pedro Grifol is confident that Colas can be the seventh Rookie of the Year in White Sox history. 
"He has a real opportunity to be Rookie of the Year," Grifol said of Colas. "He has the talent to do great things in this league. He just needs to keep on learning."
Cover art by @WhiteSox/Twitter
Get the Our Esquina Email Newsletter
By submitting your email, you are agreeing to receive additional communications and exclusive content from Our Esquina. You can unsubscribe at any time.