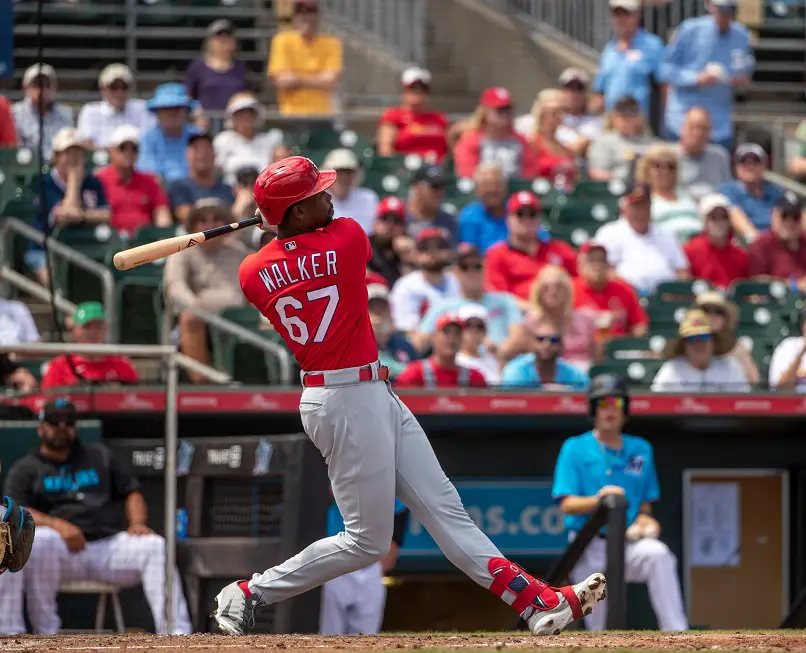 Cardinals rookie Jordan Walker oozes greatness
Corbin Carroll and Jordan Walker highlight NL rookies to watch
The St. Louis Cardinals already have a generational talent at third base, and that All-Star just finished third in the National League MVP race. Yet, Cardinals officials realized rookie this baseman Jordan Walker belonged in the majors with 10-time Gold Glove winner Nolan Arenado.
The Cardinals haven't had such an exciting prospect since a kid named Albert Pujols won the 2001 Rookie of the Year Award on the way to becoming one of the greatest sluggers in baseball history. Walker will move to the outfield to start his career.
It would be unfair to saddle any rookie with Pujols-like expectations. But Jordan is special. He's one of five players Our Esquina has identified as early frontrunners for the Jackie Robinson NL Rookie of the Year Award.
These five rookies have the potential to help their teams win and take some hardware home at the end of the season. 
Miguel Vargas
After a catastrophic injury to Gavin Lux, an opportunity arises for Miguel Vargas to take over second base for the Los Angeles Dodgers. 
The Havana, Cuba, native will rely on speed to get on base. Vargas has a speed grade of 94. He can fly down the base path and possibly stretch out a single into a double. He can also cover a lot of ground defensively at second base. 
Vargas will need to rebound from his 2022 showing in the major leagues. He struggled enormously, hitting .170 with only eight hits and a home run.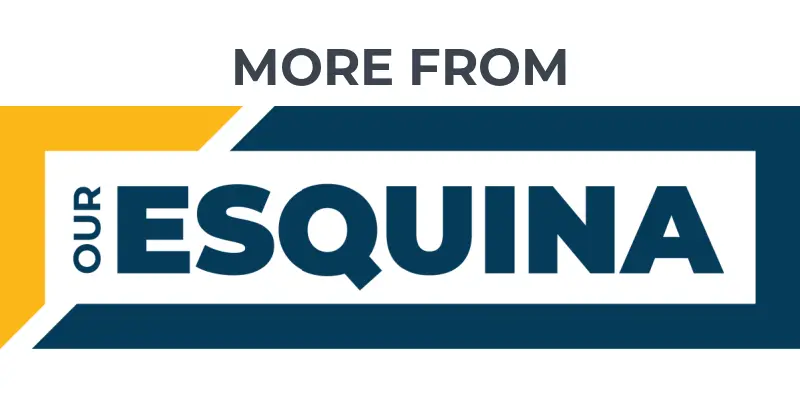 Baseball, family helped Dana Brown out of humble start
White Sox Oscar Colas among rookies to watch
Cristian Javier, Framber Valdez vie for Cy Young
He must to learn to hit the fastball. In 2022 he hit below .100 on fastballs and struck out seven times.
If Vargas can consistently get on base, he can definitely slide into the top of the rookie charts. The Dodgers' No. 3 prospect will have some time to improve at the bottom of the lineup. 
Ezequiel Tovar
Colorado's No. 1 prospect Ezequiel Tovar is officially starting at shortstop. The Venezuelan is highly regarded for his defense. During spring training he showed the Rockies they have an all-around player. 
The 21-year-old shortstop had a promising spring. Tovar hit two home runs with a .308 batting average and an 830 OPS this spring.
These are the numbers that Colorado hopes to see moving forward. Tovar will definitely try to take advantage of the high attitude at Coors Field to improve his home run and double numbers.
Tovar has the ability to be the Rockies' first Rookie of the Year since Jason Jennings in 2002. 
Kodai Senga
Kodai Senga, 30, spent 11 seasons in Japan's Nippon Professional Baseball league before signing with the Mets. He has a five-pitch repertoire with velocity and movement on all his pitches. He comes to the States with 1,486 strikeouts, a no hitter and a Japanese Triple Crown under his belt. 
Senga had a rollercoaster of a spring, though. He had a 4.00 ERA but had 10 strikeouts in nine innings. 
Senga is set to be the fourth starter in the Mets' elite rotation. He has the potential to be the third oldest player to win the Rookie of the Year.
Jordan Walker
Jordan Walker, 21, turned heads all spring, just as he did throughout the minors after he was drafted by the Cardinals in 2020. The 6-foot-5 third baseman will more than likely shift to the outfield because the Cardinals have a future Hall of Famer at third.
Nonetheless, Walker's offensive production gave St. Louis no choice but to add him to the Opening Day roster.
At Double A, Walker showcased his raw power by blasting 19 home runs, averaging over 100 mph in exit velocity. Walker can also hit for average. In 2022 he tallied 141 hits with 31 doubles and 22 stolen bases with a .306 average.
It will be interesting to see if the Cardinals' top prospect will receive consistent playing time. If he does, we might be looking at a player with generational talent and a future Rookie of the Year.
Jordan actually got the majors at a younger age than even Pujols did.
According to the Cardinals, he's their youngest player to make his debut since pitcher Rick Ankiel did it at 20 years and 35 days on Aug. 23, 1999. He's also their youngest position player to debut since outfielder David Green, who was 20 years, 274 days old on Sept. 4, 1981.
Corbin Carroll
Corbin Carroll, the new face of the Diamondbacks' franchise, is trying to continue where he left off last September. Arizona's No. 1 prospect had a phenomenal spring, hitting .370 with a 1.122 OPS. Most impressively, the 22-year-old can use his speed to extend base hits.  
Carroll has elite speed, running from home plate to first in 4.05 seconds. This spring he legged out a triple that would have been a double for most players. The Seattle native's ability to hit all over the diamond, and sneaky power will put Carroll at the top of the Rookie of the Year conversation.  
He didn't hit any home runs this spring. Playing in hitter-friendly Chase Field, more home runs and RBIs will surely come. Corbin is in great position to be this year's Rookie of the Year and help his team to beat expectations.
Get the Our Esquina Email Newsletter
By submitting your email, you are agreeing to receive additional communications and exclusive content from Our Esquina. You can unsubscribe at any time.