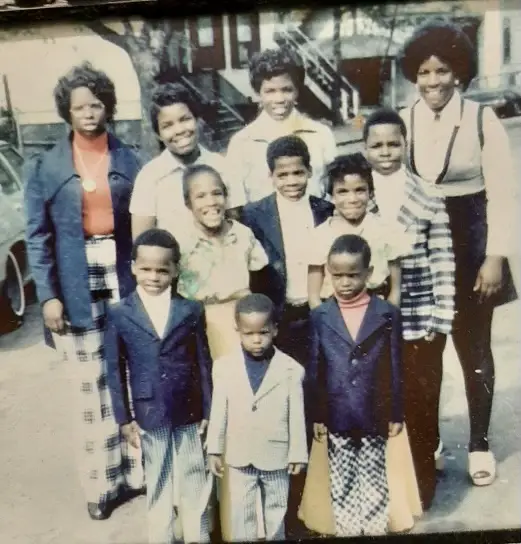 Baseball, family helped Dana Brown out of humble start
Work ethic and baseball helped new Astros GM become first in his family to graduate college
WEST PALM BEACH, Fla. – As a child, Dana Brown shared a makeshift bedroom with three of his 11 siblings. There wasn't much room to maneuver in the multi-family, three-story home the Browns shared with another family in New Brunswick, N.J.
The Browns rented the top two floors. The other family lived on the first floor of the yellow home with brown trim. The kid they nicknamed Charlie Brown after the Peanuts character because his big forehead resembled a peanut claimed a storage closet within his bedroom.
He placed his mattress and baseball equipment there in hopes of keeping his area neat. The storage closet, in his mind, gave him more room for his property.
If he arrived after his brothers were asleep, he would try to reach his bed without turning on the lights. More often than he would have liked, he could be heard throughout the house after tripping over his own bats.
"These were like rooms that were converted that weren't up to code back then," says Brown, the 10th of 12 siblings. "But it was our living space. It was where we lived. You know, we lived there my entire life."
He didn't spend much time at home, though. He was often busy playing sports. Although he played multiple sports, baseball was always paramount. If Dana wasn't playing baseball in front of his home on the corner of Carmen and Welton St., he was usually playing a short bike ride away at Douglass College.
Early devotion to baseball
"He played baseball all day long from sunup to sundown," Brown's older sister, Annette Grier, says.
Money was always tight, so Brown was usually either on his bike or on public transportation. Other parents usually picked him up to take him to his sporting events. His mother Shirley didn't buy a car until she was 53, long after some of her children bought cars.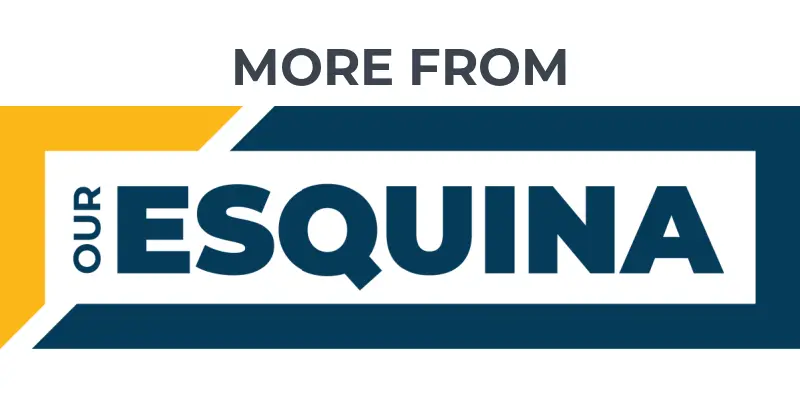 Jim Crane makes winning move with Dana Brown
Cristian Javier, Framber Valdez vie for Cy Young
White Sox Oscar Colas among rookies to watch
Even the bikes Brown had were rather modest, considering he and his siblings put them together from used parts from other bikes.
When he finally got his first car, it was prone to overheating. His wife Casandra remembers that Dana always had a milk jug full of water in the car to put in the radiator when the car overheated.
"They never had new stuff," Casandra Brown says. "It was things that were always given to him. I remember one bike. I think it was his niece's bike. He would ride to meet you at the bus stop. Then we used to catch the bus or a cab back and forth to his home. Dana is very selfless."
Selfless family
Brown inherited his selfless nature from his mother. Sacrifice and hard work were major parts of their household. Shirley helped support her family by working two jobs. The Rocky Mount, Va., native taught preschool during the week.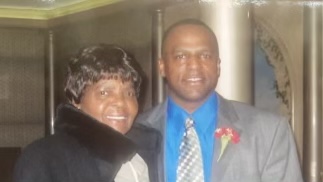 Then on weekends she cooked soul food for Berny's, a local bar in New Brunswick. She cooked, and her daughters played softball for a team sponsored by Berny's.
Shirley's German chocolate cake was a particular favorite of the Berny's crowd, but they also enjoyed her chicken and ribs, collared greens, chitterlings, macaroni and cheese, cornbread and fried fish. She also made soul cakes and sweet potato pie.
"You would have liked it," she says proudly.
Dana Brown's older sisters also worked to support the family. All of the Brown children remember buying their own school clothes by the time they were 15 or 16 years old. Brown had his first job at 15 as part of a student work program, which paid him for essentially picking used gum off school desks, he notes with a smile.
"So, you know, we had nothing," he said. "But we learned the value of being God-fearing and the value of hard work."
Sure enough, the Brown children could be found weekly at Sunday school at Tabernacle Baptist Church. For almost two decades, Dana Brown has spent more than half of the year on the road scouting for baseball talent. But church remains paramount in his family's life.
Paying it forward
Casandra can often be found volunteering at her local church. Remembering how her husband often needed carpool rides from others, Casandra volunteered to drive other folks' kids to events when their two children were growing up.
When people asked her why she did it, she told them how her husband benefited from others taking him to his events as a child. Dana was in sixth grade at an amusement park when he first told Casandra that he would marry her one day.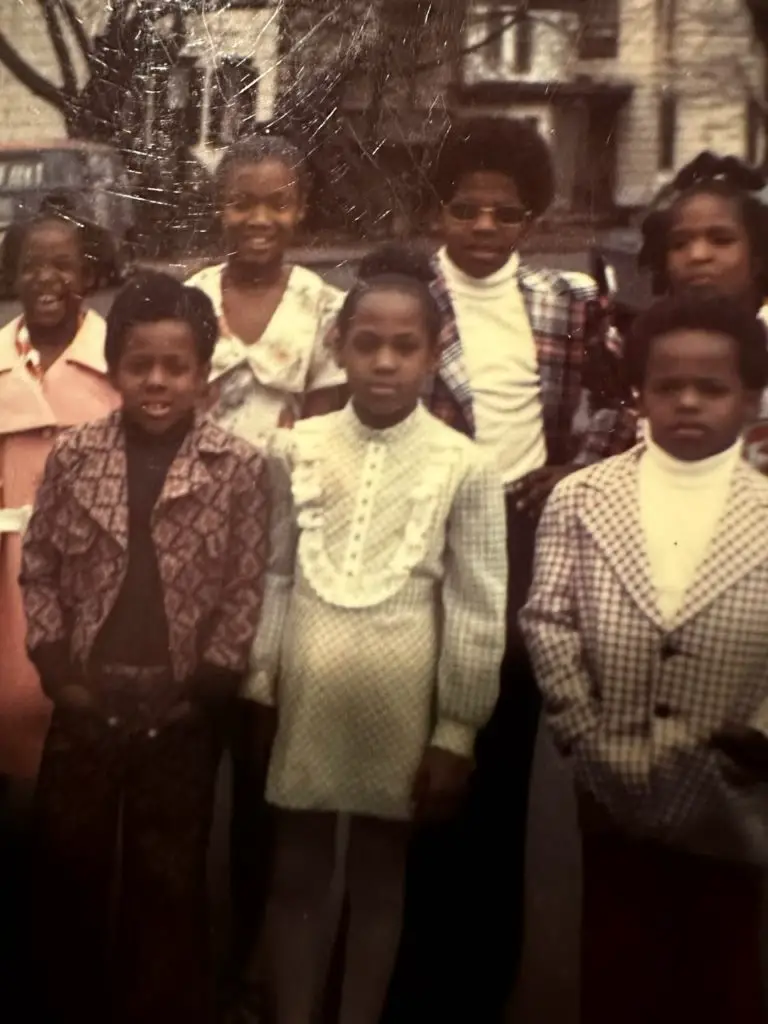 She didn't agree to date him until they were in 11th grade, when she attended a vocational high school and he played basketball with her brother at New Brunswick High.
They've been together ever since. She has seen how baseball took Dana Brown out of poverty. Dana Brown's march toward becoming the general manager of the defending World Series champions likely began on a warm evening in 1985.
Shirley Brown was coming home from her job at the preschool when she noticed a stranger sitting on a chair on her home's porch. The chair actually belonged to the family who rented the first floor. Legendary Seton Hall coach Mike Sheppard was waiting for Shirley. 
Seton Hall proved key for Dana Brown
Sheppard told Shirley that he wanted to sign her son for the baseball team. 
"I wasn't interested," she says. "I wanted him to get a job and get an education. So I said I have to talk to him because one thing I wanted my kids to know is that I wanted them to choose what they were going to do when they got out of (high) school.
"I wanted him to be satisfied and be happy."
That visit changed Dana Brown's life. Although he didn't reach the majors, he became one of Seton Hall's greatest baseball players.
He was a three-time Big East first-team selection. Brown left the school as the Pirates' career leader in games played, runs, walks and at-bats. 
He also played with Hall of Famer Craig Biggio and major league stars Mo Vaughn and John Valentin. Brown was inducted into the Seton Hall athletics Hall of Fame in 2008.
More importantly, he became the first person in his family to graduate from college. 
"I was the first one of 12 to get a college degree, and it was because of baseball," he says. "So there was no way we could have afforded school. So I was a pretty good baseball player in high school. I didn't have to pay a dime, so it was the only way I was going to be able to get an education."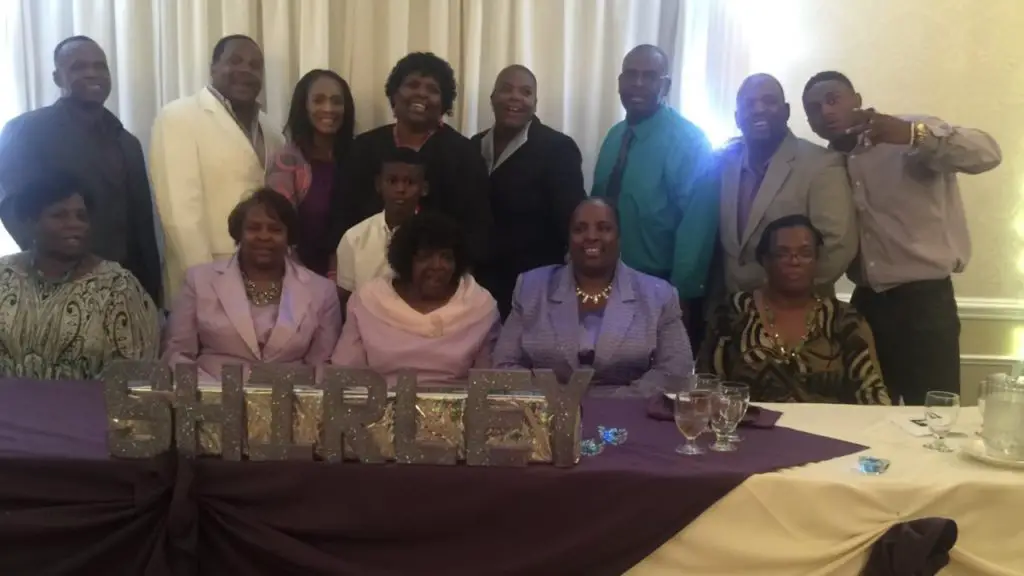 He graduated from Seton Hall in 4 ½ years. Brown's younger brother followed his example and became the family's second college graduate.
Brief pro career
The Phillies drafted Brown in the 35th round of the 1989 draft. He played in the Phillies' system for three years before becoming a minor-league coach. Then he became a scout with the Pittsburgh Pirates in 1994.
Brown rose steadily from scout to cross-checker with the Pirates before becoming the Montreal Expos' director of scouting in 2001.  After nine seasons with the Expos/Washington Nationals he became an assistant general manager with the Toronto Blue Jays.
With a reputation as one of the best at identifying future major leaguers, Brown spent nine seasons with the Blue Jays before being hired as the Atlanta Braves' vice president of scouting in 2019.
He was invited to dinner with the legendary Henry Aaron during his first spring training with the Braves. As they ate at a restaurant inside the Ritz-Carlton Sarasota, the former home run king reminded Brown what he meant for other African Americans.
Aaron had spent years telling former commissioner Bud Selig and current commissioner Rob Manfred how important it was to give African Americans front office opportunities. 
Lessons from Henry Aaron
"He was reminding me of some of the conversations he had had with the commissioners," Brown said of Aaron. "He was reminding me also that, look, there's a lot of work that goes into these opportunities. 
"I was just the VP of Scouting. Now you talk about something as heavy as being, you know, the general manager, so you can't forget those words from Hank."
Brown still has a picture he took with Aaron at that dinner. After multiple interviews with other teams for their GM positions, Brown appreciates how rare these opportunities have been for Blacks.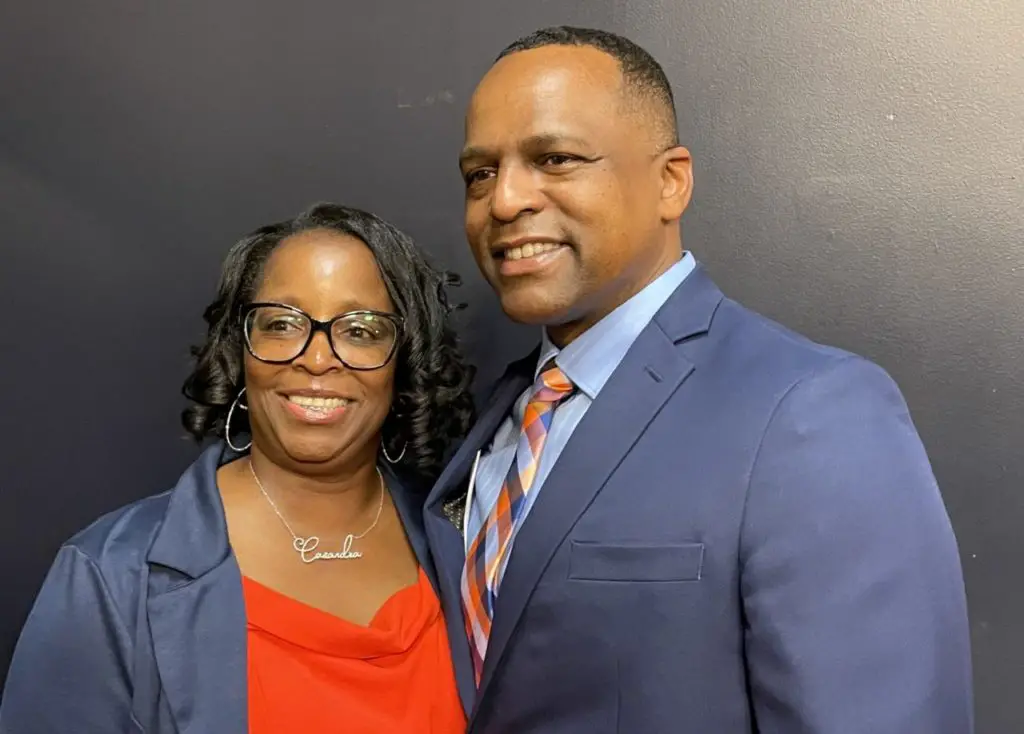 He's currently the only Black GM in baseball. About 16 months after helping the Braves beat the Astros in the World Series, Dana Brown was hired to maintain what has been the best dynasty the American League has seen since the Yankees dominated more than two decades ago. 
At 56, Brown's sacrifices have paid off. He once needed to wear extra socks to fit into the spikes he borrowed from his older brother. Growing up in New Brunswick, the lefthanded Brown would do almost anything to play baseball.
"He was a lefty, but he would wear a righty glove because he would do anything to play baseball," Casandra says of her husband. "And he didn't want anybody to use his stuff, so he would put it under his mattress."
Dana Brown hasn't forgotten his humble beginnings at that yellow and brown rental on the corner of Carmen and Welton in New Brunswick. He has come a long way from sleeping on that mattress inside a storage closet as a child.
Get the Our Esquina Email Newsletter
By submitting your email, you are agreeing to receive additional communications and exclusive content from Our Esquina. You can unsubscribe at any time.