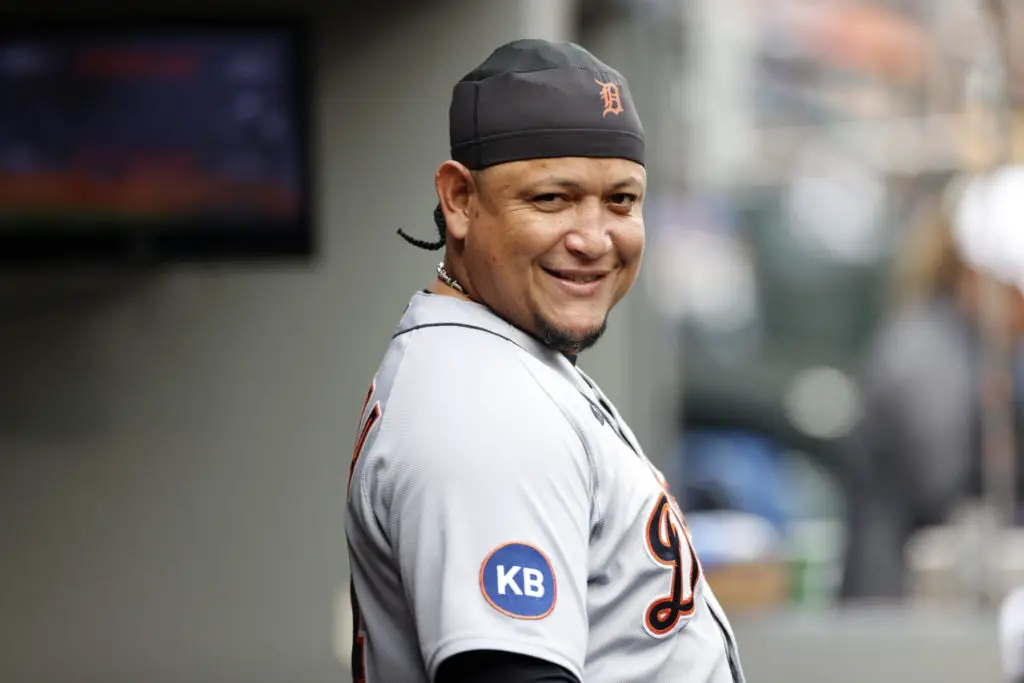 Miguel Cabrera deserves a legend's sendoff
Two-time MVP reports to his first spring training as a player
Miguel Cabrera reported to spring training Monday just as he had for more than half of his life. It was essentially the beginning of an end for one of the greatest baseball careers of all time.  
The 39-year-old power hitter will retire after the 2023 season. And whether the two-time American League Most Valuable Player likes it or not, the baseball world must celebrate him throughout the season. 
Like previous farewell tours – such as David Ortiz's, Albert Pujols' and Derek Jeter's – Cabrera will surely be welcomed by road teams with gifts this season. Those gifts will give Cabrera a taste of each city he visits. Some will surely recognize a lasting impact or memory he made with or against those organizations.
Modest Miguel Cabrera 
The Detroit Tigers' superstar slugger somewhat dreads the rituals that await, though.
"I don't want attention," he told Detroit writers Monday in Lakeland, Fla. "I don't want any distractions for our team."
Cabrera, who enters 2023 with 507 home runs and 3,088 hits, insists that he has already gotten plenty of gifts on the road.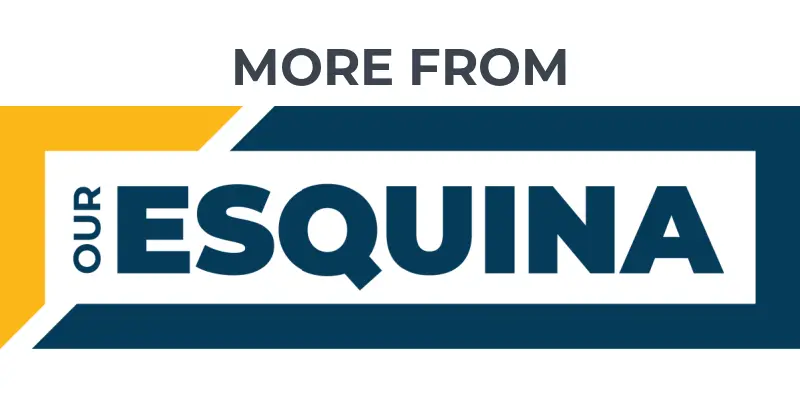 Jose Altuve hopes to 'retire here' with Astros
Albert Pujols shines in NBA Celebrity Game
LA Galaxy's Julian Araujo joins FC Barcelona
"I'm not looking to see if they're going to give me something," he says. "They've already given me a lot of hits. That is enough for me." 
His modest responses give us a glimpse of the person Cabrera is and his appreciation for the game. His place is already secure as the greatest player to ever come out of Venezuela.
As the Astros' Jose Altuve recently noted, Cabrera will surely join Luis Aparicio as the second native of Venezuela in the National Baseball Hall of Fame in Cooperstown, N.Y.
Miguel Cabrera focused on winning
Cabrera insists that he is focused on winning and being a veteran presence in the clubhouse. 
"I look forward to enjoying this season and trying to help young guys, and trying to win more games," he said. "That is my focus this year." 
Nonetheless, teams will surely do their part and celebrate his historic career, and rightfully so. 
Cabrera deserves all the recognition coming his way. He has earned it with his remarkable career.
Fans should sit back, buy tickets when the Tigers visit their town and appreciate his greatness. Miguel Cabrera may be entering his final season, but his greatness will be remembered by all. 
Cabrera, who debuted for the Florida Marlins in 2003, enters his 20th season in the majors. As we bid farewell to a generational talent, Cabrera has left us with historical performances and accomplishments. 
Reflecting on Miguel Cabrera's career
He was a top international prospect at the age of 16 in Maracay, Venezuela, when he signed with the Marlins. Miguel Cabrera quickly made a name for himself in Florida. He made his major league debut on June 20, 2003, as the Marlins struggled. 
Cabrera was immediately inserted into the starting lineup, propelling the Marlins to the National League wild card and eventually the World Series title. He drilled a memorable home run against the Yankees' Roger Clemens in the 2003 World Series. 
Offensively, Cabrera has accomplished just about every milestone in baseball. In 2012, he hit for a Triple Crown, leading the AL in batting average, home runs and RBIs.
He was the first to win the Triple Crown since 1967. Cabrera is only the seventh player to have 500 home runs and 3,000 hits.  
Cabrera cemented his legacy as a two-time MVP, 12-time All Star, and seven-time Silver Slugger Award winner, 2003 World Series champion, and a four-time batting champion. 
"I can't complain," he said. "I've been blessed for a lot of years." 
On the field antics
Cabrera is loved across the baseball world by both players and fans. Baseball is a children's game that is meant to be fun and exciting, and Cabrera has played this game as such. 
Back in 2015, Altuve and Cabrera had an exchange in which they untucked each other's jerseys in the middle of a game while Altuve was standing on first. Both players have mad respect for each other. They have even exchanged hitting pointers.
Another example of Miggy's antics was the time he messed with Adrian Beltre by touching the former slugger's head. Beltre famously doesn't like anybody touching his head, and Cabrera did it purposely while standing on third base once. 
Cabrera's love for the game will forever be remembered throughout the league. He deserves to be celebrated all year, beginning with the Grapefruit League during his final spring training as a player. 
Get the Our Esquina Email Newsletter
By submitting your email, you are agreeing to receive additional communications and exclusive content from Our Esquina. You can unsubscribe at any time.