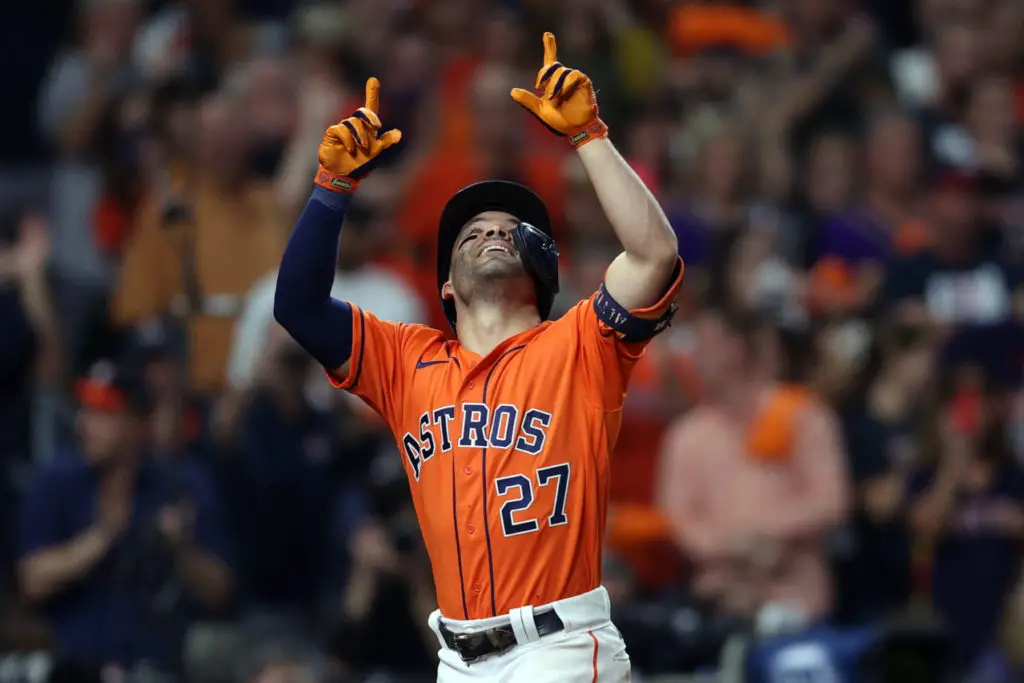 Jose Altuve hopes to 'retire here' with Astros
Jose Altuve is glad that GM Dana Brown wants to extend his contract
In many ways, Jose Altuve is already the most accomplished player in Astros franchise history. Now he wants to be an Astro for life, just like the other two greatest players in franchise history, Craig Biggio and Jeff Bagwell.
Altuve long ago secured his place with Hall of Famers Biggio and Bagwell among the franchise's most iconic figures. In an era when few stars play their entire careers with the same organization, Altuve hopes to play his whole career in Houston, just as Biggio and Bagwell did.
The 2017 American League MVP was glad to hear new Astros general manager Dana Brown say last week that he'd like to keep Altuve and Alex Bregman as career-long Astros.
Jose Altuve, Astros on 'same page' 
"Obviously I have been (here) all my career, and I hope to retire here," Altuve told reporters Sunday in West Palm Beach, Fla. "I think we are on the same page. I'm happy to play with my teammates in Houston and with my fans, like I always say."
The leader of the Astros' two World Series champions is entering the penultimate season of a seven-year, $163,500,000 contract. That deal has proven to be quite team-friendly, considering Altuve's production.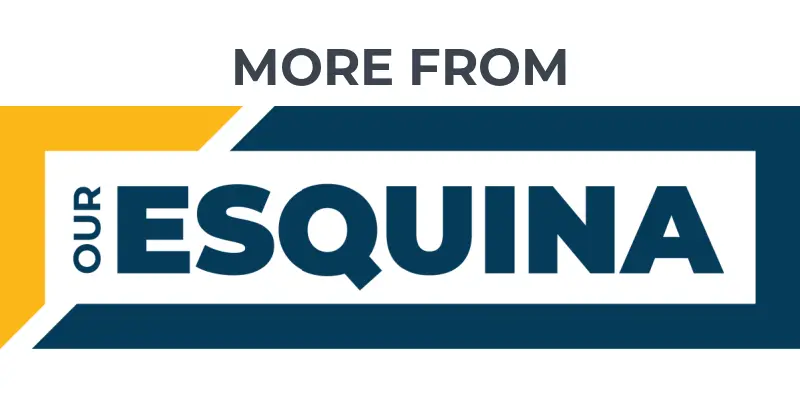 Albert Pujols shines in NBA Celebrity Game
LA Galaxy's Julian Araujo joins FC Barcelona
Aalyah Del Rosario draws Shaq comparisons
The Venezuelan superstar is only the second Astros player to win a league MVP, joining 1994 NL MVP Bagwell. He has earned eight All-Star berths, one more than the previous franchise record set by Biggio.
Altuve, a career .307 hitter, has also won three batting titles. No other player in franchise history had won a batting title with the club until Altuve hit .341 in 2014.
Brown has made it clear that he would like to lock up as many of his young players to long-term contracts as possible. He signed 25-year-old righthander Cristian Javier to a five-year, $64 million deal before the players reported to spring training.
Then on Thursday, Brown declared his desire to extend third baseman Alex Bregman and Altuve beyond deals that end after the 2024 season.
Brown says he shared his sentiments with agent Scott Boras, who represents Altuve and Bregman. 
'Should retire here'
"These guys should retire here. They should be in Houston for life, man," Brown said he told Boras.
Altuve, 32, appears on pace to eventually join Bagwell and Biggio in the National Baseball Hall of Fame in Cooperstown, N.Y. If he remains healthy, he's likely to reach the 2,000-hit and 200-home run marks this season.
The 5-foot-6 star has 1,935 hits over 12 big league seasons. He is also eight home runs shy of 200 for his career. Only Jose Cruz (13 years), Bagwell (15) and Biggio (20) have played more seasons than Altuve for the Astros.
"The most important thing is we are in the same page," Jose Altuve said. "I want to stay here. It's really good to hear that."
Get the Our Esquina Email Newsletter
By submitting your email, you are agreeing to receive additional communications and exclusive content from Our Esquina. You can unsubscribe at any time.