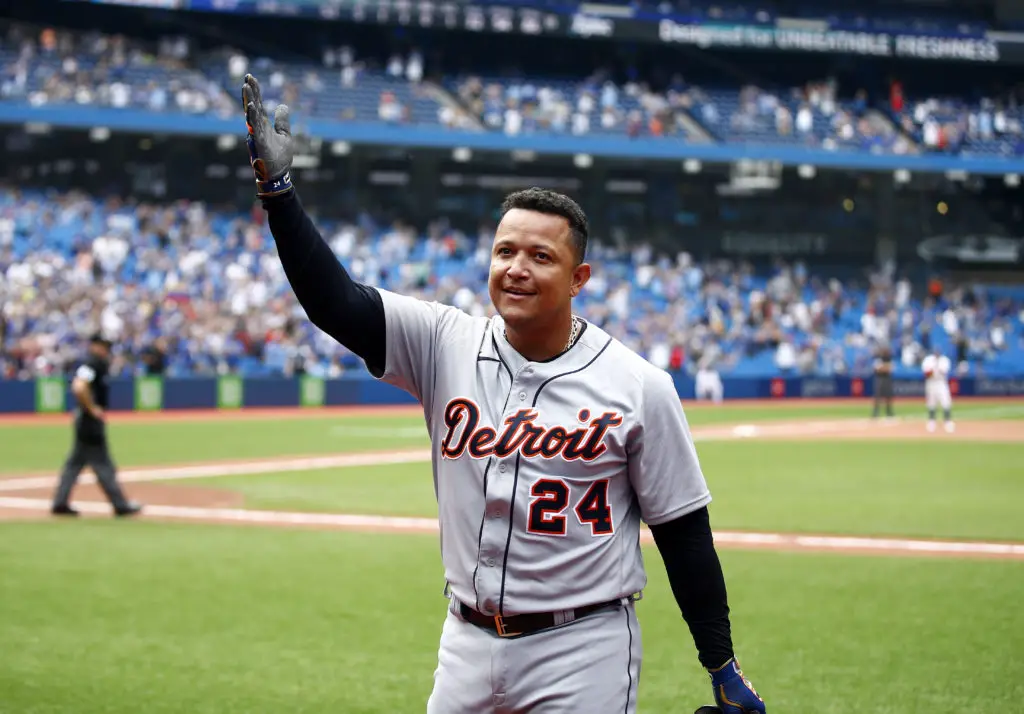 Call Detroit Tigers slugger Miguel Cabrera señor 500
The pride of Venezuela, Detroit Tigers slugger Miguel Cabrera joins the 500 home run club.
Eighteen years after hitting his first career home run, a walk-off two-run shot at Pro Player Stadium in Miami, Detroit Tigers slugger Miguel Cabrera has officially joined the 500-home run club. He became only the 28th MLB player and sole Venezolano ever to accomplish the feat.
For the 38-year-old from Maracay, Venezuela, it might as well have been just another home run. There was no pomp and circumstance as he trotted the bases. He admitted as such in his post-game Zoom conference call.
"It was a great feeling," he said. "But it was nice timing because we tied the game right there. We came today trying to win the series; trying to go 2-1 (against the Toronto Blue Jays). It was a really good game. Finally, we got into extra innings and won the game."
Though he wasn't able to do it in front of his home crowd back in Detroit, the fans at Rogers Centre reacted as though one of their own had reached the milestone. As he celebrated with his teammates and finally entered the dugout, the crowd persisted in cheering, demanding a curtain call.
Eventually, Cabrera relented and returned to the field, taking a bow in front of the fans.
"Even if I do it in Detroit or another city like here in Toronto," he said, "I think the fans are going to be happy because not too many players do that every day. Given a chance to see that, I mean, it's pretty special."
Miguel Cabrera by the numbers
Statistically, there isn't much Miguel Cabrera hasn't accomplished. So, in honor of his introduction to the exclusive 500-home run club, here are a few other numbers that pretty much guarantee him a spot in Cooperstown.
Currently, Cabrera has 2,955 career hits. When he reaches his 3000th career hit, he'll become only the fifth player ever to have 3,000 hits and 500 home runs. The other four players are Jimmie Foxx, Ted Williams, Mickey Mantle, and Frank Robinson
Also, when he hit for the Triple Crown in 2012, it was the first time a player had accomplished the feat since 1967. It officially made him the only player to do it in the Divisional Era and earned him his first of two Most Valuable Player awards.
Only four players have hit 500 home runs, hit for a Triple Crown, won a World Series, and an MVP. On Sunday, Cabrera became one of them, joining Foxx, Mantle, and Robinson.
Finally, Miggy needs just nine more doubles to reach 600 for his career. When he does so, he'll join only Hank Aaron as the only players to hit 500 or more home runs, have 600 doubles for their career, and have a .300 batting average or better for their careers.
Miguel Cabrera is under contract through the year 2023, and it appears he has no plans to retire any time soon.
Get the Our Esquina Email Newsletter
By submitting your email, you are agreeing to receive additional communications and exclusive content from Our Esquina. You can unsubscribe at any time.