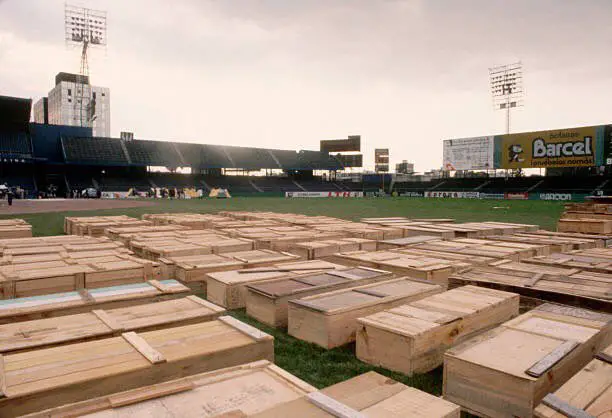 Mexican baseball history is rich, storied
Mexico's baseball cathedral, Parque del Seguro Social, played key role after 1985 earthquake
As Giovanny Gallegos struck out Kiké Hernández, securing Mexico's 5-4 win over Puerto Rico, I was elated at the new chapter of Mexican baseball history. Like millions of Mexicans here in the U.S. and south of the Rio Grande, I was pumped because our beloved baseball Tri had finally made it to the semifinals of the World Baseball Classic.
I knew firsthand it was big and that many Mexicans were at the edge of their seats from Mexico City to Minnesota. Not long ago as the WBC started, I noticed a younger Mexican American reference "growing the game" when referring to the Mexico City Series in May. That comment gave me a chuckle.
The great American game I love is very much alive and popular in Mexico. It has been for a long time. Mexican baseball history is rich, after all. The first native of Mexico to win a batting title was Beto "Bobby" Avila in 1954 with the Cleveland Indians.
El Parque Seguro Social
Mexico's Baseball Cathedral, El Parque del Seguro Social, has a special place in the country's history.
If you were to ask a capitalino in Mexico City what defines Mexican baseball history their first reply, of course would be El Toro Fernando Valenzuela. Then they'll mention El Parque del Seguro Social. Nestled in the Narvarte neighborhood of Mexico's capital,  the park was and still is México's most venerated ballpark.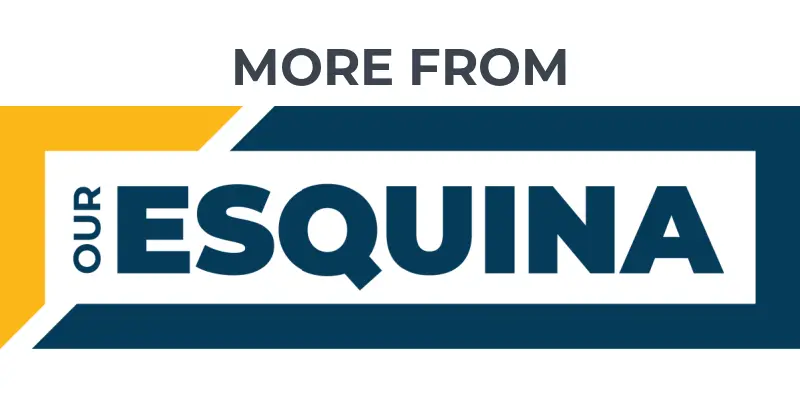 Our Forgotten Latino Héroes: Bobby Avila
U.S. routs Cuba in charged Miami atmosphere
Celeste Taylor leads Latinas in NCAA Tournament
Thousands stuck in one of the city's notorious traffic jams on El Viaducto expressway very likely drive by one of the many malls and never know that the Parque Delta Mall is built on the grounds of Mexican baseball history. The ballpark played a key part in one of the city's biggest disasters.  
Originally named Parque Delta and later renovated and reopened as El Parque del Seguro Social, the stadium is recognized as Mexico's baseball cathedral from its humble beginning in 1928 to its final game in 2000.
Legendary sports reporter Fernando Schwartz of FOX Deportes Mexico has fond memories of the ballpark.
"I spent lots of time in the historical park covering the Diablos Rojos from the dugout and even had the pleasure to play pick-up games there with my Televisa colleagues," he says. "El Parque del Seguro Social is the most important ballpark in Mexican baseball history without a doubt."
Ted Williams and Babe Ruth
La catedral del béisbol held national and international games. Ted Williams and Babe Ruth graced Mexicans with their Hall of Fame presence in the hallowed diamond. 
Before Major League Baseball began playing regular season games in Mexico, the park held MLB exhibition games. The Cleveland Indians, Baltimore Orioles, New York Yankees, Los Angeles Dodgers and the Pittsburgh Pirates against the Diablos Rojos and Tigres Capitalinos. 
In 1946 historic Mexican businessman and sports executive Jorge Pasquel brought a retired Ruth to Mexico City on tour. The "Sultan of Swat" hit a homer over the right field fence in an exhibition batting practice to the joy of thousands who were there to witness the Bambino up close.
My mother's childhood home was just about 15 minutes away from the park. Before his death in 2020 I spoke to my tío Jaime Pacheco. He was a capitalino sports nut and beisbolero. He had fond memories of riding his bike to the park to watch his Diablos Rojos or their city rivals Tigres. Sometimes he and his friends even snuck into the park to catch a game.
He attended his first game there when he was 12.
"Fifty cents got you tickets to the outfield bleachers," he recalled. "The site lines were amazing. It was an era where Mexican baseball was quite popular and actually competed with fútbol in popularity!" 
From Ballpark to Morgue
One time period in the park's history will live in infamy. In the early morning hours of Sept. 19, 1985, Mexico City was hit with an 8.1 magnitude earthquake. Many buildings collapsed. Nearly 10,000 died in the rubble. Thousands more were injured.
One of North America's most important cities suffered its worst disaster.
With so many deaths and the most affected areas having been in the city center near the ballpark, the stadium served as a temporary morgue. Thousands of families visited the park to identify their deceased.  Some of the disaster's most eerie images were of coffins lined up in the stadium's outfield. 
My uncle was one of thousands who volunteered to clear rubble.
"It was eerie," Pacheco remembered. "The city had a strong stench of death as the bodies were starting to pile up and particularly near the stadium because that's where the temporary morgue was set up.  It sincerely was a grueling experience I will never forget."
FernandoMania south of the border 
It's only appropriate that the two things that define Mexican baseball history have their own history.  A young Fernando Valenzuela played in the park with the Leones de Yucatan before the late Los Angeles Dodgers scout Mike Brito discovered him while at a Mexican League game.
In 1992 post American FernandoMania, the Charros de Jalisco bought out Valenezuela's contract from the Detroit Tigers. The Mexican League had its own FernandoMania as El Toro toured his country selling out ballparks.
"The ballpark had historic moments like the big leaguers playing on the diamond. But I'll never forget when Fernando came back to pitch at the park," Gaby Fernandez de Lara said. "His presence caused an unquestionable sellout. There may have been people even watching atop the lights that night to get a glimpse of El Toro returning as a legend."
In June 2000 the stadium opened its doors one final time. It was only appropriate that the final game was the Mexico City rivalry between Diablos Rojos de México and los Tigres Capitalinos.   
The Diablos beat their gran rivales 9-7. Like the fans, Mother Nature didn't want to see the stadium shut down. The final game was delayed due to rain, and the final out was collected well after midnight.  
Fittingly in unique Mexican tradition, a mariachi band came in playing the famous Mexican farewell song Las Golondrinas. Many fans teared up in one last goodbye to la catedral del béisbol Mexicano.
In March 2019 the Diablos Rojos opened Estadio Alfredo Harp Helú. The beautiful ballpark included a team museum in the city's Ciudad Deportiva. Béisbol indeed is still one of Mexico's great pastimes.
Get the Our Esquina Email Newsletter
By submitting your email, you are agreeing to receive additional communications and exclusive content from Our Esquina. You can unsubscribe at any time.