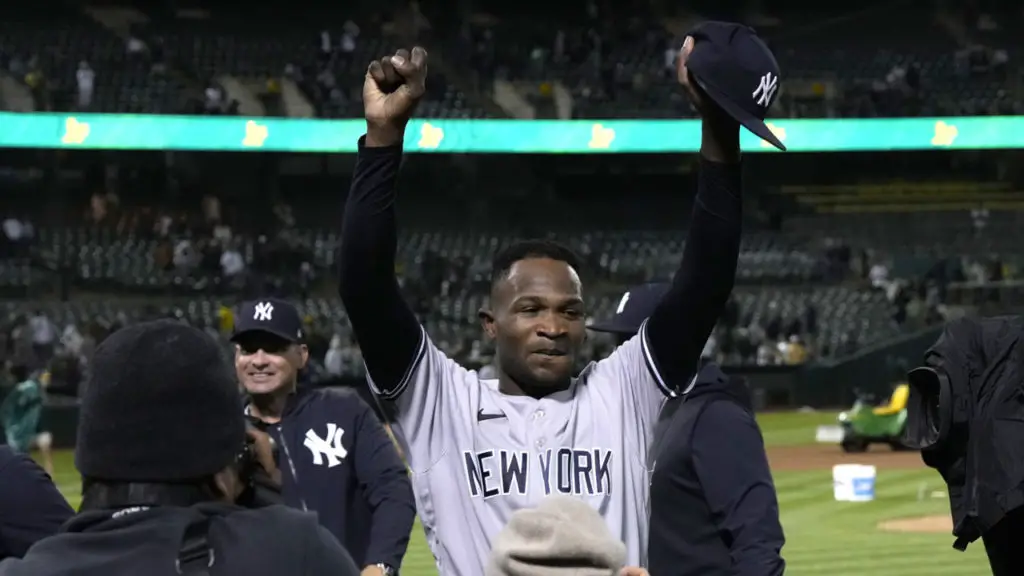 Domingo German throws perfect game against A's
Yankees righthander becomes first Dominican to throw a perfect game
On the eve of gaining baseball immortality with the 24th perfect game in Major League Baseball history, Domingo German spent much of the evening in tears inside the Oakland Coliseum's visitors' clubhouse. 
The Yankees' righthander was still in mourning as he took the mound Wednesday evening against the lowly Oakland A's. German carried the memory of a beloved father figure to the mound and then retired 27 A's in a row for the fourth perfect game in Yankees history.
Twenty seven up, 27 down.
German needed only 99 pitches in the 11-0 victory to become the first native of the Dominican Republic to throw a perfect game. 
Honoring late uncle
German told the Yes Network's Meredith Marakovits that the key to the perfect game was the motivation he derived from "the death of a person who died two days ago. … He was always a (special) person, an uncle, like a father to me. Truly, that death hit me hard. 
"I cried a lot in the clubhouse and felt bad. I had him on my mind. Thank God this (perfect game) happened. I dedicate this to him. … May God have him in His Glory."
The native of San Pedro de Macoris, Dominican Republic, became the third Latino to throw a perfect game in MLB history. He followed Nicaraguan Dennis Martinez and Venezuelan Felix Hernandez.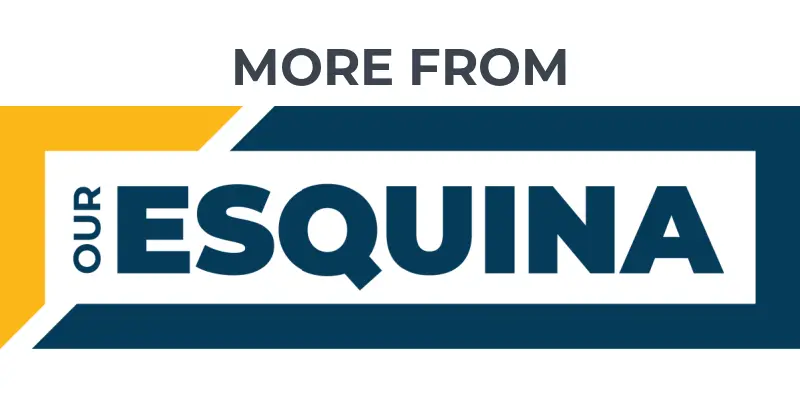 Sandy Alcantara gives Dominican fifth Cy Young
2022, the Year of the Latino Pitcher
Sofia Huerta proves switch to U.S. was worth it
Martinez threw his gem for the Montreal Expos against the Los Angeles Dodgers on July 28, 1991, at Dodger Stadium. Hernandez threw his perfect game for the Seattle Mariners against the Tampa Bay Rays on Aug. 15, 2012, at Safeco Field.
Domingo German's masterpiece was the fourth perfect game in Yankees history. It followed Don Larsen's gem in Game 5 of the 1956 World Series. Larsen's gem had been the only no-hitter in World Series history until the Astros threw a combined no-hitter in last year's World Series against the Phillies.
Lefty David Wells threw the second perfect game in Yankees history in 1998. David Cone added his in 1999 on Yogi Berra Day at old Yankee Stadium on a Sunday afternoon in which Larsen and Berra participated in the ceremonial first pitch.
German's perfect game was the first in the majors since Hernandez's gem almost 11 years ago. German, 30, threw 72 of his pitches for strikes.
Domingo German: 'Biggest achievement'
"It's something that I can say that in my career it's one of the biggest achievements in baseball," he told Marakovits. "It's something that's very exciting. Thank God I achieved it today. I'll live it my whole life."'
On a night he threw 16 first-pitch strikes, the seven-year veteran struck out nine. He dazzled with his curveball, throwing 51 of them (or 51.5 percent of his pitches).
German "threw strikes," A's manager Mark Kotsay told the Associated Press afterward. "He pounded the zone, obviously. You don't not throw strikes when you go nine innings and don't get a base runner. Overall, offensively, our approach wasn't great. We didn't make any adjustments tonight to what he was doing."
When asked in which inning he began thinking of the perfect game, German was adamant that he thought of it the entire game.
Pressure in the ninth
German began to feel the weight of the feat in the ninth inning. He induced a groundout to short on a 1-2 changeup from Aledmys Diaz to lead off the bottom of the ninth.
Then he induced a first-pitch fly out to center on an 81-mph curveball to Shea Langeliers. Fittingly on a night in which more than half of his pitches were curveballs, German sealed the first complete game of his career on a curve. 
Esteury Ruiz grounded a first-pitch, 82-mph curve to third for the final out. German's teammates then mobbed him near the mound to celebrate.
"That last inning, it was the most pressure I could feel," he said. "One doesn't miss on a pitch. One visualizes each count. It was the most pressure I could feel in my career in that last complete inning."
Get the Our Esquina Email Newsletter
By submitting your email, you are agreeing to receive additional communications and exclusive content from Our Esquina. You can unsubscribe at any time.