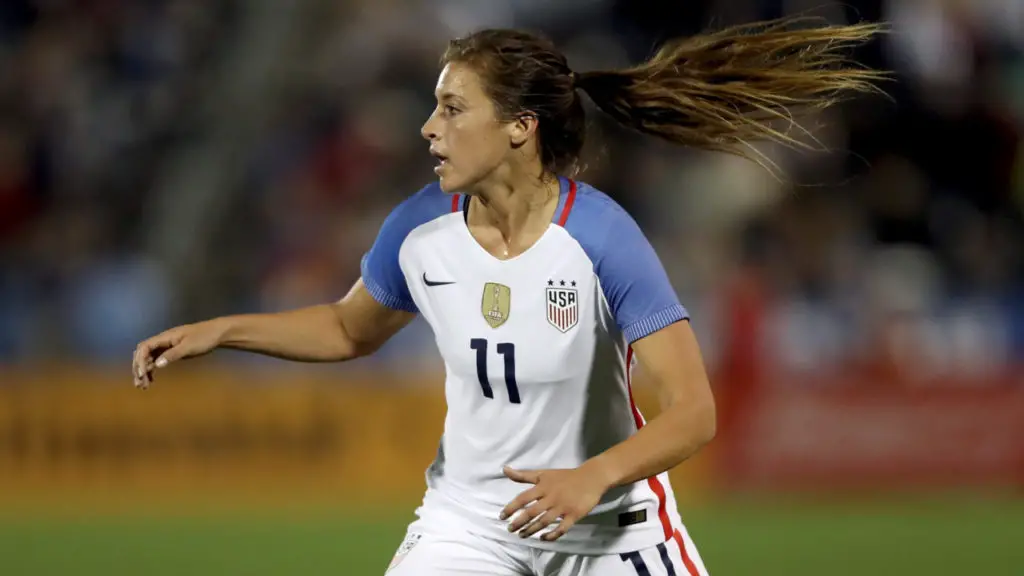 Sofia Huerta proves switch to U.S. was worth it
Huerta and Ashley Sanchez picked for U.S. national team's Women's World Cup roster
Sofia Huerta took the most difficult road, and on Wednesday she made a little history and got closer to her childhood dream. Six years after switching national team allegiances from her father's Mexico to her and her mother's United States, Huerta was picked for the U.S. national team's roster for the Women's World Cup.
Huerta was one of 23 women picked by coach Vlatko Andonovski for the U.S. roster for the 2023 Women's World Cup in Australia and New Zealand. The only woman to play for the Mexican and U.S. senior women's soccer teams also became the first player from Idaho to be selected for a U.S. World Cup roster. 
Huerta made five appearances for Mexico's senior national team, including one in a match against the U.S. a decade ago. She also represented Mexico at the U-20 Women's World Cup in 2012.
Sofia Huerta believed in herself
"But I just knew deep down that it wasn't my end goal," Huerta told Our Esquina last year. "I was so happy I was able to represent Mexico. My family in Mexico was so excited, and I know they had so much joy seeing Huerta on the back of my jersey when I was playing for Mexico. But they all knew that my goal was to play for the U.S. 
"When I decided to decline Mexico's invitation I had full support from them and my family for sure. But there were a lot of people who really didn't think I was ever going to be able to get on this team. That was something that I really had to believe within."
Huerta's belief in herself has paid off. She made 19 appearances for the U.S. last year. Now she's among 23 women trying to make history as the first country to win three consecutive Women's World Cups.
"We believe in the quality of the team," Andonovski said. "We believe in the support that we have. We think that we have what it takes to make it possible."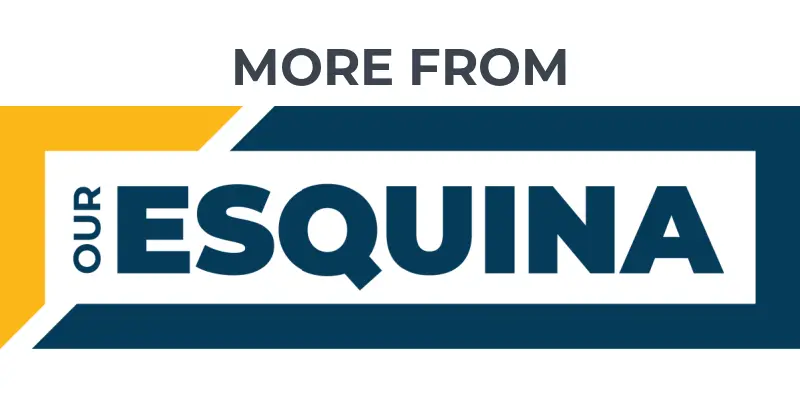 Sofia Huerta stays in moment, honors Mexico, U.S. roots
Our Forgotten Heroes: Stephanie Cox (Lopez)
U.S., Mexico set joint Women's World Cup bid
With Huerta and midfielder Ashley Sanchez, the U.S. World Cup roster includes two Latinas for only the second time. Mexican American Stephanie Cox (Lopez) and Cuban American forward Amy Rodriguez were on the U.S. roster for the 2011 World Cup. 
Huerta and Sanchez are among 14 players who were selected for their first World Cup roster. They joined goalkeepers Casey Murphy and Aubrey Kingsbury, defenders Alana Cook, Emily Fox and Naomi Girma, midfielders Savannah DeMelo, Kristie Mewis and Andi Sullivan, and forwards Trinity Rodman, Sophia Smith, Alyssa Thompson and Lynn Williams.
'This isn't something that we're not capable of'
Huerta, 30, joins Mewis, Kingsbury and Williams as the quartet of players making their first World Cup rosters at 30 years or older. She is also the second player selected to the U.S. women's national team's World Cup roster after switching national associations. Sydney Leroux, who was born in Canada to a Canadian mom and American dad, helped the U.S. win the 2015 World Cup.
"Every player has a different journey to get to this point," Andonovski said. "So our roster has some amazing stories, and we have a really good mix of veterans and younger players."
Huerta's story begins in Puebla, Mexico, and Wisconsin. Her father Mauricio was born in Puebla. He met his wife Jody when he went to study engineering at the University of Wisconsin.
The couple even lived in Guadalajara briefly before returning to the United States. Sofia Huerta has dual citizenship in the United States and Mexico. She's proud to represent both countries and inspire fellow Latinas. 
"I'm so thankful that I can be a role model for Mexicans, Mexican Americans, Latinos," Sofia Huerta says. "I'm very proud of that. Although I wish there were more of us on this team, I'm almost like really happy that I'm one of the few because I'm like, 'OK, there can be more. This isn't something that we're not capable of.'"
Get the Our Esquina Email Newsletter
By submitting your email, you are agreeing to receive additional communications and exclusive content from Our Esquina. You can unsubscribe at any time.