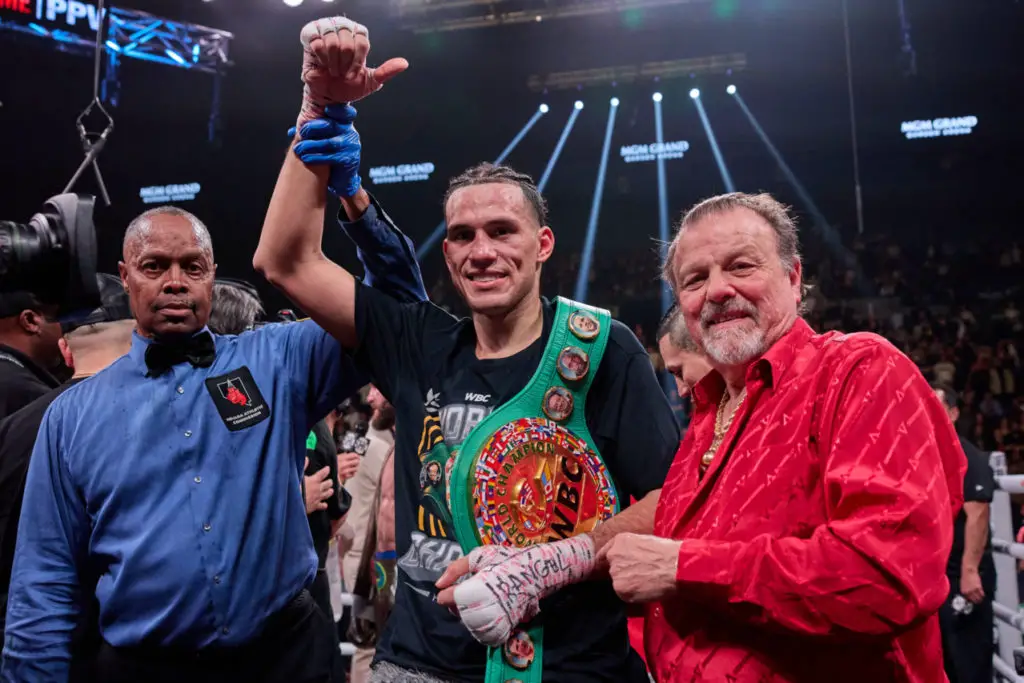 David Benavidez pounds Plant, calls out Canelo
David Benavidez wants a shot at Canelo Alvarez's super middleweight titles
After punishing Caleb Plant for 12 rounds, David Benavidez also dispatched his disdain for his once bitter rival. The so-called Mexican Monster's tone and personality softened. His top goal remains, though.
David Benavidez wants a shot at Saul "Canelo" Alvarez. He deserves it too. Benavidez failed to break Plant's jaw, as he predicted, or even knock him out. Nonetheless, there was no doubt about his superiority Saturday night in Las Vegas.
Benavidez made it look easy late while retaining his interim WBC super middleweight title. He improved his perfect record to 27-0 with 23 knockouts. After the unanimous decision, Benavidez made another plea to Alvarez, who is considered the king of the 168-pound division.
David Benavidez lobbies Canelo 
"I just want to tell everyone that I have a lot of respect for Canelo Alvarez," Benavidez told the media in Las Vegas. "But he has to give me that shot now. That's what everyone wants to see. Let's make it happen.
"Now the fans are calling for this fight. The legends are calling for this fight, so let's make it happen."
Plant, a former IBF super middleweight world champion, fell to 22-2 in his career. His only two defeats have been against Canelo and Benavidez.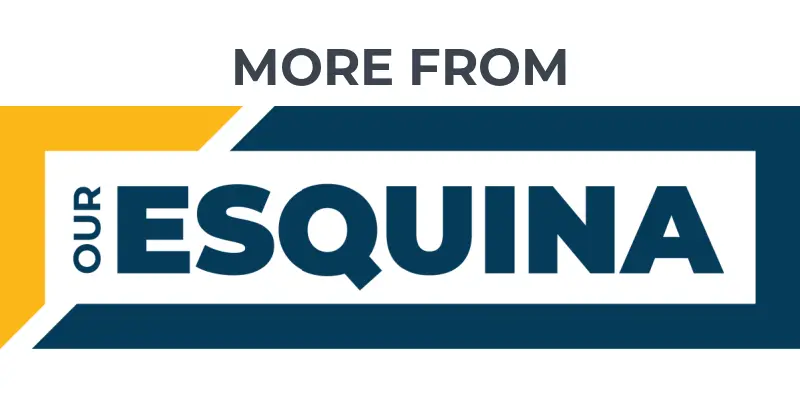 Nicole Fernandez adds book to giving efforts
Jose Mota reflects on World Baseball Classic
Mexico earns its applause with historic WBC run
Alvarez beat Plant in November 2021 to be the first Mexico native to become an undisputed champion in boxing history. Canelo knocked out Plant in the 11th round of their fight to consolidate all of the super middleweight belts.
Plant avoided the knockout at the MGM Grand Garden Arena, but Benavidez clearly dominated the SHOWTIME Pay-Per-View main event.
Plant's tone changed
He delivered 180 power punches compared to Plant' 68. Benavidez also out-jabbed Plant 30-23. Plant threw more punches, 624-551. That solid rate wasn't nearly enough to convince the three judges.
One judge had Benavidez winning 117-111. The other had it 116-112, and the third scored it 115-113. Afterward, both fighters avoided the heated rhetoric they spewed in the months, weeks and days leading up to the fight.
"It's a big rivalry, but that's what boxing is all about," Plant told the media in Las Vegas. "We came here and settled it like men. I take nothing from David.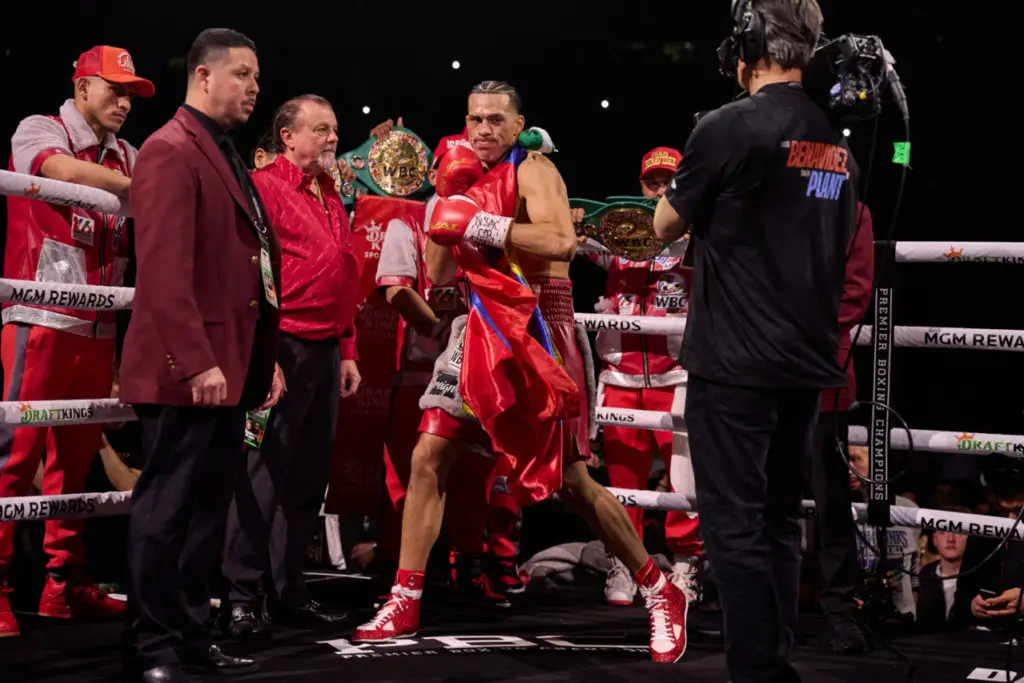 "We haven't been the best of friends, but we got into the ring and we settled it like men. That's what you're supposed to do. He's a helluva fighter."
Different tone toward Canelo
Now Benavidez, 26, must wait for Canelo (58-2, 38 knockouts.) He has been lobbying to fight Canelo for at least two years. The Mexican Monster said he'd like to fight Canelo in September. Canelo, 32, is scheduled to fight John Ryder (32-5) on May 6 at Estadio Akron in Zapopan, Mexico. 
Benavidez antagonized Plant leading up to their fight. He's clearly taking a different approach as he courts Canelo. 
Some have wondered if Canelo has ducked Benavidez. The Mexican Monster didn't say as much while calling out the Mexican legend, but it wasn't necessary. He made his desire clear after proving his worthiness in the ring against Plant.
Considering his perfect resume and recent victory over Plant, Benavidez deserves a shot at Canelo.
Get the Our Esquina Email Newsletter
By submitting your email, you are agreeing to receive additional communications and exclusive content from Our Esquina. You can unsubscribe at any time.