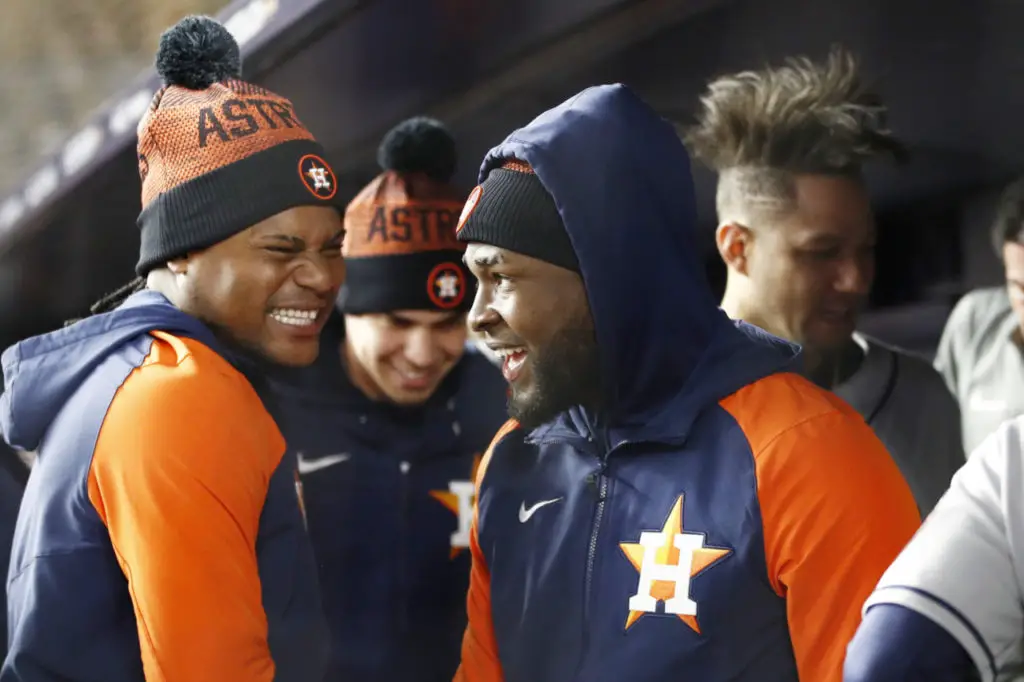 Cristian Javier, Framber Valdez vie for Cy Young
Shohei Ohtani appears ready to contend for Cy Young
Until Sandy Alcantara won the National League Cy Young last year, it had been 25 years since a pitcher from Latin America won the NL Cy Young. The drought in the American League is 13 years, but Astros teammates Cristian Javier and Framber Valdez appear ready to end that streak.
With reigning AL Cy Young winner Justin Verlander now with the Mets, Valdez and Javier now lead the defending World Series champions' rotation. The lefthanded Valdez will start Opening Day, and Javier will start the next game. No Latino has won the AL Cy Young Award since Venezuelan Felix Hernandez in 2010.
Valdez and Javier are among Our Esquina's five preseason favorites for the 2023 AL Cy Young Award. Alcantara, the third Dominican to win a Cy Young Award, is among Our Esquina's five favorites for the NL Cy Young.
Cristian Javier, Astros
Cristian Javier had a season to remember in 2022. He started two combined no-hitters, including a World Series game, and was a key contributor to a World Series title. 
In the beginning of the season, Javier wasn't a starting pitcher for the Houston Astros. The Dominican started in the bullpen, until an unfortunate injury to starting pitcher Jake Odorizzi in May.
The rest is history. Javier started 25 games, posting a 11-9 record, 2.54 ERA and 194 strikeouts.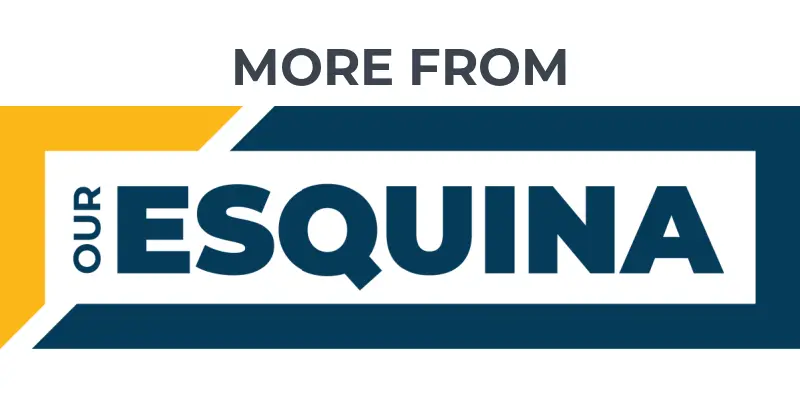 Miami's Norchad Omier makes more history
David Benavidez pounds Plant, calls out Canelo
Jose Mota reflects on World Baseball Classic
In his last five starts of the 2022 season, he was 3-0 with a 0.32 ERA. Javier allowed 10 hits, one earned run, 37 strikeouts, and batters had an .110 opposing batting-average.
In 148 ⅔ innings, he had a 11.7 strikeout rate per nine innings (K/9) and a 3.16 fielding independent pitching (FIP). El Reptil is calm and collected when he's on the mound, but is that enough to help him get his first Cy Young award of his young career?
Gerrit Cole, Yankees
Gerrit Cole is one of the top American League pitchers. Through 2018-2021, Cole was listed as a top five Cy Young candidate and heavily a favorite to win the award before each season. 
Cole took a step back last year, finishing ninth in the Cy Young voting.
He pitched 200 ⅔ innings with a 13-8 record, 3.50 ERA and 257 strikeouts. Cole tied a career high in games with 33 and still showed he can strike out batters with an 11.5 K/9.
As a right-handed pitcher, the five-time All Star dominated against left-handed hitters, holding them to a .182 opponents batting-average.
Cole is still searching for the first Cy Young award of his 11-year career.
Framber Valdez, Astros
Framber Valdez, just like Javier, had a memorable 2022 season. Valdez finished top five in the Cy Young race and set a major league single-season record with 25 consecutive quality starts.
In 31 starts, he was 17-6 with a 2.82 ERA, 194 strikeouts and a 137 ERA+. The Dominican pitched a career high in innings with 201 ⅓. Valdez allowed the fewest home runs per nine innings with 0.49. He's one of the best ground ball pitchers in the league, inducing a 67.3 ground ball percentage.
Valdez didn't participate in this year's World Baseball Classic, so he's fresh and poised to have another All-Star season in 2023.
Two-time Cy Young winner Jacob deGrom, Rangers
Jacob deGrom has dealt with some highs and lows throughout his nine-year career with the New York Mets. Now, deGrom packs up his bags and ships off to Arlington to become the Texas Rangers' new ace.
The two-time NL Cy Young winner struggled to stay healthy and hasn't pitched a full season since 2019.
In 11 games, he finished with a 5-4 record and posted a 3.08 ERA in 2022. deGrom presented career low numbers pitching 64 ⅓ innings and punching out 102 batters.
Last year was the first time deGrom didn't finish in the top 10 Cy Young race since 2016.
If deGrom can stay healthy and pitch over 140 innings, he has a good chance of collecting his third Cy Young award. 
The last pitcher to win the prestigious award in both leagues was his former Mets teammate Max Scherzer. Scherzer won the award in 2016 with the Washington Nationals and 2013 with the Detroit Tigers.
Shohei Ohtani, Angels
Shohei Ohtani can do it all. He can hit over 30 home runs and sneak a 100 mph fastball right by you. The Japanese phenom will have all 30 MLB teams calling him when he hits free agency in 2024.
Ohtani finished second in the AL MVP race, and maybe could've won the award if Aaron Judge didn't set the AL home run record. However, he finished fourth in the Cy Young voting and had one of the best pitching seasons in his five-year career.
Ohtani started 28 games, posting a 15-9 record and 2.33 ERA with 219 strikeouts. In 166 innings, he collected a 33.2 strikeout percentage, 172 ERA+ and a 2.40 FIP. Ohtani has won the Rookie of the Year, a Silver Slugger, an MVP, and is a two-time All-Star. The 28-year-old is poised to have a historic season and win the Cy Young award before he hits free agency.
Get the Our Esquina Email Newsletter
By submitting your email, you are agreeing to receive additional communications and exclusive content from Our Esquina. You can unsubscribe at any time.