Andersson Garcia defines Texas A&M spirit
Andersson Garcia holds shoe drive for Dominican Republic players
COLLEGE STATION, Texas – Without even telling one of his roommates, Andersson Garcia quietly spent much of this college basketball season collecting high tops. Some of his teammates knew about the shoe drive, but most didn't.
The young man who loves doing the dirty work for Texas A&M's basketball team collected shoes in size 14 and above, the same size he couldn't afford growing up in the Dominican Republic.
The Aggies' 6-foot-8 forward Henry Coleman and 6-foot-9 forward Julius Marble each donated two pairs.
Garcia then shipped a box to his hometown of Moca, Dominican Republic, where his mother was surprised to receive a package with 20 pairs of shoes last week.
Garcia often played in shoes two sizes too small as a young teenager until friends let him borrow their shoes before he left his family to play high school basketball in the United States in 2018. 
Humble upbringing for Andersson Garcia
"We are a low-income family," his mother, Inelvira Garcia, said in Spanish via phone from the Dominican Republic. "I'm not ashamed to say he would borrow shoes to be able to practice."
Growing up in the Dominican, Andersson García would show up to the court in size 11 or 12 shoes. The older kids let him borrow their shoes.
Their willingness to help him has driven García to make the most of his talent and to sacrifice along the way.
"I didn't see borrowing shoes as something to be ashamed of," he says, "because there is no shame in growing up humble without many resources."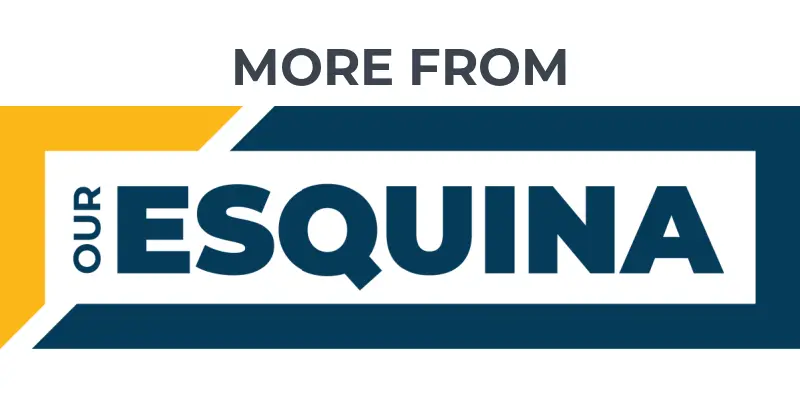 Jaime Jaquez Jr. in elite company with Pac-12 award
Duque Hebbert signs with Tigers after WBC outing
Juan Soto, Dominican Republic silence critics
Joey Meneses lets Mexico dream again over U.S.
Unlike most kids in the NCAA Men's Basketball Tournament, Andersson Garcia has never played a college game in front of his parents. 
He won't have any relatives in Des Moines on Thursday night when the Aggies open the tournament against Penn State. The 6-foot-7, 210-pounder has maneuvered through life in the United States by himself since enrolling at Hamilton Heights Christian Academy in Chattanooga, Tenn., in 2018.
"It's not easy for somebody without a family," Garcia's mom says. "But he has overcome it with the help of the Lord. Sometimes he shows you the way."
Lonely journey
Andersson Garcia didn't know any English when he arrived in Chattanooga. His English was so deficient, the U.S. Consulate in Santo Domingo, D.R., initially denied him a visa to study in the U.S.
Undeterred, he merely returned a few days later to secure the student visa. That was the easy part, though.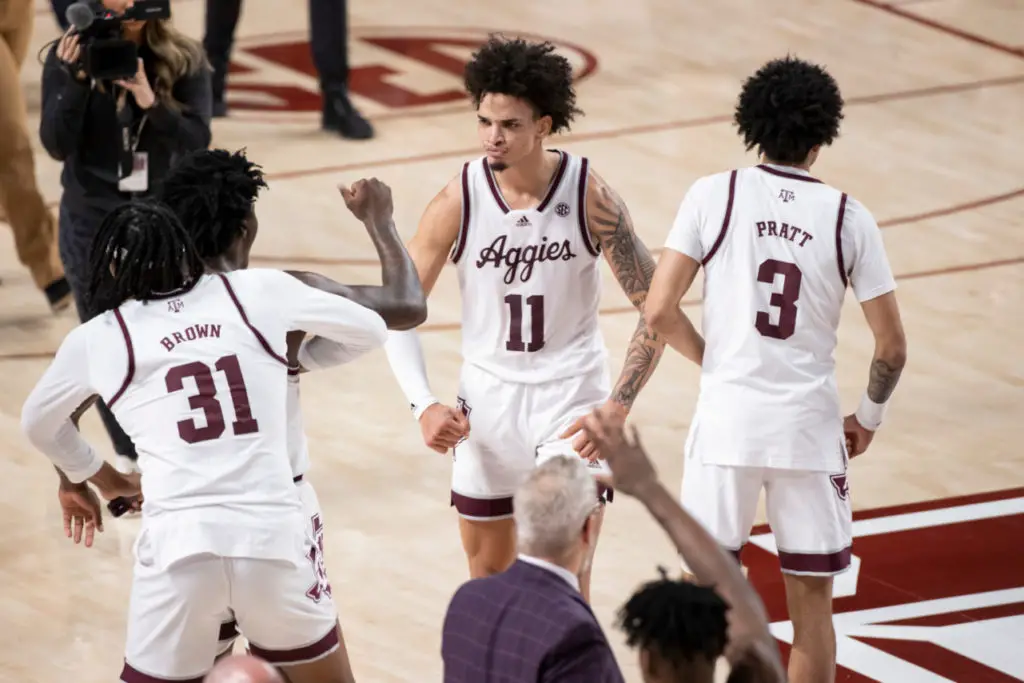 Those first few days in Chattanooga felt strange, he concedes. It was difficult for him to adapt to the culture, especially the English language. He knew quite a bit about work ethic and commitment to his teammates, though.
Garcia averaged 9 points and 9.6 rebounds per game while helping Hamilton Heights win a NACA national title in 2019-2020. He received scholarship offers from multiple Big Ten, Pac-12, Big 12 and SEC schools.
Dominican Dennis Rodman
He signed with Mississippi State, where Bulldogs fans affectionately nicknamed him the Dominican Dennis Rodman because of his rebounding prowess. Garcia played at Mississippi State for two seasons and even started as a sophomore before transferring to Texas A&M for his junior season.
Although he has started only one of his 33 appearances with the Aggies, he is a fan favorite. Teammates and fans love his playful and clever demeanor off the court and gritty game on the court. 
"Andy's coming," they joke. He could often be seen playing with young children at Reed Arena before games. Although he averages only 16.4 minutes per game, he has drawn a team-high 18 charges this season.
Coleman, who averages 27 minutes per game, is second on the Aggies with 14 charges taken. Garcia is tied for fourth on the team with 4.3 rebounds per game. The three teammates who average more rebounds all play at least 10.4 more minutes per game. Still, co-team rebounding leaders Dexter Dennis and Coleman average only 1.4 more rebounds than Garcia.
"Andy, he brings everything," said Wade Taylor IV, Texas A&M's All-SEC point guard. "He's the glue guy to our team. He's the motor. He's the energy guy that we need. He makes big plays down the stretch that don't show up in the stat sheet."
Taylor and Garcia are roommates. They can usually be found chatting about basketball at home. Taylor is quick to say that Andersson Garcia does a lot of things that the public doesn't see.
Different upbringing
Speaking of that, the 6-foot Taylor had no idea his roommate was doing his own personal shoe drive. Taylor would have donated if he knew, he insists. Garcia was clearly looking for bigger sizes for kids who might not be able to find them easily in the Dominican Republic.
"He did not grow up like a lot of us did," Taylor said. "Coming from a different country to the U.S.A, not knowing a lot of things, but just to come in with a smile on his face every day says a lot."
Even though García is usually doing the dirty work, grabbing rebounds, diving for loose balls and taking charges, he usually does it with a smile.
He loves taking opponents out of their comfort zone, which is why he finds playing defense so much fun.
"I feel like I have a lot of fun trying to get folks to do what they're not used to doing," he said. "To block out people to get a rebound, there are only a few people who take that small detail to deny rebounds. 
"That's fun for me. You try with all your effort to not let them get a rebound."
Respected leader
Off the court, Garcia has even become a team leader. He was assigned to room on the road with freshman Solomon Washington, the 6-foot-7 forward from New Orleans.
Washington, the 2022 Gatorada Player of the Year in Louisiana, credits Garcia with playing the big brother role to him this year. He's grateful Garcia has broken down almost everything for him during his first season of NCAA basketball.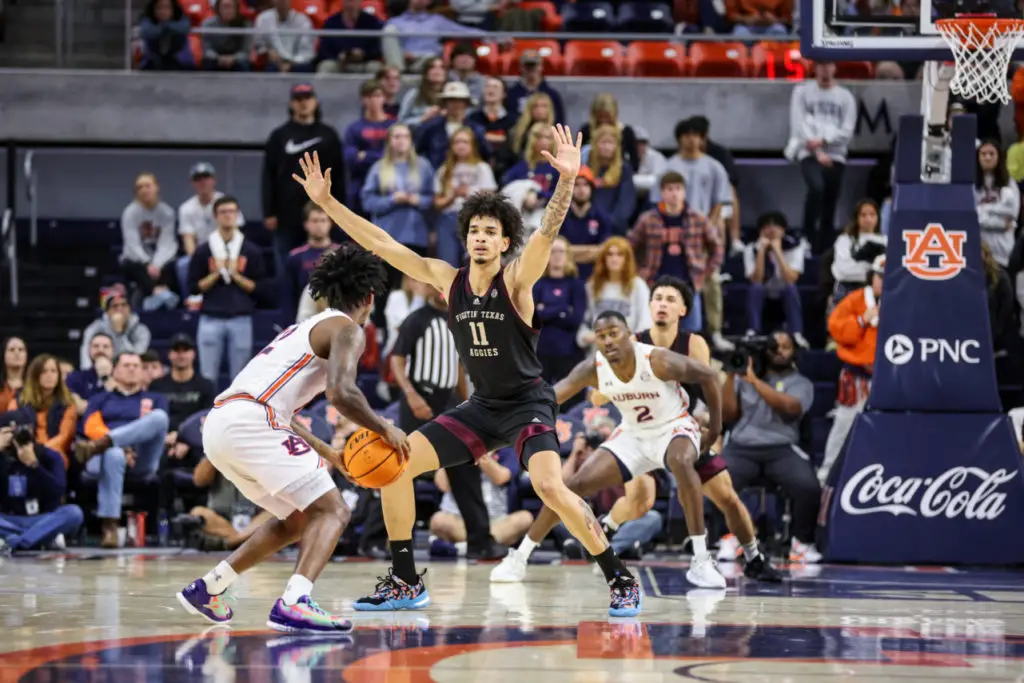 Washington has also noticed that Garcia puts a lot of people ahead of himself off the court. So he wasn't surprised to learn that Garcia had shipped off 20 pairs of shoes to the Dominican Republic without telling him.
The shoe drive, after all, is the type of thing a grateful kid like Garcia would do. Garcia hasn't forgotten where he came from or how he got here. 
He speaks English well now even though he prefers to speak in Spanish. Garcia loves to dance, and he's not afraid to show off his moves. The shoe drive, however, is one major example of Garcia's personality.
"Forget basketball," Coleman says. "He's helped tremendously for us to realize who we are as a person to live our day-to-day life with the fulfillment and joy that he lives his day with. It's just been a blessing to be around him."
Get the Our Esquina Email Newsletter
By submitting your email, you are agreeing to receive additional communications and exclusive content from Our Esquina. You can unsubscribe at any time.