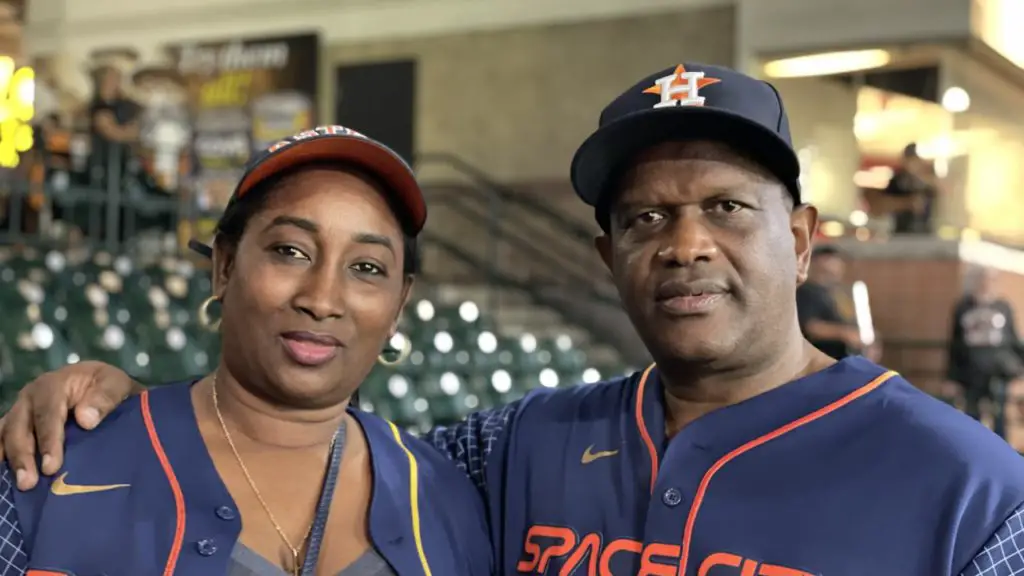 Yordan Alvarez reunited with parents in U.S.
Cuban slugger Yordan Alvarez's parents watch him in person in the majors for the first time
HOUSTON – Yordan Alvarez nervously stared into Section 122 at Minute Maid Park often in the top of the first inning Tuesday night. Like a young Little Leaguer, the Astros' All-Star slugger anxiously looked for his parents and younger brother.
The Cuban slugger had not played in front of his parents since the 2014-2015 season in Cuba. The extra half inning wait was excruciating as Alvarez's parents arrived after Justin Verlander threw the first pitch against the Twins.
The delay merely built the tension and excitement as Alvarez, 25, played in front of his parents in the major leagues for the first time in his career.
"I think that means everything," he said of having his parents in attendance. "Since I got to this country, I obviously arrived alone. I think I had to live with that. I knew I counted with their support even though they weren't here.
"But it's a moment that's more emotional because their arrival wasn't easy. It took a long time."
Yordan Alvarez more emotional than ever in the majors
The 2021 American League Championship Series Most Valuable Player has exuded a cool confidence since his debut in 2019.  He homered in his big league debut on June 6, 2019, and then nonchalantly explained that he wasn't surprised about his success. 
When asked often if he was surprised by his success throughout his 2019 Rookie of the Year season, he reiterated often that he was not. He expected greatness, and that's what he delivered. 
On Tuesday, however, he was overcome with nerves as he strolled to the plate in the bottom of the first inning. It was his first at-bat in the majors with his parents in attendance.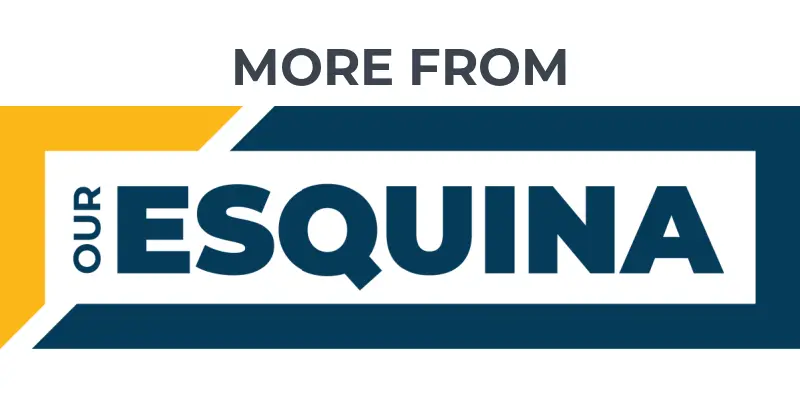 Carlos Correa honors young Uvalde survivor
Houston Soccer scene mourns Jamey Rootes
Willson Contreras inspires MLB's top elite prospects
2021, the Year of the Cuban in Sports
It was the most nervous he ever felt in the major leagues, he declared after the Astros' 4-2 victory. More nervous than the World Series?
"A hundred percent," he said. "That first at-bat I felt like I hadn't felt playing baseball here."
Alvarez, 25, was 17 and playing in his native Cuba the last time his mother Marilyn Cardogan Reyes and father Agustin Eduardo Alvarez Salazar attended one of his baseball games.
Waiting in the Dominican Republic
The entire family defected from Cuba together in 2016 in hopes of establishing residency in Haiti. They eventually settled in the Dominican Republic. Yordan signed as an international free agent in June 2016 with the Los Angeles Dodgers. They traded him to the Astros before he played a game in the Dodgers' farm system.
Yordan spent his first pro season in the D.R. summer league. He then moved to the United States for Class A in 2017. His parents stayed behind and watched his ascension toward stardom from afar.
"We left (Cuba) together," the elder Alvarez said. "We were together. But then when he signed and came here, we separated again. Imagine, that's one of the worst things one has gone through in life.
"But we've known how to remain strong with a lot of faith to support him from afar. And here we are, thank God, with him."
Cardogan could hardly control her emotions Tuesday. She cried during his first at-bat and throughout much of the game.
'Very excited'
"I was very excited, happy, proud to see him," she said. "It had been a long time since we'd seen him play. Just imagine."
Agustin Alvarez didn't cry as much. He was also overcome with emotion, though.
"It's one of the best things that has happened to me in my life," Agustin Alvarez said after the game. "To be able to see him and enjoy watching him in person after such a long time and at the highest level of baseball, we were anxious for this moment. Thank God we've accomplished it."
Yordan Alvarez had tried to get his parents visas to visit him in the United States for several years, he said. He visited his parents in the Dominican Republic twice since he began playing at Class A Quad Cities in 2017.
Neither of those visits was longer than two days, though. The last one was at the start of this year. Yordan Alvarez has talked to his family via phone almost daily since he left the Dominican Republic.
Yordan Alvarez grateful for Jim Crane's assistance
That's not quite as fulfilling as talking in person. Alvarez's parents and 14-year-old brother Yonder Alvarez Cadogan arrived in Houston last Thursday while the Astros were out of town. 
Yordan thanked Astros owner Jim Crane for fulfilling his promise to help get Alvarez's family to the United States.
"It gave me a bit of calm knowing that somebody like (Crane) was interested in helping me," Alvarez said. "I think that was a time ago, but obviously there was a lot of paperwork and things like that.
"He introduced me to my lawyer Carlos Rosas, and finally they were able to complete the paperwork. Thank God they are here."
Get the Our Esquina Email Newsletter
By submitting your email, you are agreeing to receive additional communications and exclusive content from Our Esquina. You can unsubscribe at any time.