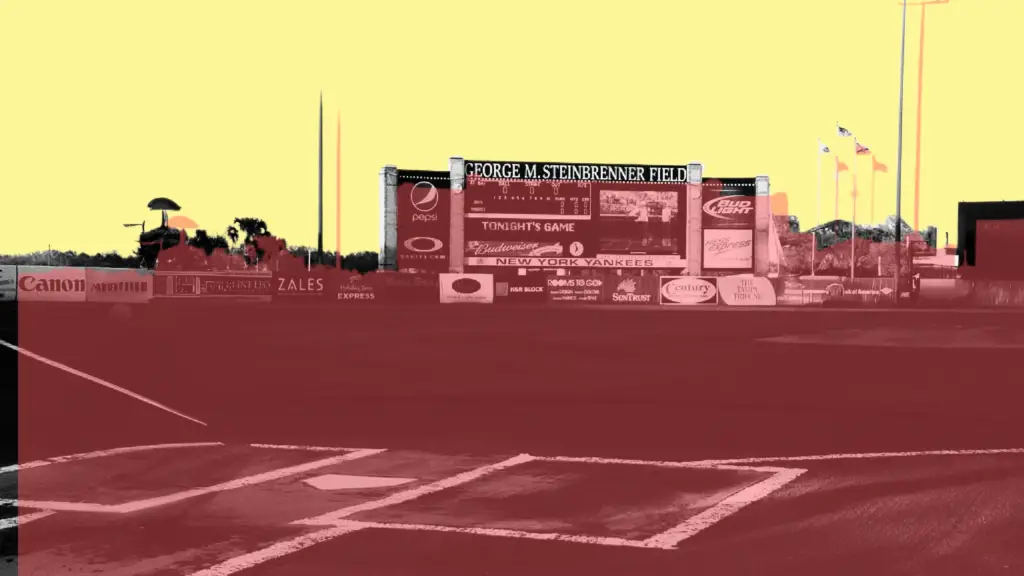 MLB lockout continues to sabotage baseball
MLB lockout officially delays spring training
Today should have been full of optimism in Florida and Arizona, where pitchers and catchers were scheduled to start working out. If not for the MLB lockout, we would be talking about legendary St. Louis Cardinals battery Yadier Molina and Adam Wainwright beginning their last spring training camps.
Not far from the Cardinals' home base in Jupiter, Fla., we should be checking in on former American League Cy Young Award and MVP winner Justin Verlander with the Astros in West Palm Beach.
Surely, Astros manager Dusty Baker would have been good for at least one story about Hank Aaron or Tommy Lasorda. We should be scanning the six pack of mounds. Surely, we'd be raving about some Class AA pitcher flirting with 100 mph already. The MLB lockout still has baseball and its loyal fans in the dark, though.
Usually on the day pitchers and catchers were scheduled to begin working out, we'd scan the roster of non-roster invitees and see which kid drew the largest jersey number. A No. 77 perhaps? Speaking of 77, it has been 77 days since commissioner Rob Manfred, on behalf of the 30 ownership groups, locked out the players. 
Lots of holidays, little progress
Most Americans had either barely put up their Christmas trees or hadn't even put them up when MLB locked out the players shortly after midnight on Dec. 2. Yet, we've already celebrated Christmas, New Year's and Valentine's Day since MLB ridded its websites of stories and images of 40-man roster players.
That was a week after Thanksgiving. Think about it. Spring training is officially behind schedule, and there's no reason to believe the MLB lockout will end anytime soon. Baseball continues to sabotage itself.
MLB and the MLB Players' Association won't get much sympathy from fans. For the most part, fans see this as a fight between millionaires and billionaires. That is a myopic view, at best.
This much is certain, the sides are far apart. At the pace of these negotiations, if you can call them that, don't be surprised if MLB is still in a lockout on Memorial Day.
That might be a stretch, but not by much. MLB's latest offer won't get the players back anytime soon, as Jay Jaffe explained on FanGraphs.
Manfred and the owners own this one. They're the ones who locked out the players, ending 26 years of labor peace in baseball. The last stoppage prompted former commissioner Bud Selig to cancel the 1994 World Series.
Baseball needed its fraudulent steroid-induced home run chase of 1998 with Sammy Sosa and Mark McGwire to get fans interested again. History and fans have judged that home run chase and the subsequent steroid era harshly.
MLB lockout robs baseball of exposure
Baseball has plenty of marketable superstars. Fans want to see young stars such as Fernando Tatis Jr., Vladimir Guerrero Jr., Juan Soto, Shohei Otani and Ronald Acuña Jr.
They are eager to see where Carlos Correa, Freddie Freeman and Kris Bryant sign? They also want to pay tribute to club icons such as Molina and Wainwright. How will new, young Cardinals manager Oliver Marmol do in his rookie season in St. Louis? 
How long will it take Baker to secure the 13 victories he needs for his 2,000th managerial victory? Will it happen in April or June? 
This is what fans care about. Yet, on a day traditionally full of optimism in baseball, there is nothing but dismay and uncertainty. MLB strikes itself out, and nobody is surprised. How long until indifference sets in while fans begin to focus on the NFL draft?
Baseball fans deserve better.

Get the Our Esquina Email Newsletter
By submitting your email, you are agreeing to receive additional communications and exclusive content from Our Esquina. You can unsubscribe at any time.