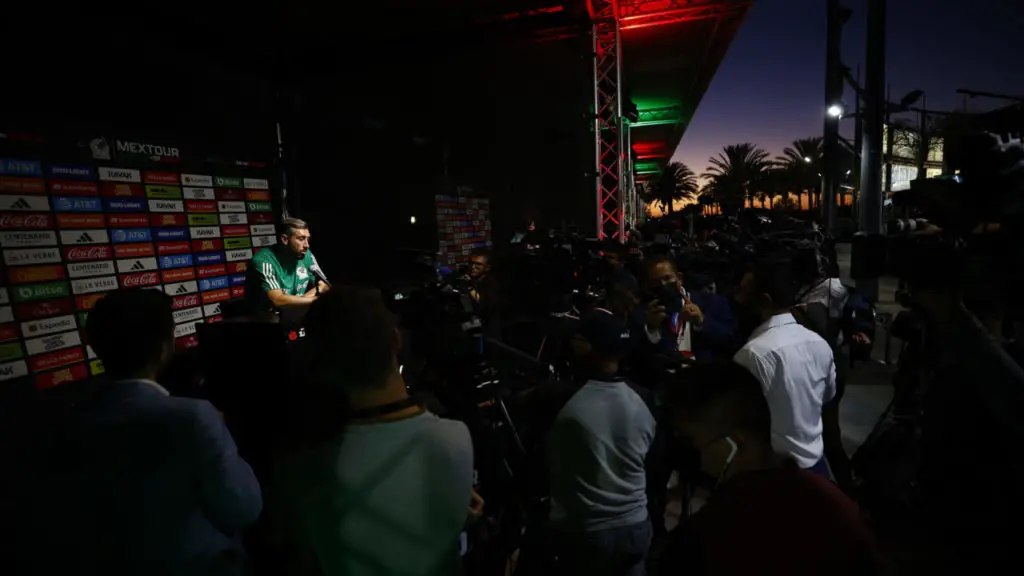 Mexican national team remains America's Team
More than 200 attend pre-World Cup media day in Los Angeles area.
The Mexican national soccer team proved why it's America's Team again Tuesday night. No soccer team in the United States can draw the type of attention the Mexican national team drew for its pre-World Cup media day.
The media showing would have been impressive in Mexico City or Tijuana, Guadalajara or Monterrey. But it was even more impressive in one of Los Angeles' suburbs.
There were more than 200 American and international journalists on hand in Carson, Calif. It was the type of media day surpassed in major American sports only by the Super Bowl, NBA Finals and World Series. 
The U.S. national team would love that type of coverage for its World Cup media day.  Even the U.S. women's national team, the world's premier women's team, would envy such coverage.
"Media Day had a very festive feel, in a setting that was truly beautiful courtesy of a perfect Southern California sunset," said Gabriel Gabor, the MexTour media officer. "It's not common for top national teams to have all roster players available to the media at one time – 31 players in all plus the Manager Tata Martino.
'America's Team'
"Journalists that approached me were very thankful for the opportunity to secure an incredible amount of content in a great setting."
It's no surprise that El Tri has a large following in the U.S. It has long been considered America's Team, after all.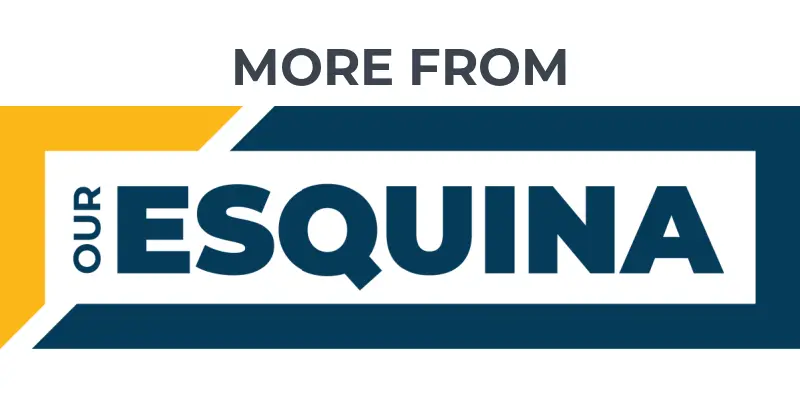 NASCAR's Daniel Suarez brings Mariachi to Texas
MLB Playoffs Picture: White Sox enter hunt
El Tri jersey honors Mexico's indigenous roots
Tata Martino: Mexico level declined in World Cup qualifying
Still, what Soccer United Marketing and the Mexican Soccer Federation pulled off on foreign soil was impressive. It was a reminder that El Tri is still the soccer king at the box office and with the media in America. 
Canada may have finished atop the CONCACAF World Cup qualifying table. Any impartial observer would concede that even the U.S. national team looked more impressive than their Mexican rivals during qualifying for Qatar 2022. 
Nonetheless, the Mexican national team's media day in Carson was something that can only happen in the United States with Mexico. Can you imagine Brazil going to rival Argentina to hold a media day? Or vice versa?
Can you imagine the German national team holding a popular media day in France? That would never happen. It would be considered unfathomable and disrespectful.
"I'm not familiar with any other circumstance where a national team has hosted a Media Day in another country and garnered this type of attention," Gabor said. "It speaks to Mexico's popularity in North America."
Mexican national team at home
The Mexican national team's pre-World Cup media seemed perfectly appropriate. After all, El Tri is the only national team in the world that can routinely sell out the biggest NFL stadiums in America.
Whether it's the Cowboys' AT&T Stadium, the Rose Bowl in Pasadena, NRG in Houston, MetLife Stadium in East Rutherford, N.J. or Mercedes-Benz Stadium in Atlanta, only one national soccer team can sell out those stadiums.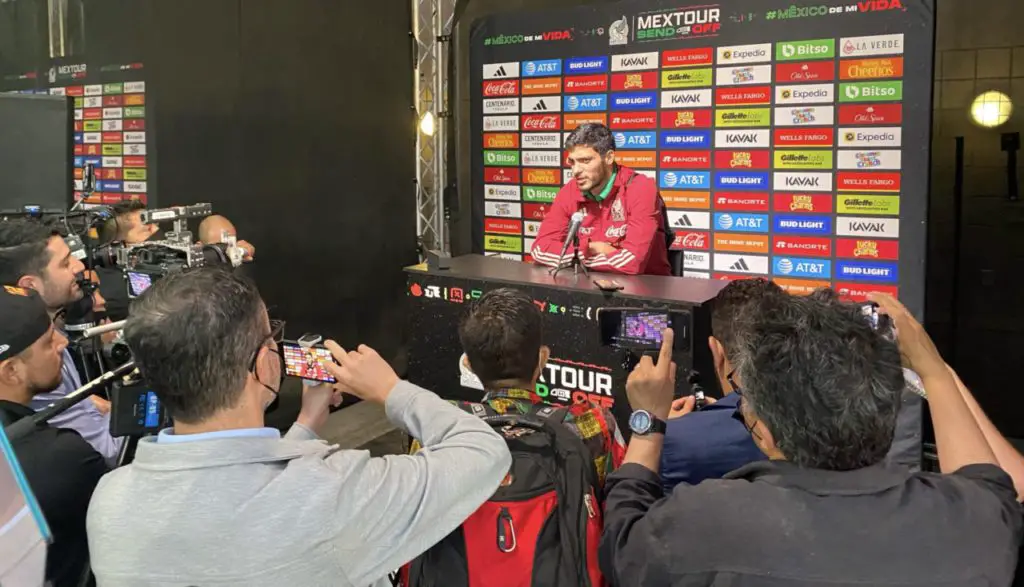 Mexico made head coach Gerardo "Tata Martino" and the entire 31-player roster available to the media. The Spanish interviews were interpreted in Arabic, English and Polish, which are the languages used by the teams Mexico will face in Qatar during the group stage.
El Tri was drawn into Group C of the 2022 World Cup with superpower Argentina, Saudi Arabia and Poland. Leo Messi's Argentina is obviously the favorite to win that group.
Large group effort
All the interviews were available via Zoom for media and fans to watch internationally. Martino even broke some news by saying Javier "El Chicharito" Hernandez won't go to Qatar.
Some would say that the U.S. has surpassed Mexico on the pitch. Their three recent matches against each other would validate that point.
Yet, the U.S. national soccer team still doesn't get the media coverage it deserves in its own country. Perhaps that will change leading up to the 2026 World Cup that will be held in the United States, Mexico and Canada. 
On Tuesday, however, the soccer world was reminded that El Tri remains America's Team. Equally important, more than 100 staff and volunteers helped make the media event possible.
"General planning started almost a year ago, but became more focused as soon as the team qualified for the World Cup," Gabor said. "It took more than 100 staff and volunteers to pull off a global event like this at a high level."
Get the Our Esquina Email Newsletter
By submitting your email, you are agreeing to receive additional communications and exclusive content from Our Esquina. You can unsubscribe at any time.