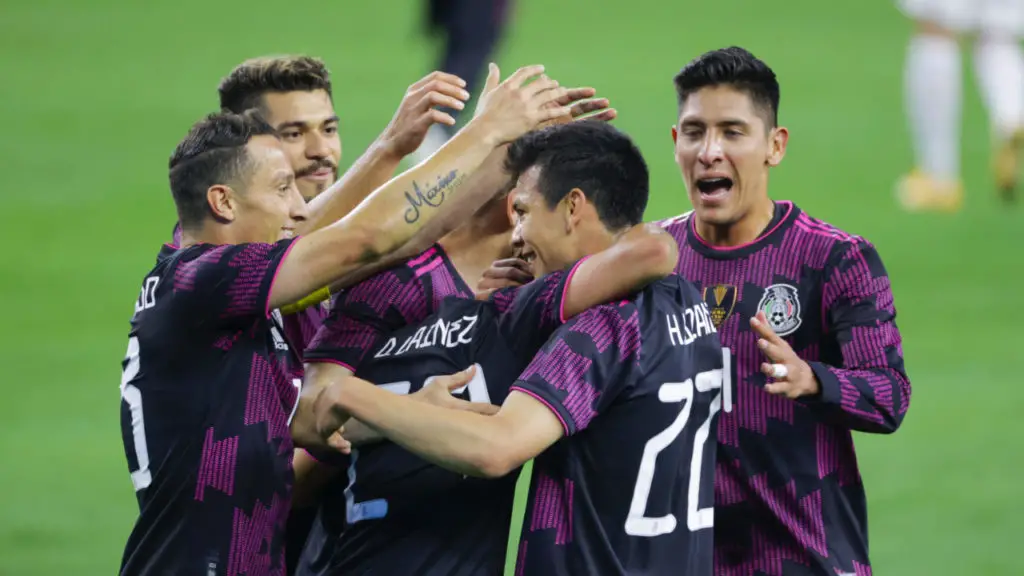 Tata Martino: Mexico level declined in World Cup qualifying
Mexico set for MexTour in the U.S.
Mexico national team coach Gerardo "Tata" Martino agrees that El Tri's level of play wasn't very good during World Cup qualifying. He realizes expectations cannot be high at the World Cup in Qatar if El Tri plays as they did during qualifying. 
Mexico played so poorly during the octagonal round of qualifying, many Mexican media and fans called for Martino's job. On Tuesday, Martino said El Tri stumbled under the weight of qualifying for the 2022 World Cup.
Martino survived qualifying with his job. He even got another vote of confidence Tuesday in Dallas from Mexican Soccer Federation president Yon De Luisa. But he knows Mexico cannot have high hopes for success in Qatar if they don't regain the form they showed during his first year in charge in 2019.
"I think we had a good qualifying performance in terms of points," he said. "But we declined tremendously in our level of play. And this summer is a good moment to start to recover that feeling above all that have had us in a good level in other stages of qualifying."
Martino made his comments after Mexico announced the four sites for its upcoming MexTour in the United States.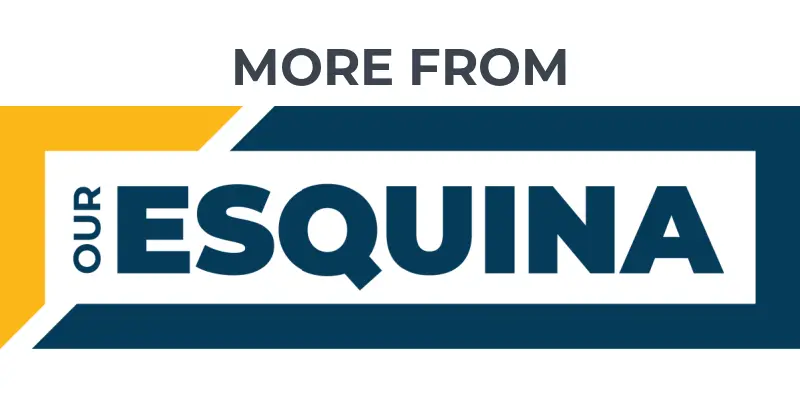 Mexico, Messi's Argentina land in same World Cup group
Houston Dynamo FC land Mexico's Hector Herrera
Chicharito scores brace, reminds Mexico he's ready
Mexico will face Guatemala on April 27 at Camping World Stadium. Martino will call up mostly younger prospects and players from the domestic Liga MX for that game. He will ask England's Arsenal for permission to call up Mexican-Canadian prodigy Marcelo Flores for that friendly. 
MexTour begins at AT&T Stadium
Mexico's biggest tests for this summer were announced Tuesday during a press conference in Dallas. As part of its partnership with Soccer United Marketing, the 18th MexTour will kick off on May 28 against Nigeria at the Dallas Cowboys' AT&T Stadium in Arlington, Texas.
Mexico will face Uruguay on June 2 at State Farm Stadium in Glendale, Arizona. They'll meet Ecuador three days later at Chicago's Soldier Field. El Tri will return to the U.S. on Aug. 31 to play Paraguay in Atlanta's Mercedes-Benz Stadium.
Martino and De Luisa are looking to play at least one game in Europe during the September FIFA window.
"In respect to what we will look forward to, (it's) to recover the level we had in the first years of this process," Martino said. "It's clear to be together and not have the pressure of results, as you have in World Cup qualifying.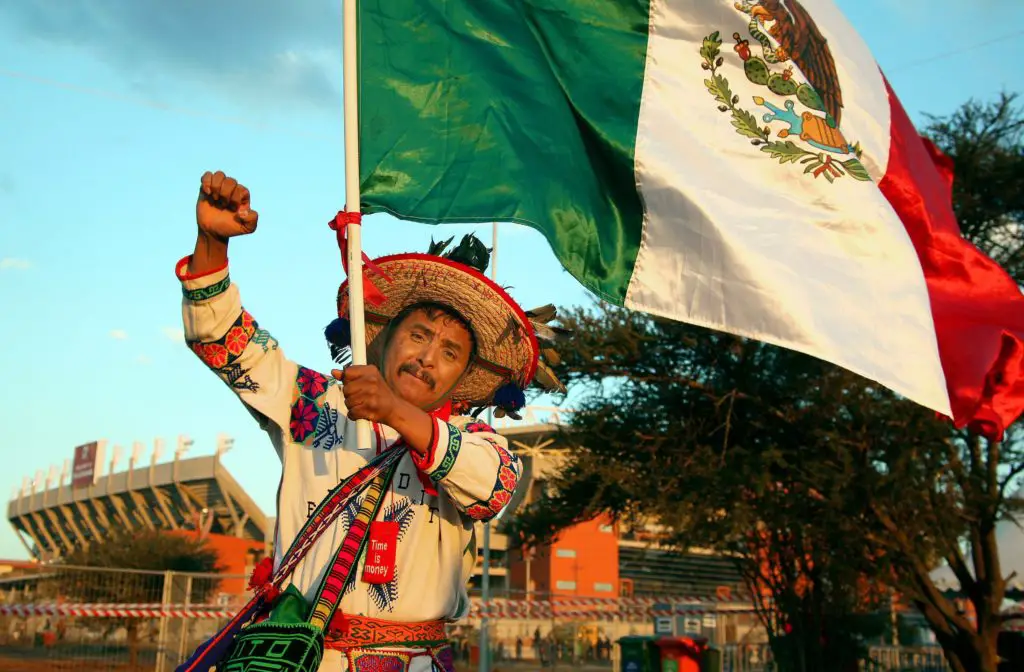 "It's important to play well. We couldn't play well, but we did get the results. Taking away that pressure we might be able to play with more comfort and make corrections during the march (to the World Cup). We have a lot of games."
El Tri actually finished tied in points with Canada atop the CONCACAF qualifying standings. Both countries had 28 points. The Canadians finished "first" based on the positive goal differential, 16-9.
The U.S., which dominated Mexico 2-0 in Cincinnati and tied El Tri at Azteca Stadium, finished third with 25 points. The U.S. also beat Mexico in the Gold Cup and Nation League finals. Mexico was put in Group C with Argentina, Poland and Saudi Arabia for the World Cup, which kicks off in late November.
El Tri looked dominant under Martino before the U.S. started its four-game unbeaten streak against Mexico in the Nations League final in June. 
Martino's job safe with Mexico
Some wondered if De Luisa would fire Martino after the qualifiers ended earlier this month. His job appears safe, though. De Luisa invoked the national team program's motto of "Todos Juntos" (All Together) when declaring his support for Martino.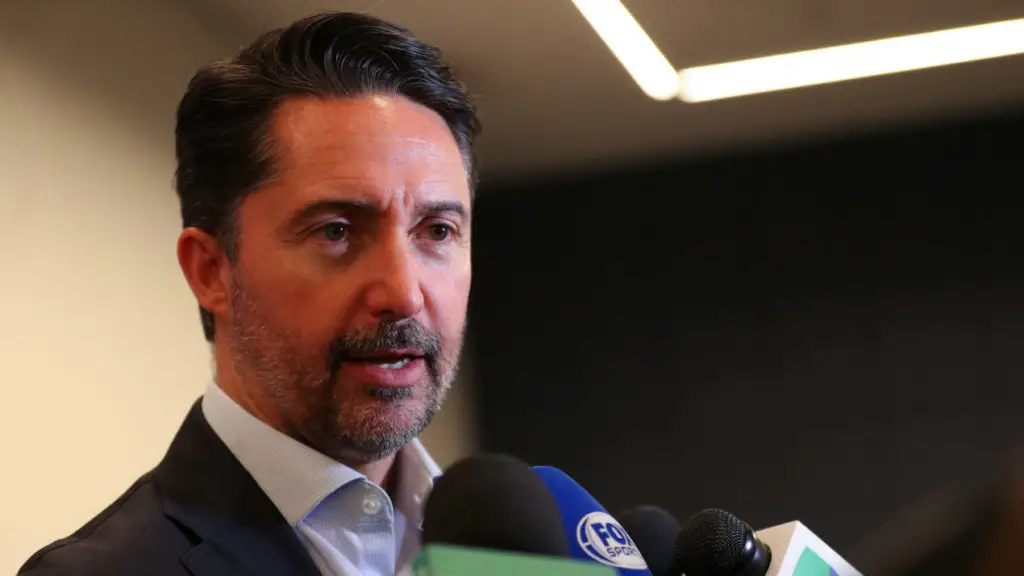 "So I've said it many times, we're happy with Tata and the rest of his coaching staff," De Luisa said. "That's how we're going toward Qatar 2022."
With all that said, Martino knows El Tri must play better. He and Mexican fans can agree on that point.
Featured photo by Erich Schlegel, USA TODAY Sports.
Get the Our Esquina Email Newsletter
By submitting your email, you are agreeing to receive additional communications and exclusive content from Our Esquina. You can unsubscribe at any time.