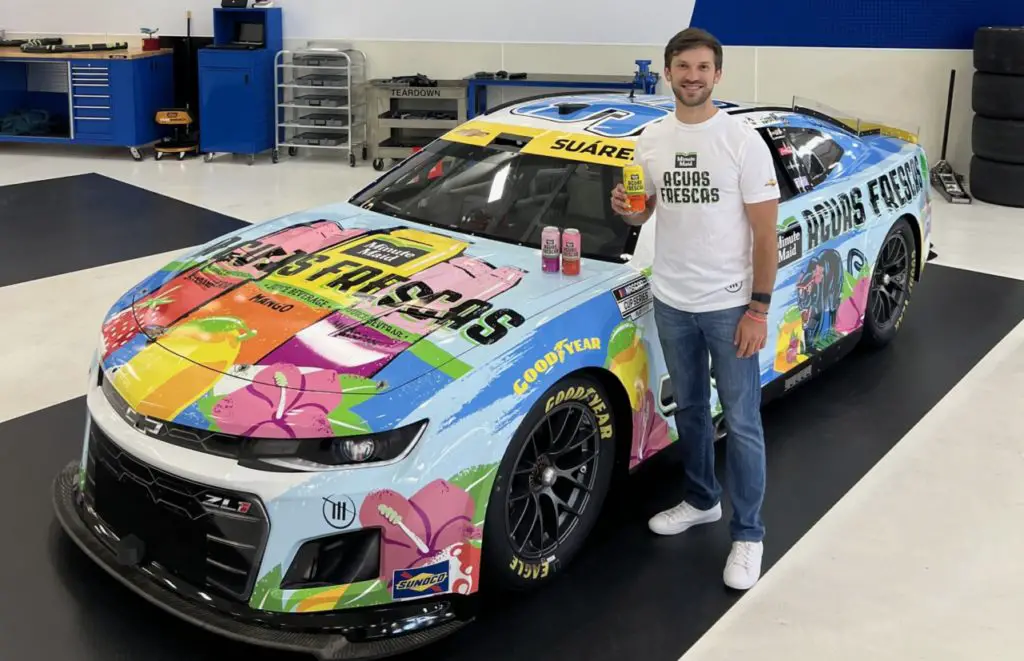 NASCAR's Daniel Suarez brings Mariachi to Texas
Daniel Suarez will celebrate Hispanic Heritage Month with special Aguas Frescas wrap on racing car
NASCAR's Daniel Suarez will take Mariachi and Aguas Frescas to Fort Worth. The first Mexican to win a NASCAR Car Series race will celebrate Hispanic Heritage in style this weekend at the Texas Motor Speedway.
Suarez will debut a Minute Maid Aguas Frescas wrap on his car this weekend. He has also invited about 200 members of the Dallas-Fort Worth Latino community for a special Daniel's Amigos program reception.
In Honor of Hispanic Heritage Month, the native of Monterrey will spend race morning with his fans at the 2022 Autotrader EchoPark Automotive 500. There will be Mexican food, a Mariachi band, a deejay and prize giveaways for the "Daniel's Amigos" reception.
"Daniel's Amigos' will then watch the race from the Texas Motor Speedway grandstands. Suarez started the "Daniel's Amigos" program in 2019. The special fan ground finally celebrated a victory with him last June at Sonoma (Calif.) Raceway.
On that historic Sunday afternoon, Suarez invited his supporters' group to victory lane to celebrate his first Cup Series victory. Suarez is currently the only Mexican in the Cup Series. 
Daniel Suarez plans party for 'Amigos'
"We had so much fun celebrating with the Amigos in victory lane at Sonoma that we really want to do it again," Suarez said.  "This is my way to give back for all the support over the years. We want to make the Amigos feel at home at a NASCAR race. And when they feel at home, I feel at home."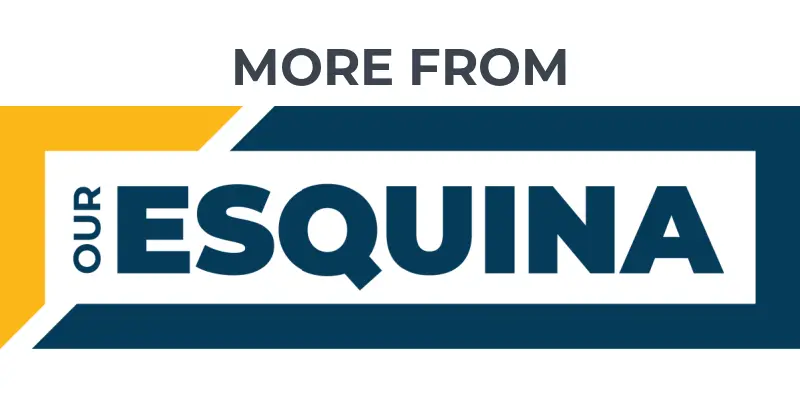 MLB Playoffs Picture: White Sox enter hunt
Mexico's Jesus Gomez helps stun Arizona State
Retire No. 21 for Roberto Clemente
Suarez, who is sponsored by Coca Cola, is tied for 10th with Alex Bowman in the NASCAR Cup Series standings. He already has a career high six top 5 finishes.
Suarez has traditionally honored his Mexican roots during Hispanic Heritage Month with a special themed paint job on his Chevrolet Camaro No. 99.
Suarez has traditionally honored his Mexican roots during Hispanic Heritage Month with a special themed paint job on his Chevrolet Camaro 99.
Aguas Frescas wrap
Aguas Frescas are traditional drinks found throughout Mexico. They're usually fruit flavored, but they are also made from rice and hibiscus. Minute Maid, which is owned by Coca Cola, introduced Aguas Frescas brands with hibiscus, mango and strawberry flavors.
"As the only Mexican driver in the NASCAR Cup Series, I feel honored to represent Latinos every time I get in my car," Suarez said. "I know that I can make an impact in our Latino community and I am thankful that I can honor Latinos with the design of my car. 
"I have been fortunate to partner with Coca-Cola Racing to honor my Mexican roots the last few years during Hispanic Heritage Month. This year, we thought it was a great opportunity to do something new and make some history. It's the first time Minute Maid Aguas Frescas is on a racecar, and I think that's pretty cool and something I am happy to be part of." 
Get the Our Esquina Email Newsletter
By submitting your email, you are agreeing to receive additional communications and exclusive content from Our Esquina. You can unsubscribe at any time.