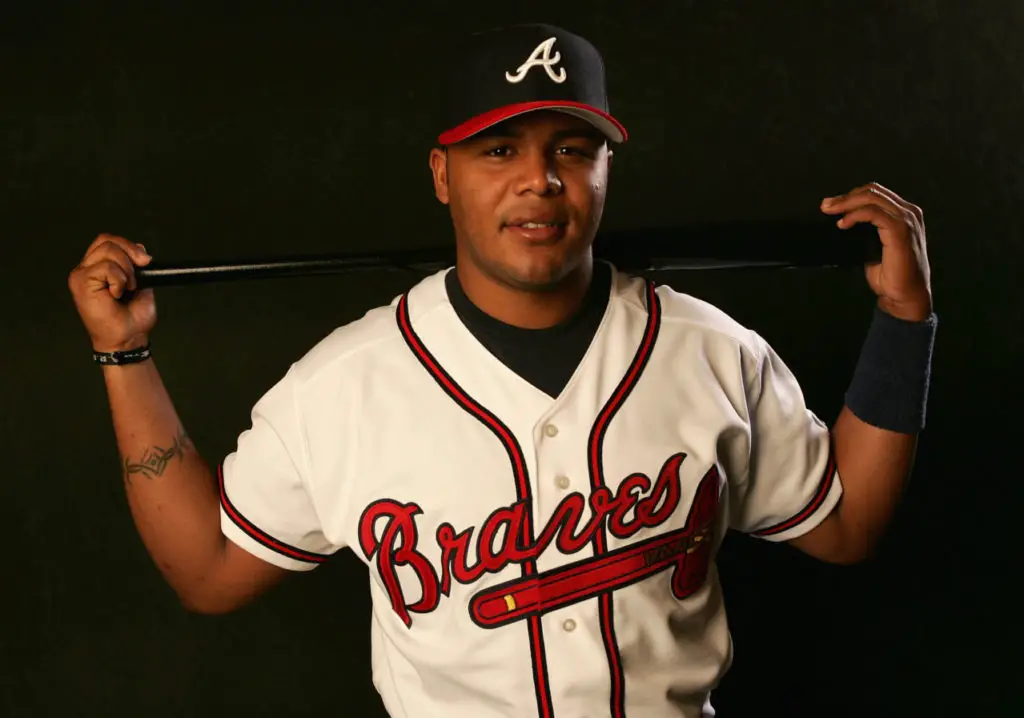 Andruw Jones trends toward Hall of Fame
Andruw Jones has a strong Hall of Fame resume
ATLANTA – As a child, Andruw Jones didn't necessarily dream of playing in the major leagues or landing a place among the immortals in Cooperstown, N.Y. One of the greatest defensive center fielders in history merely wanted to play on a televised broadcast.
Jones has loved playing baseball since his father Henry Andres first put a bat in his hands when he was a child. He played it more than he watched it, though, growing up in Curacao.
While visiting his beloved Dutch Caribbean island for the first time since the pandemic began, Andruw Jones reminisced about his road to the majors. The World Series and Venezuelan winter league games were the only baseball games televised on local television in Curacao during Jones' childhood.
He shared his aspirations often with his mother Carmen Montero Jones, a native of Venezuela.
Primetime dreams
"Since I was a little kid I dreamed of playing baseball," Jones said via phone from Curacao. "We could only watch the World Series on TV. I was a big Oakland A's fan. I would watch the World Series and Venezuelan winter league .
"That's how I started.  And I told my mom, 'I want to play baseball on TV. I want to play baseball on TV.' I never knew where, but I knew I wanted to play baseball on TV. The older I got, I learned. You forget about some of the dreams, but you always have them."
Andruw Jones is now 45 years old heading into his 10th year of retirement after a brilliant 17-year big league career. He's the greatest big leaguer to come out of Curacao. He was on a youth All-Star team as a 13-year-old when he first caught a big league scout's attention.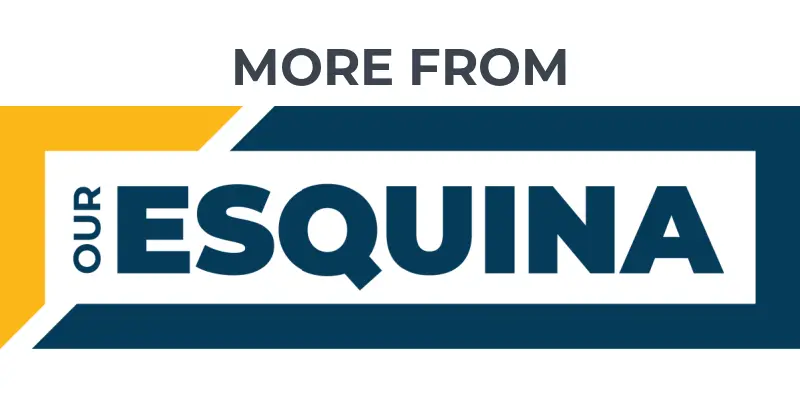 Carlos Beltran belongs in the Hall of Fame
Xander Zayas delivers another dominant victory
David Amador shows Mexican Americans can ball
Jones wasn't in the starting lineup that day, but he homered in his first at-bat off the bench. Three years later, the Braves signed him. By 19 years old, he was in the majors debuting for the loaded Braves on Aug. 15, 1996.
The 10-time Gold Glove winner was the best defensive center fielder in the National League for the first 12 years of his career.
Jones is one of several players who have had their Hall support stifled during the crowded steroid-era ballots. The backlog cleared tremendously after Barry Bonds, Roger Clemens, Sammy Sosa and Curt Schilling fell off the Baseball Writers Association of America ballot in the 2022 election.
Crowded ballot no longer an obstacle
Andruw Jones is likely to see his support grow on the 2023 ballot. Players need votes from 75 percent of the voters to be elected into the Baseball Hall of Fame. 
They must receive at least 5 percent to remain on the ballot. Jones received votes from 7.3 percent of the voters in his first year of eligibility. His support grew to 7.5 the next year and then 19.4 percent in 2020. Jones made another dramatic jump in 2021 to 33.9. Then he got 41.4 percent in his fifth year on the ballot.
Jones was so brilliant defensively, it's easy to forget his offensive production when considering his case. He hit 434 home runs in his career. He also posted a 62.7 bWAR while hitting .254 with a .337 on-base percentage and .486 slugging percentage. 
Andruw Jones led the NL with 51 home runs and 128 RBIs in 2005, finishing second in the NL MVP race. He earned 13 first-place MVP votes that year while finishing behind Albert Pujols, who got 18 first-place votes.
"It's an honor for me to be on the ballot for this, my (sixth) year," he said. "All the hard work that you do and the dedication to play this game, the love you have, we all play this game to win championships, to be a winner.
"I don't think I ever won a World Series, but we got close multiple times. Those are things that I look at when I look at my career, how I helped my team win."
Jones felt Cooperstown magic already 
Jones was a key part of the Braves' NL powerhouse in the 1990s and 2000s. Four of the pillars of that Braves team have already been inducted into the Hall of Fame – Greg Maddux, Tom Glavine, John Smoltz and Chipper Jones. General manager John Schuerholz and manager Bobby Cox also have been inducted.
He made his first trip to Cooperstown, N.Y., for induction weekend in July 2018 when Chipper Jones was inducted. Jones returned in 2021 when Derek Jeter was inducted.
He was in awe in 2018 when he first walked into the Otesaga Resort, where the Hall of Famers stay during induction weekend. Andruw Jones was humbled walking into the terrace and seeing some of baseball's all-time greats having dinner with their families while others were at the bar reminiscing. 
"It was just amazing," he said. "Seeing everybody that you played against, that you saw playing growing up, it was amazing. Even the Hall of Famers who died, the legacies still live by just people talking about them. It was amazing."
Get the Our Esquina Email Newsletter
By submitting your email, you are agreeing to receive additional communications and exclusive content from Our Esquina. You can unsubscribe at any time.