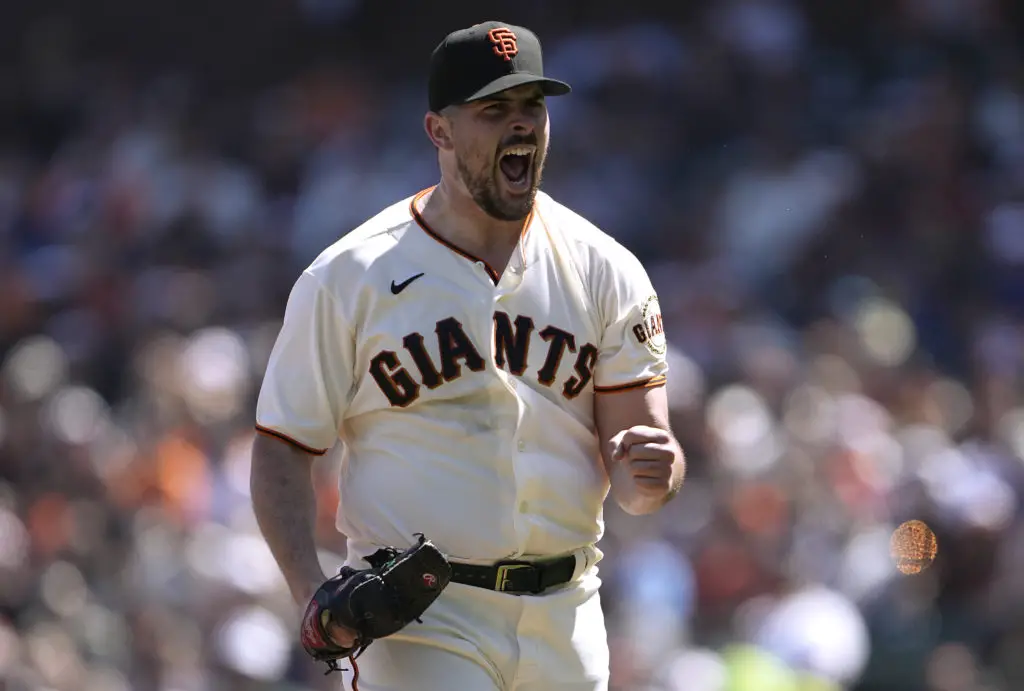 Rodón is key to ending Yankees title drought
Carlos Rodón's resume against the Astros should play a factor.
The New York Yankees averted a disaster last week when they agreed to re-sign Aaron Judge for nine years, $360 million. They still haven't done enough to get past their toughest AL opponent, the Houston Astros.
The Judge deal merely brought the organization back to square one. This is virtually the same team that was swept by the Astros in the American League Championship Series. The Yankees have been eliminated by the Astros in the playoffs for three times since 2017.
Also, across town, Steve Cohen promised to win a World Series within his first five years as owner of the New York Mets. As a result, he is blowing past the luxury tax threshold. 
As of this writing, the New York Mets are on pace to have a payroll over $300 million.
Meanwhile, all the Yankees have done is re-sign Judge and Anthony Rizzo (two years, $40 million), and sign free agent relief pitcher Tommy Kahnle (two years, $11.4 million).
These moves will not help the team win its first World Series in over a decade, let alone reach its stated goal of winning "championships, not a championship."
It's Time to Spend
What the Yankees need to do is take a page out of the 2009 team. That means identifying areas of weakness within the roster and addressing those needs by acquiring the best available pieces in free agency, money be damned.
This is the fourth most valuable sports team in the world, not including the YES Network, which is worth over $4 billion. Yet, they are expected to field a payroll of $250 million in 2023.
By comparison, the Mets are worth $2.65 billion and expected to have an estimated payroll of $336 million.
There's no excuse for the Yankees to clutch their purses when they're in the midst of their second longest championship drought in a century. They are the richest team in MLB, and it's not even close.
It's too late for the team to rebuild. Signing Judge was a sign that the organization continues to be "all in."
If they want to avoid the longest World Series drought in franchise history, they simply have to spend more.
An Ace the Yankees Can Believe In
After losing Jameson Taillon to the Cubs, the Yankees need a top-flight starting pitcher. While there are decent options for the team to explore, the one difference-maker left on the board is Carlos Rodón.
Rodón led MLB with a 2.25 FIP and a 12 SO9 last season. His 6.8 fWAR was the highest among free agent starting pitchers and second in baseball.
With an exaggerated pitchers' market — Justin Verlander signed a two-year deal with the Mets worth $86.66 million, and Jacob deGrom signed a five-year deal with the Rangers for $185 million — Rodón's camp sees an opportunity to cash in. They also want a longterm contract of at least seven years.
Who can blame him?
The two-time All-Star has pitched consecutive healthy seasons and is significantly younger than Verlander (39) and deGrom (34). What's more, he wants to be a Yankee and seems to despise the Astros.
An Antidote for Houston
After MLB imposed new rules against pitchers using foreign substances last season, Rodón was vocal about what he considered unfair double-standards.
"You're giving out 10-game suspensions for cheating, but you give the Astros no suspensions at all," he said in a televised interview last season.
That animosity has carried itself onto the field and against Houston for the left handed pitcher. In 46.1 career innings pitched against the Astros, Rodón has a 1.55 ERA.
What will it take for the Yankees to seal the deal with the 30-year-old Cuban American? Seven years, $210 million might be enough.
It also might be what it takes for New York to finally get past Houston.
Get the Our Esquina Email Newsletter
By submitting your email, you are agreeing to receive additional communications and exclusive content from Our Esquina. You can unsubscribe at any time.