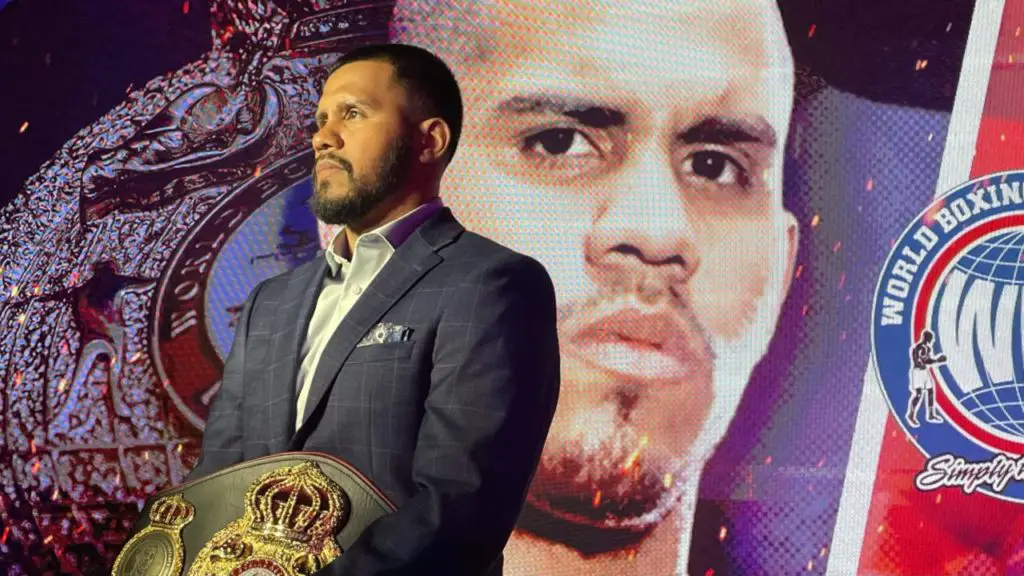 Juan Diaz grateful for devotion to education
Juan Diaz receives WBA Centennial Champion belt for work inside, outside the ring
HOUSTON – Juan Diaz could have focused on his world championship titles Monday. Yet, as he received a Centennial Champion belt from the World Boxing Association, the Baby Bull preferred to show gratitude. He honored those who insisted that he focus on education.
Almost 20 years ago, Diaz was ready to quit the University of Houston-Downtown. Although he was only 19, he had already been a professional boxer for more than two years. The money was good for a Mexican American kid who grew up in modest circumstances in Houston.
His parents had bigger dreams for him beyond the boxing ring. Juan "Baby Bull" Diaz was summoned into an office at the renowned Savannah Gym on the southwest side of Houston. His trainers Willie and Clara Savannah were in the office. His parents Fidencio and Olivia joined them as well for the meeting.
They gave him two options, and leaving school wasn't one of them.
"Both my parents and Mr. and Mrs. Savannah, they said, 'Look, either you quit boxing now or you keep boxing now and stay in school, but you cannot quit school,'" Diaz said.
Quitting school not an option for Juan Diaz
As was chronicled often during his championship career, Diaz kept studying and boxing. He graduated from the University of Houston-Downtown with a bachelor's degree in political science. Diaz was even accepted to the University of Massachusetts' Dartmouth Law School.
He deferred his acceptance to law school for a year before ultimately remaining in Houston to run the JD Express Trucking company he co-owns with his younger brother Jose.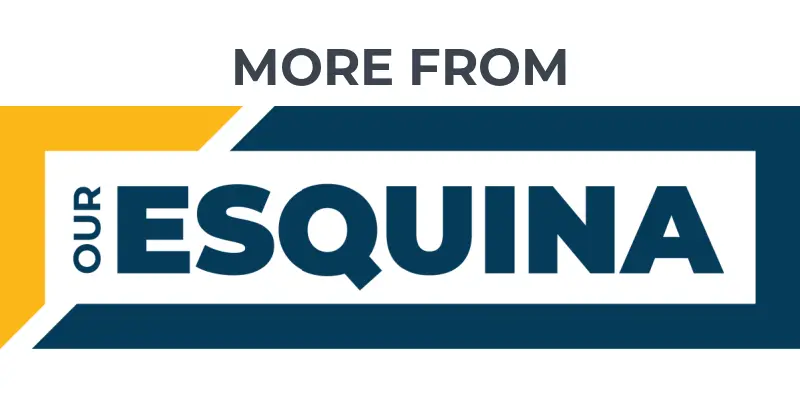 MLB Power Rankings: The Bronx is Burning
Giovanni Marquez shows power, composure
Padres star Fernando Tatis Jr. suspended 80 games
Diaz paid tribute to the Savannahs after he was presented with the Centennial Champion belt by World Boxing Association president Gilberto Jesus Mendoza. 
"This is part of a campaign in which we're honoring the most important champions in our history," Mendoza said.
Honored by County Commissioner Garcia
Harris County Commissioner Adrian Garcia also presented Diaz with a proclamation Monday. Garcia noted that Diaz, 38, has contributed to Houston and Harris County far beyond his exploits in the ring.
As Garcia noted, Diaz is a respected businessman. He also runs his own boxing gym. Moreover, he has worked with the League of Women Voters and served as a voter registrar in Harris County.
Diaz was born in Houston, but he spent the early part of his life in Guerrero, Mexico. He began boxing at eight years old at the Savannah Gym, compiling a stellar 105-5 record with four amateur world championships and 13 national gold medals.
Diaz, who holds dual citizenship, hoped to box for Mexico at the Sydney Olympics. At 16 he was deemed too young to represent Mexico at those Olympics. So he turned pro.
With the Savannahs in his corner literally and figuratively, Diaz won the WBO belt to become boxing's youngest champion at 20 years old. He then won his first WBA title in 2004. Diaz ultimately became the undisputed lightweight champion and the IBF and WBO lightweight champion.
Equally important, the Savannahs and Diaz's parents made sure the Baby Bull completed his degree. At the time, Fidencio Diaz worked at a factory while his wife Olivia worked at a local hotel's laundry room. 
Chasing a 'better life'
"They came to the United States to have a better future for my brother and myself, so education was No. 1 to them," Juan Diaz said of his parents. "They crossed the border to give us a better life.
"What they instilled in my brother and myself is that you cannot be like us. You gotta be better than us. … You gotta go to school. They said the only way you're going to be better than us is by having an education and learning more about life, not just what we can teach you."
Diaz's parents realized that their son respected the Savannahs, so they enlisted the trainers to help keep Juan in college.
Willie Savannah died two years ago. Clara is still running the gym. She was at a Houston ballroom Monday afternoon to see Mendoza present Juan Diaz with the Centennial Champion belt.
She never imagined, however, that Diaz would present her with a miniature version of the WBA Champions belt. 
"We believe in education," Clara Savannah said. "That's what I do right now at my gym. I stress a lot about education. I told them, 'Boxing comes and goes, but your education is every important.'"
Get the Our Esquina Email Newsletter
By submitting your email, you are agreeing to receive additional communications and exclusive content from Our Esquina. You can unsubscribe at any time.