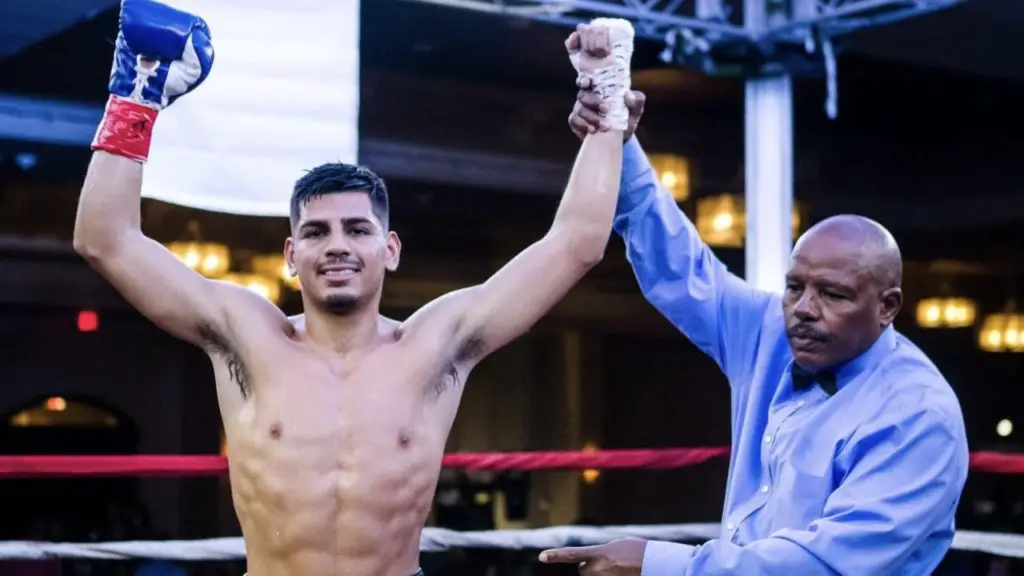 Giovanni Marquez shows power, composure
Giovanni Marquez improves to 3-0, Luis Acosta earns 12th knockout
HOUSTON – Giovanni Marquez is still growing his command of the Spanish language, but the young boxer knows enough to execute his famous father's instructions in the boxing ring. Following former world champion Raul Marquez's instructions, the former national Golden Gloves champ took another positive step in his quest to eventually fight for a pro title.
With his mother Mireya Scholes, grandparents, siblings and dozens of other relatives and friends among the rowdy crowd at the Bayou Event Center, Giovanni Marquez showcased his power and composure Saturday night.
Giovanni, 21, dropped veteran journeyman William Marcell Davis, 36, to the canvas three times to earn the TKO in the 2:06 mark of the second round. Almost a year after he won the 151-pound national Golden Gloves title, El Diamante's son methodically wore down Davis.
"It's that composure, the coolness, that's what I get out of it," Raul Marquez said when asked for the biggest takeaway from his son's performance. "With that maturity, that means he's confident inside the ring and obviously outside."
Giovanni Marquez showcases composure
Sure enough, Giovanni was mobbed by adoring fans before he could even exit the dressing room area.
"I feel a lot more relaxed," Giovanni said. "I feel I'm just developing as a pro. It's barely my third fight in. I'm looking forward to just staying active and keep on racking up these wins."
Davis, 36, fell to 5-14-1. He wasn't much of a match for Marquez. That was to be expected, though, as The Marquez Team develops Giovanni.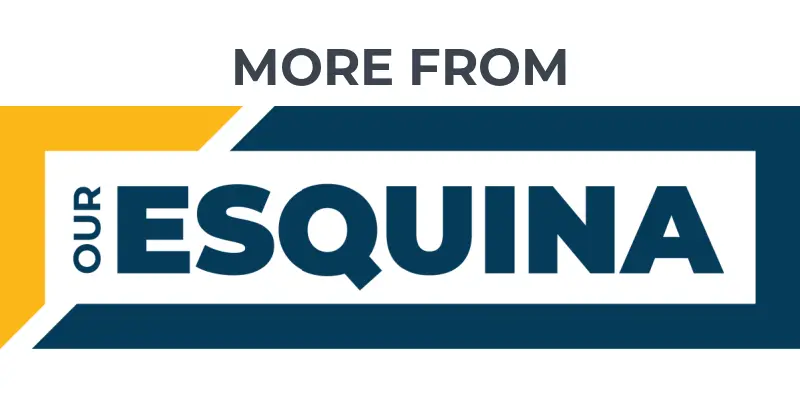 Padres star Fernando Tatis Jr. suspended 80 games
Justin Perez joins Louisville with NBA dreams
Giovanni Marquez prepares for third pro test
Saturday night was more about learning and growing. There was plenty of instruction inside and outside the ring.
From the corner, Raul Marquez, an immigrant from Mexico who grew up and gained fame in Houston, yelled instructions in Spanish and English. The member of Team USA's 1992 Olympic boxing team would assure his son with "Eso! Eso! Eso!" after Giovanni executed something well.
Each time Giovanni hurt Davis, his father would remind him to watch for the southpaw's left hand. It was a fascinating array of bilingual instructions. 
Nothing lost in translation
"Have fun! Have fun!," Raul yelled as his son began to take control. "Put that mental pressure on him. Put that mental pressure! There you go! Open up. Get a hold! Watch the head butt! Nice! Nice! There we go! Eso! Pick him apart! Eso!"
That barrage of instructions was sandwiched between, "Cortale el ring! Cortale el ring," which is Spanish for him cut the ring.
"I'm working on my Spanish," Giovanni said. "But regardless of the language barrier, there's not much of a language barrier. I understand everything. But when it comes to speaking Spanish in boxing, even if you don't know Spanish you can understand just by the emotions.
"For example, say you're hitting the pads with your trainer and he's like, 'Eso!' you know that's something good."
There was plenty good for The Marquez Team against Davis. He definitely cut the ring in the second round, punishing Davis early and often. Giovanni sent Davis to the canvas twice in the span of 50 seconds. 
Then the referee stopped the fight after the third knockdown in the second round.
"I'm really just developing, sitting on my shots more," Giovanni said. "I always knew I had power. It's just about putting all the pieces of the puzzle together. I think I showed that today."
Luis Acosta rewards home crowd
Eridson Garcia, a native of the Dominican Republic who fights out of Houston, beat Houston's Gabriel Smith in the co-main event to retain his NABF super featherweight title. Garcia improved to 17-0 with the seventh-round TKO over Smith (11-3-1).
Earlier in the Next Fight Up card, Houston's Luis Acosta delivered one of the most impressive performances of the night. The graduate of nearby Atascocita High school improved to 13-1.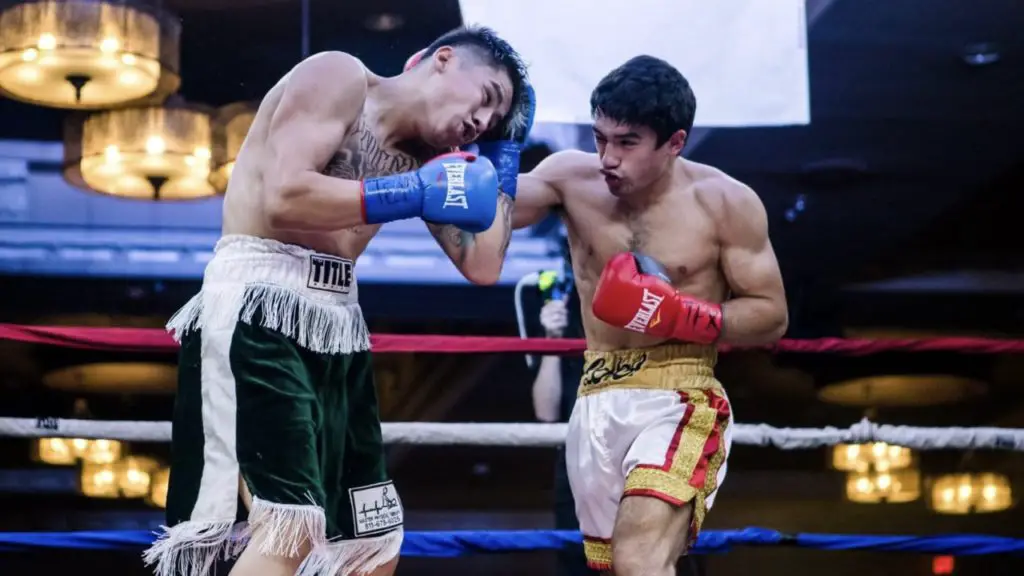 Acosta, 26, earned the 12th knockout of his career while defeating Monterrey's Abdel Sauceda. With a flurry of powerful blows, Acosta sent Sauceda to the canvas three times in the fourth round.
"I felt great," Acosta said. "I felt in shape, ready to come fight and I felt ready to put all the pressure in the world. Confident, strong, healthy, I felt good."
Featured art courtesy of Next Fight Up.
Get the Our Esquina Email Newsletter
By submitting your email, you are agreeing to receive additional communications and exclusive content from Our Esquina. You can unsubscribe at any time.