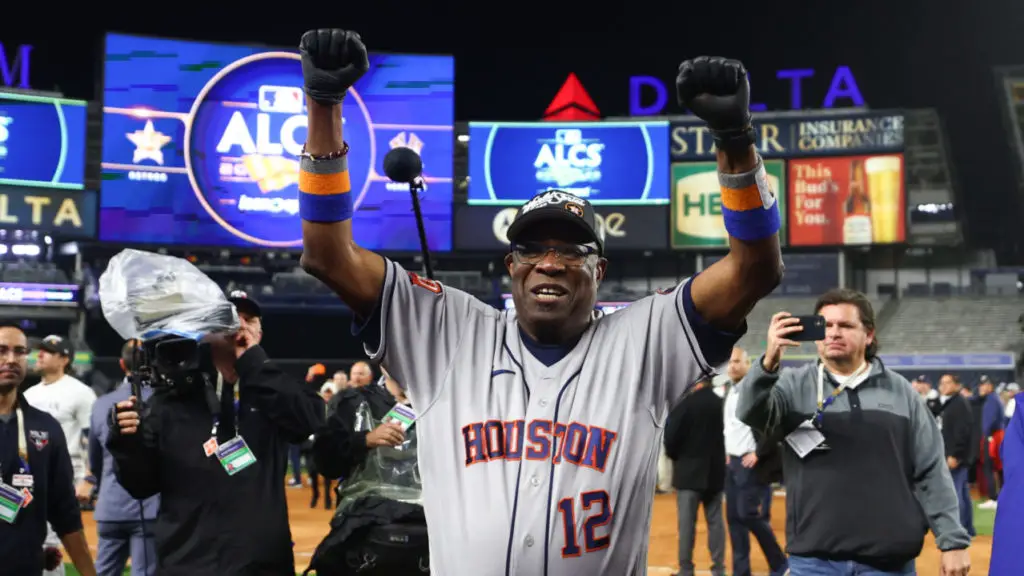 Houston Astros Do it for Dusty Baker
Astros rally behind their legendary manager Dusty Baker
HOUSTON – Even the Philadelphia Phillies' biggest superstar can appreciate why the Astros want to "Do it for Dusty." If he weren't facing his former manager in the World Series, Bryce Harper would be pulling for Dusty Baker too.
Nonetheless, the reigning National League MVP appreciates why many in baseball hope Baker finally wins his first World Series ring as a manager.
"I love Dusty, man," said Harper, who played for Baker with the Washington Nationals. "He was a great manager for us when we were in D.C. He's a lot of fun to be around and he's a great baseball man."
The Phillies actually clinched their NL wild-card berth in Houston earlier this month in the final series of the regular season. During that visit to Minute Maid Park, Harper stopped by Baker's office.
The two-time NL MVP wanted to express his gratitude to his former manager.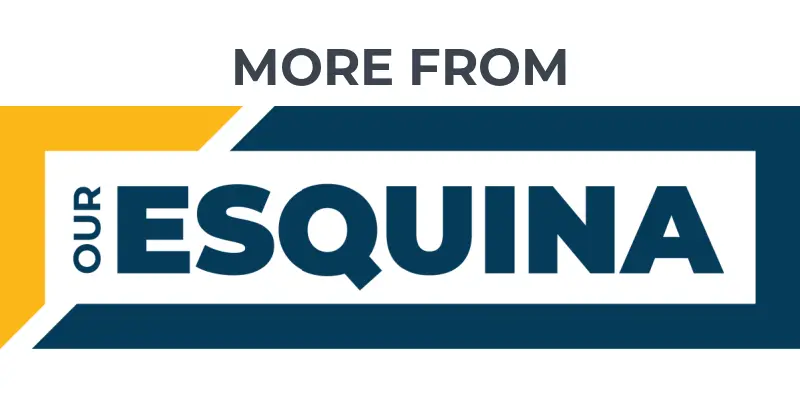 Marco Regalado plays sweet tune at Rice
Goat stew emblematic of Astros winning culture
Damien Martinez breaks out for Oregon State
"I was able to talk with him and stop and talk to him in his office," Harper said. "I'm always pulling for him, but, of course, not at this moment."
Dusty Baker beloved throughout majors
Baker, 73, is one of the most beloved figures in Major League Baseball. He was 32 years old when he won his first World Series title as a key part of the 1981 Los Angeles Dodgers. 
He's somewhat of a Forrest Gump of baseball, seemingly part of some of the greatest moments in baseball history. Baker was mentored by Hank Aaron. He was on deck the night Hammerin' Hank broke Babe Ruth's all-time home run record. 
Baker is credited with creating the High 5. He had a front row seat for Fernandomania when Mexican rookie lefthander Fernando Valenzuela captivated the country and Latin America while leading the Dodgers to the 1981 title.
Baker managed the Giants when Barry Bonds broke the single-season home run record. In 2002, he led the Giants to the World Series, falling short after taking a three games to two lead. Champagne was already outside the visitors' clubhouse at Angel Stadium late in Game 6 of that World Series before the Giants blew that game and lost the next one to the Angels. 
Dusty Baker seeks missing piece
He also managed the Chicago Cubs in 2003 when they appeared in control of Game 6 of the NLCS before the infamous Steve Bartman interference. Baker has led the Giants, Cubs, Nationals, Reds and Astros to the postseason.
No other manager in baseball history has taken more teams to the postseason than Dusty Baker. The World Series ring is missing from his managerial resume, though.
"Well, that's why I'm here," Baker said of the quest to win a World Series title. "That's why I'm glad that Jim Crane brought me back here. … Most of the places I've been I've had to sort of rebuild the team, but this team was sort of built already.
"And I had to carry on and try to enhance what we already have here. I don't know. I'm just a ballplayer that's trying to play ball and trying to win. I love to win."
Many victories along the way
Dusty Baker has won quite a bit in his career. He was a two-time All-Star as an outfielder. The Baseball Writers' Association of America has also named him Manager of the Year three times. 
Only eight other managers have won more games than Baker, who has won 2,093. This year he became the first Black manager in the 2,000-win club. 
"He's a big part of our team," Astros All-Star Jose Altuve said. "I think is a perfect fit for the team we have. Being able to win his first World Series will be a dream come true for him, but also for us. I'll be happy to help him get there."
Dusty Baker becomes first Black manager with 2,000 wins
Russ Ortiz: 'I always knew Dusty Baker cared'
More than Pozole Power for Dusty Baker, Jose Urquidy
Baker has won three league pennants in his career, the National League pennant with the Giants in 2002 and the last two American League pennants with the Astros. 
Dusty Baker called it
Soon after the Astros lost the 2021 World Series, Baker promised that he and his players would be back in the Fall Classic in 2022. Altuve, Alex Bregman and their teammates appreciated the prediction.
"We're talking about it. We would love to win for him," Bregman said of Baker. "He's been unbelievable since he's been here. 
"Unbelievable man, human being, manager, he's connected with every single one of us so well. We'd really love nothing more than to win for him."
Baker isn't looking past this Fall Classic, but don't expect him to retire if he achieves the ultimate goal.
"I've always said, if I win one, I want to win two," he said. "So you got to win one first. And then we'll work on number two at that time."
Get the Our Esquina Email Newsletter
By submitting your email, you are agreeing to receive additional communications and exclusive content from Our Esquina. You can unsubscribe at any time.