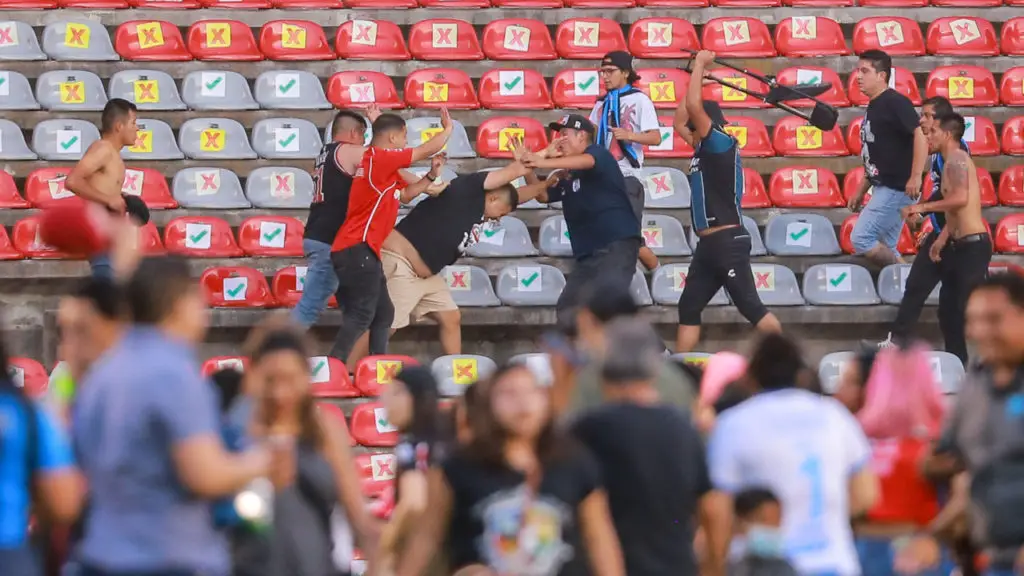 Futbol is death, soccer brings out worst in man
Soccer violence isn't limited to Mexico
On Saturday a soccer game in Queretaro, Mexico, made news for all the wrong reasons. Soccer fan violence garnered the headlines, again. A riot played out in the stands, forcing the suspension of the contest between Queretaro and defending Liga MX champion Atlas. 
This incident left dozens injured and perhaps a number of soccer fans dead. Somehow government officials haven't reported any deaths.  
These types of incidents are certainly tragic, but they're also foreseeable. Globally, soccer fan behavior becomes violent far too often. Soccer fan violence is not exclusive to any country or even continent.
Fan violence isn't even exclusive to the sport, but mass scale rioting at games is. This weekend's incident in Mexico is just the latest in an inglorious history of soccer fan stupidity, turning injurious and likely, deadly. 
What would you expect from fans who need constant local and global reminders to not act like idiots and spew hatred? 
Soccer fan violence is a global issue
It's not just in Mexico, though. This past summer, hundreds of fans of England's national team stormed stadium security barriers seeking entry into Wembley Stadium for the Euro2021 final against Italy. This caused injury to about 20 officers and led to the arrest of nearly 50 people. 
Exemplary British fan behavior occurred inside the stadium as well. England's black players were subjected to online bullying from fans after the loss to the Italian side. British Prime Minister Boris Johnson and Prince William (hilarious that the concept of royalty is still a thing), had to denounce the angry, online mob.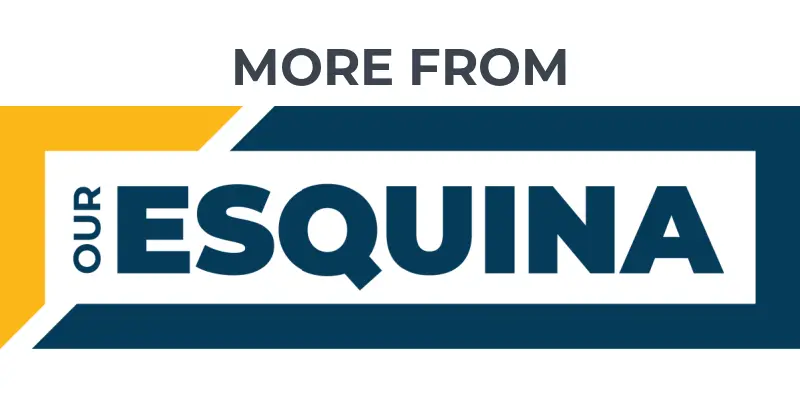 This behavior isn't exclusive to England, the reason why there's so many independence days worldwide. 
In September 2021, Hungarian fans spewed racist chants against the same English players in a World Cup qualifying match. In response, FIFA banned fans for one game. (A similar punishment was handed out by FIFA to Mexico this summer because El Tri fans used a homophobic slur.)
This didn't stop about 2,000 Hungarian fans from making it to Wembley Stadium in October 2021 and creating chaos by attacking ushers, police and other fans. In Italy, black players have been greeted with monkey chants, the most recent being Inter Milan striker Romelu Lukaku during a 2019 match in Cagliari.
Hypocritical FIFA
FIFA came up with a marketing plan in an attempt to clean up fan behavior. "Making Football Truly Global: The Vision 2020-2023" had two pillars: "Fight against Racism and all other forms of discrimination" and Protect human rights." 
FIFA, of course, awarded World Cups to Russia and Qatar. Those two countries are well-recognized for their commitment to fighting against discrimination and protecting human rights. 
There have been many sociological explanations given as to why men (and really it's mostly all men) engage in this type of behavior. I've read that there are political, religious, ethnic or class reasons as to why soccer fans act in this anti-social manner.
I'm not convinced that's the cause of soccer fan violence. Rather, it's as simple as they are jerks. 
These folks believe this is behavior worth aspiring to. An internet search of "hooligan movies" will show you there's an endless amount of movies about hooligan groups. Apparently this is what qualifies as entertaining with certain segments of the population. 
American soccer fans will say that this behavior just happens "over there," meaning anywhere but here. This ignores that there has been soccer fan violence in the United States. 
There was a fight in July of 2008 between fans of Major League Soccer's Columbus Crew and English Premier League club West Ham United, in Columbus, Ohio.  
There have been other clashes between traveling bands of MLS team fan groups in the U.S.  I've decided not to mention each of them by name because of how embarrassing it sounds to be a fighting supporter of something called the New York Red Bulls. (It was so embarrassing that New Jersey asked to be left out of the MetroStars' re-brand. )
Boorish behavior not limited to pro games
If soccer was at all popular here, instead of the sport of the future for four decades, it's almost a certainty that you'd see even more violence at these games. After all, these American fan bases hilariously try to mimic the European soccer fans. They don their scarves purchased like tweens who buy punk rock ensemble from Hot Topic.
Those fans would most certainly try to fight another fanbase to prove that they too are "footy" fans. 
Bad behavior isn't exclusive to the professional soccer ranks. 
Just last week a California Interscholastic Federation quarterfinal playoff soccer game was marred by accusations of racist taunts. The game was between Sanger High and De La Salle. Sanger, a public high school near Fresno, is Pro Football Hall of Famer Tom Flores' alma mater.
De La Salle is a preppy parochial East Bay school. The match was marred by allegations that members of the De La Salle crowd made racist remarks to Sanger players during the game.
"You need to learn to speak English, this is America," De La Salle's crowd allegedly yelled. They also are accused of yelling: "Go back to Mexico, Where's your burrito?" Players were called "Edgar" and "Juan."
If this is indeed the case – and there's no reason to believe it wouldn't – this does not portend well for the future. It merely continues the trend of soccer bringing out the worst in man. 
Get the Our Esquina Email Newsletter
By submitting your email, you are agreeing to receive additional communications and exclusive content from Our Esquina. You can unsubscribe at any time.