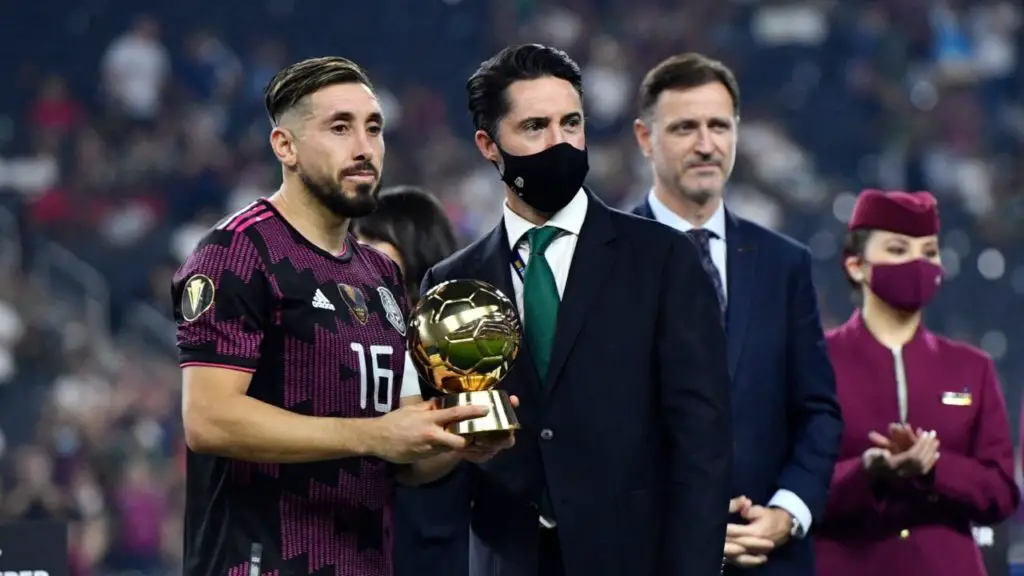 Houston Dynamo FC land Mexico's Hector Herrera
Hector Herrera is one of El Tri's anchors
Houston Dynamo FC has finally signed an established Mexican superstar. Veteran El Tri midfielder Hector Herrera is coming to the Bayou City as arguably the biggest signing in Dynamo history. 
Herrera, who will join the club in July, will celebrate his 32nd birthday on April 19. Even at this age, he still is a promising signing for Major League Soccer. Just last summer, he was awarded the Golden Ball for the 2021 CONCACAF Gold Cup.
Herrera is expected to join the Dynamo after his season is over with Spain's Atlético de Madrid, the defending La Liga champions. He joins former Mexican national team members Javier "El Chicharito" Hernandez and Carlos Vela in MLS.
Hernandez plays for the Los Angeles Galaxy. Vela, who was just voted MLS Player of the Week after the opening weekend, stars for LAFC. Now Houston will have Herrera. He signed to a pre-contract through the 2024 season. The club also holds a team option for 2025.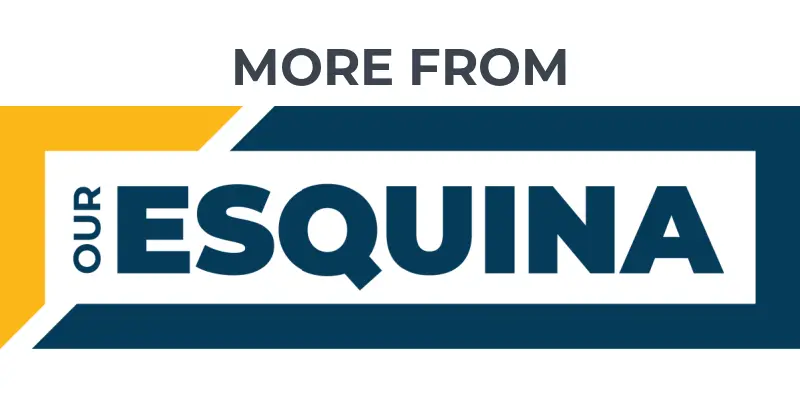 Herrera's signing is yet another sign that new Dynamo owner Ted Segal is committed to building a champion in Houston. In his short tenure as owner, Segal has already shown more commitment to invest in the Dynamo than the previous ownership groups.
Under Anschutz Entertainment Group's ownership, Dynamo fans lamented when Phil Anschutz signed major international superstars for the Los Angeles Galaxy. Gabriel Brener didn't acquire a major superstar during his tenure either.  
Perfect fit for Houston soccer market
Mexican, Mexican American and Latino soccer fans in Houston have longed to see the Dynamo sign a star like Herrera.
Under Segal, though, there's no need to dream. He has landed one of the most important Mexican players of the last decade.
"This is a momentous day for our club, the city and our league to add a player of Hector's quality and pedigree," Dynamo general manager Pat Onstad said. "He embodies the new ambition that Ted has brought to our club. And while Hector was attracted to our sporting project, he was even more motivated to be a champion for this city. He chose Houston, and we couldn't be happier to have him." 
Hector Herrera an El Tri staple
Mexico has earned 93 caps (for appearances) with Mexico's senior national team. Barring an injury or an unforeseen failure to earn a spot in the World Cup, Herrera is a near lock to represent El Tri at the 2022 FIFA World Cup in Qatar in November.
He has already represented Mexico in the previous two World Cups. He even helped El Tri with the gold medal at the 2012 London Olympics.
Winning the gold medal at the London Olympics was arguably Mexico's greatest soccer accomplishment on the international stage. That title is slightly ahead of the two U-17 World Cup titles.
"On behalf of the city of Houston and our loyal, passionate soccer fans, I'm honored to welcome Héctor Herrera to the Houston Dynamo Football Club," Segal said. "General manager Pat Onstad and I have focused on identifying a difference maker for our club, and Héctor's talents make him a perfect fit. 
"Through this signing process I was heartened to hear Héctor's commitment to our club and the city of Houston, and I look forward to him becoming part of our community very soon." 
Get the Our Esquina Email Newsletter
By submitting your email, you are agreeing to receive additional communications and exclusive content from Our Esquina. You can unsubscribe at any time.