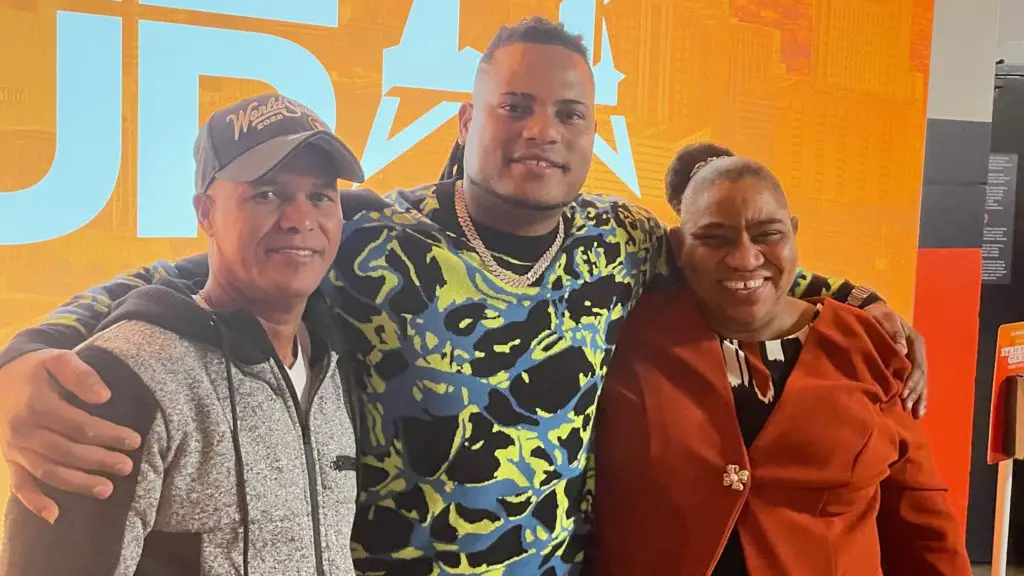 Framber Valdez welcomes dad to World Series
Framber Valdez's father finally sees him pitch in the majors in person.
HOUSTON – Jose Antonio Valdez wasn't quite sure what to do as Framber Valdez took the Minute Maid Park mound Saturday night. He crossed his arms and then uncrossed them. He anxiously fidgeted and rubbed the palms of his hands together before nervously interlocking his fingers. 
A few seats away, Santa Delfina Pinales sat with her arms crossed offering a prayer every once in a while as her son started Game 2 of the World Series for the Astros. 
She seemed at ease as Framber Valdez marched toward an eventual 5-2 victory over the Philadelphia Phillies to even the best-of-seven Fall Classic at one. 
It took Jose Antonio a bit longer to settle in. That is understandable considering he had never seen his son pitch in person in the United States. He watched Framber pitch many times on television back home in their native Dominican Republic, but it was obviously better to finally see him in person.
Framber Valdez grateful
"For years he would tell me, 'Come here, come here, come here,'" Jose Antonio said. 
Framber Valdez made his big league debut on Aug. 21, 2018. He made 26 appearances in the majors a year later and then became an important part of the Astros' rotation during the COVID-shortened 2020. 
Until Game 1 of the World Series, however, Jose Antonio Valdez had never even been in a major league stadium. Jose Antonio returned to Minute Maid Park for Game 2.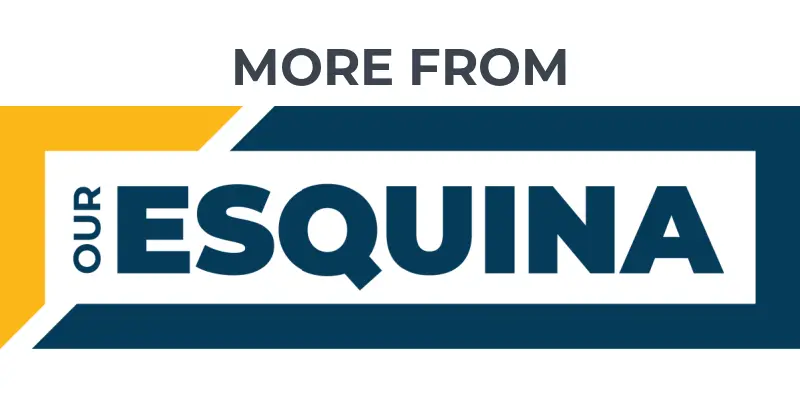 Jose Altuve is back, and the Astros are happy
J.T. Realmuto sparks Phillies Game 1 comeback
Houston Astros Do it for Dusty Baker
Marco Regalado plays sweet tune at Rice
Jose Antonio became more at ease with each of his son's dominant innings. He pumped his fists and roared with the sellout crowd after each of Framber' strikeouts. Framber looked deep into the sea of orange trying to find them after each inning. He waved toward their section. They waved back.
"There were a lot of people there, so I really didn't see them," Framber Valdez said. "I was waving out toward the crowd blindly. Hopefully they saw it. But it did feel good knowing that they were both there being able to watch this game."
Family atmosphere
Pinales and Jose Antonio sat with Framber's wife Isamar Teresa de Valdez, his agent Ulises Cabrera and Doris Gonzalez, who ran the Astros' Education program for many years. 
A fear of flying kept Jose Antonio in the Dominican Republic as his All-Star son built the career and lifestyle that has supported the entire family back home.
Jose Antonio boarded a flight from Santiago, Dominican Republic, to Miami on Thursday afternoon. He then took a flight from Miami to Houston, arriving in his son's adopted hometown for the first time that night at 11.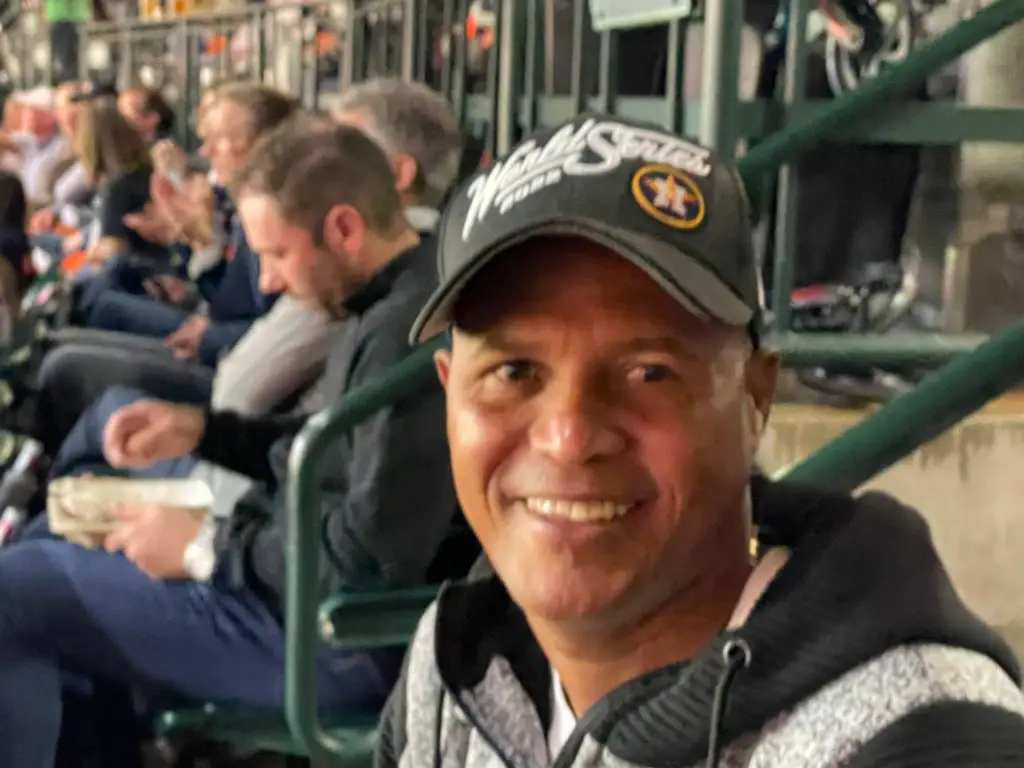 "The first time I got on the plane I felt like my heart was going to come out," Jose Antonio said. "But I said, 'l'm going to fill myself with valor, and may God cover me because I want to see my son in the World Series.'"
Considering he could hardly contain his nerves during Game 1, Jose Antonio knew he'd be a wreck during Game 2 with his son on the mound.
"I didn't know what to do," Jose Antonio said. "God told me, 'Be calm, Valdez, your son will do the work.' I have faith in God, and my son is an excellent boy."
Dad credits devoted mom
Jose Antonio and Pinales had four children. Valdez is the second of their kids and the head of the household in many ways. "He's the pillar of this family, the main pillar," Jose Antonio said of Framber.
They separated long ago, though. Pinales, who is an evangelical preacher, raised her children in poverty as a single mom. Jose Antonio acknowledged that he neglected his family for a time, but he never stopped following his son's big league journey. 
"His mom is a beauty of a person," Jose Antonio said of Pinales. "Even though we're separated, she is a good mom, a buenisima madre, the best mother. She stepped up when I separated from her. She kept the family's trajectory, and she never abandoned them."
Framber's parents were reunited in Houston this weekend. As is custom, Pinales gathered the entire family in a circle to pray at Framber's home Saturday afternoon before he headed to the stadium.
A few hours later, Framber's wife and two children – Franmy , 2, and Frayker, 1 – drove to Minute Maid Park with his parents. They sat in row 39, the final row of Section 122. Jose Antonio was in seat 15. Pinales was in seat 10.
Proud family
Franmy and Frayker remained in the Astros' nursery during the game. They sprinted to him immediately after they saw him heading to the postgame press conference. 
"He's proud, very proud because his family is united and able to see this victory," Pinales said while her son nursed a 5-0 lead in the fifth inning.
Valdez held the Phillies to four hits and one run with three walks and nine strikeouts over 6 ⅓ strong innings. The nine strikeouts tied an Astros record for the most strikeouts in a Fall Classic game. Justin Verlander (2017) and Gerrit Cole (2019) also had nine strikeouts in a World Series game for the Astros.
Moreover Valdez's six career postseason victories tied Hall of Famer Pedro Martinez for the most by a native of the Dominican Republic. The performance was a dramatic improvement from last Fall Classic, when he was was 0-1 with a horrendous 19.29 ERA over two starts against the Braves, giving up 10 runs over 4 ⅔ innings.
Keeping under control
"Definitely last year my emotions got the best of me," Framber Valdez said. "I wasn't able to throw even more than two innings without giving up a run. But those were things that I was able to learn, separate my emotions from my job being on the field.
"Whenever I'm on the field, on the mound, I just keep my emotions outside of the field, try to stay calm, collected. Sometimes I get excited and my emotions might get to me a little bit, but I always just try to think back and keep my emotions outside of that, keep it away from work."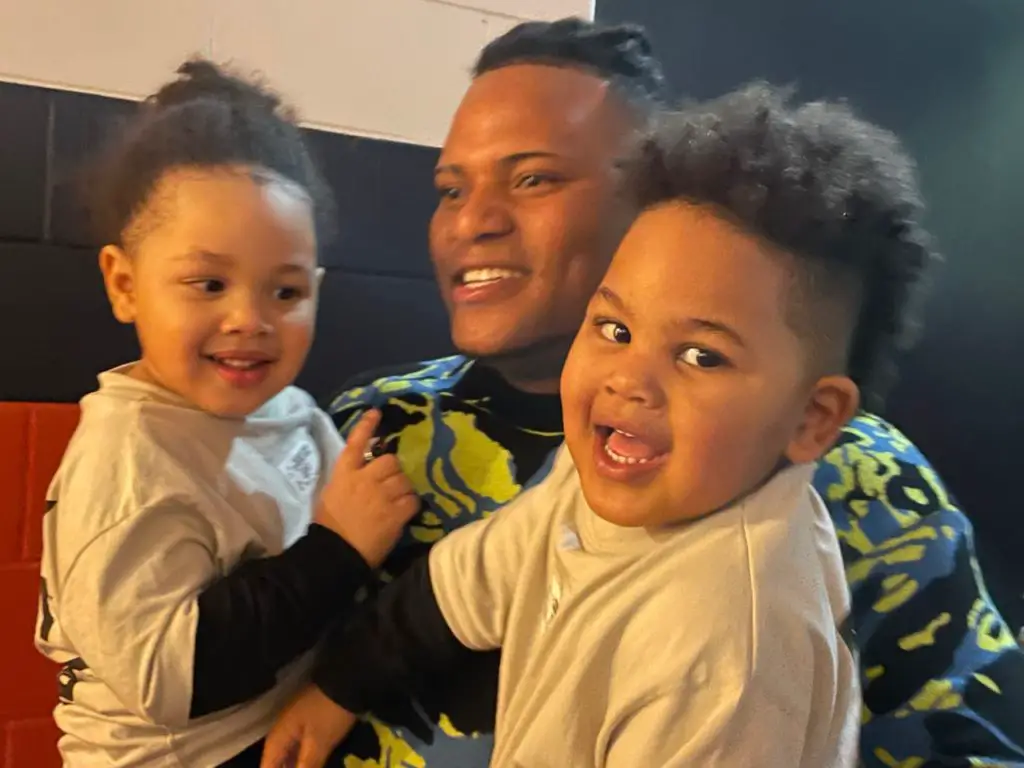 Framber Valdez dedicated the victory to his father and mother. 
"I feel very proud to have my father here, even to the point he didn't want to come at first because he was afraid of flying," Valdez said. "My mom, that's a different thing too. It's her second year here. She doesn't mind flying.
"But, yeah, to have my dad here gives me a little bit of extra strength. Especially because he's used to just seeing me pitch on TV, seeing guys like (Jose) Altuve, (Alex) Bregman, (Jeremy) Peña on TV. Now he's able to see them in person. It means a lot. And, yeah, it means the world to me that he's here, that they're both here."
The feeling was mutual.
Get the Our Esquina Email Newsletter
By submitting your email, you are agreeing to receive additional communications and exclusive content from Our Esquina. You can unsubscribe at any time.