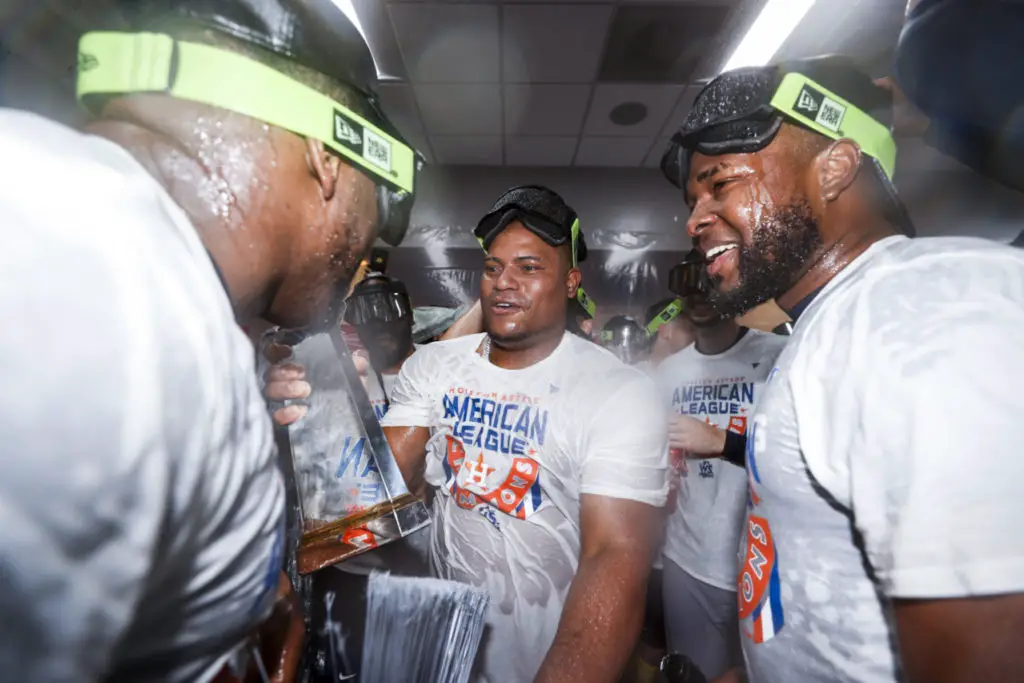 Framber Valdez recalls last World Series failures
Astros lefthander hopes to atone for last Fall Classic
HOUSTON– The Astros are no strangers to the World Series, considering they're in the Fall Classic for the fourth time in six seasons. The same goes for Dominican lefthander Framber Valdez. 
However, Valdez has yet to claim a World Series title because he was not around for the 2017 Fall Classic. And even though he made his debut in 2018, he didn't pitch in the 2019 postseason. Even worse, perhaps, he struggled badly in the 2021 World Series loss to the Atlanta Braves.
The All-Star lefthander was 0-1 with a horrendous 19.29 ERA over two World Series starts last year, giving up 10 runs over 4 ⅔ innings. 
"I think last year my emotions got the better of me during the World Series," Valdez said. "I think the key for this year is to continue doing what I've been doing."
Framber Valdez looks for championship ring
Valdez gave up five runs on eight hits over two innings in Game 1 of the 2021 World Series at Minute Maid Park. He lost that game 6-2 and failed to record an out in the third inning. 
He wasn't much better in Game 5, giving up five runs in 2 ⅔ innings. Valdez was fortunate that the Astros came from behind to win 9-5, but he was in line for the loss until his teammates took the lead for good 7-5 with a three-run rally in the fifth.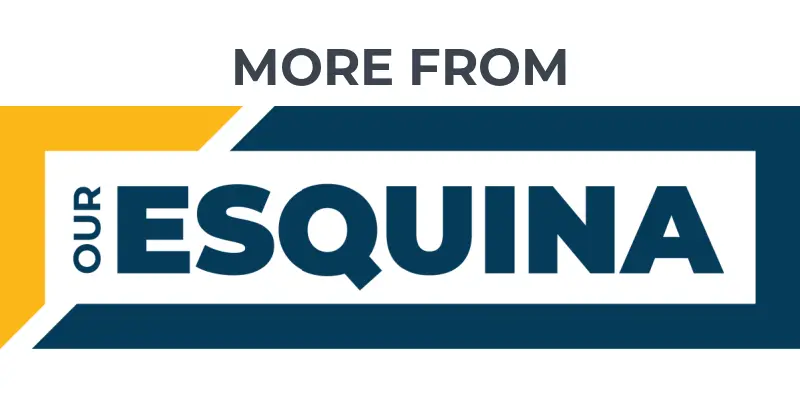 J.T. Realmuto sparks Phillies Game 1 comeback
Houston Astros Do it for Dusty Baker
Marco Regalado plays sweet tune at Rice
However, Valdez has shown better mound presence and poise through the 2022 postseason, going 1-0 through, with a 1.42 ERA and 15 strikeouts in the two games he has pitched. He recognizes the adjustments he has made since those previous Fall Classic failures.
"I've been a little bit more consistent this year on everything that I've done," he said. "I feel good with the results that I've gotten and hopefully continue to get more." 
Looking to even the Series
Framber Valdez hopes to help push the Astros closer to that title when he starts Saturday night in Game 2 at Minute Maid Park. He'll go against Phillies star righthander Zack Wheeler, who is a splendid 1-1 with a 1.78 ERA this postseason.
Valdez will try to even the best-of-seven Fall Classic at one game apiece after the Phillies overcame a 5-0 deficit to win Game 1 in 10 innings 6-5.
"I'm sure the atmosphere is going to be pretty good here," Wheeler said. "It's inside. It's the World Series. So I'm sure it's going to be pretty loud. I'm sure their fans are looking forward to it. So, yeah, it should be pretty fun."
Valdez has enjoyed a stellar 2022 season for the Astros. He was 17-6 with a 2.82 ERA in 31 games, earning his first All-Star selection. Despite his personal accolades, both in the regular and postseason, Valdez is primarily focused on helping Houston win another title.
"I think the biggest thing is that this team is united," Valdez said. "We try to help each other out, give each other advice. If we see something that needs to be corrected we don't try and wait for a pitching coach to necessarily come to us."
"We try to help each other out in that regard, and I think that's kind of been one of the reasons why we've been able to be so successful." 
Get the Our Esquina Email Newsletter
By submitting your email, you are agreeing to receive additional communications and exclusive content from Our Esquina. You can unsubscribe at any time.