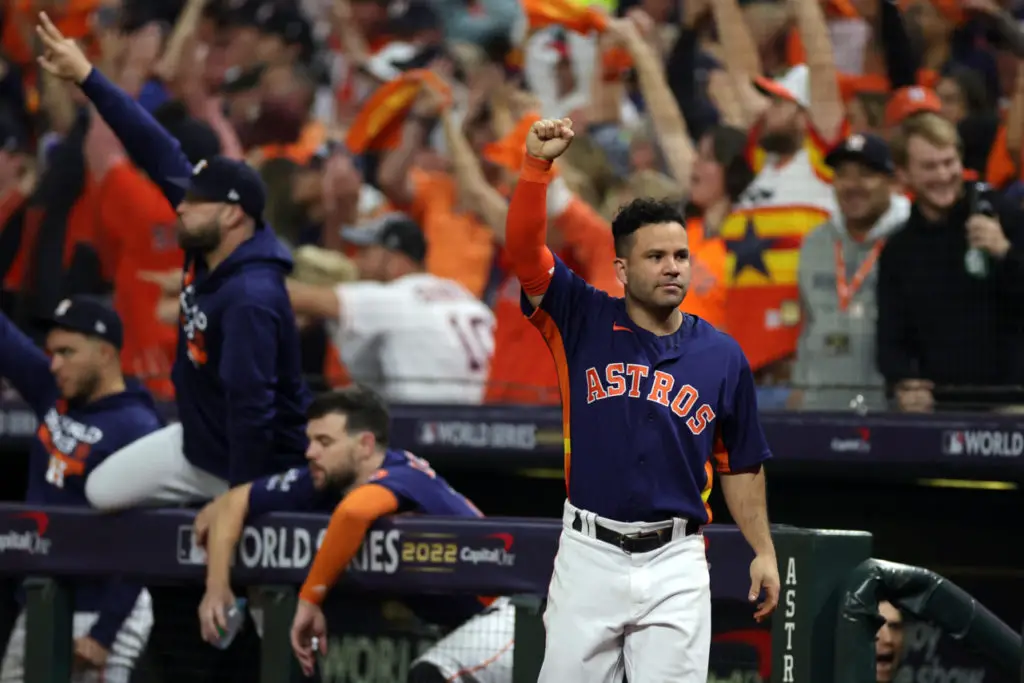 Jose Altuve is back, and the Astros are happy
Jose Altuve sparks Astros offense in Game 2 of the World Series
HOUSTON – Jose Altuve wasted no time Saturday night against Phillies righthander Zach Wheeler. The Astros great hit the first pitch he saw for a leadoff double, setting the course for the Astros' explosive three-run first inning. 
The Astros and the Minute Maid Park faithful had patiently waited for their favorite Venezuelan slugger to regain his "model of consistency." They longed for the form they have come to expect from the 2017 American League Most Valuable Player.
Fans and critics, alike, can finally cease their concerns. Altuve showed up in primetime to lead the Astros' offense in a 5-2 victory in Game 2 of the World Series. 
The 2019 American League Championship Series MVP had a dismal start to this postseason. Altuve was 4-for-38, with three runs scored, no home runs, no RBIs and 12 strikeouts over the Astros' first eight postseason games this October. 
Jose Altuve turns corner
The slump was jarring, considering Altuve is one of the greatest hitters of his generation. He's also one of the best postseason performers in baseball history. Only Manny Ramirez has more postseason homers in baseball history than Altuve, who has 23.
Altuve remains six postseason home runs away from Ramirez's MLB record. He is also the Astros' all-time leader in postseason hits with 99.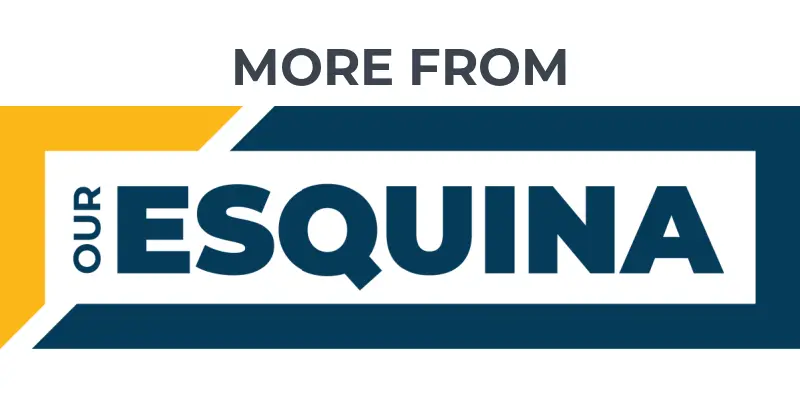 Framber Valdez welcomes dad to World Series
Phillies overcome Kyle Tucker power display
Framber Valdez recalls last World Series failures
"Obviously early in the (2022) playoffs I was swinging at everything and then getting slowly better at swinging at my pitch," he said. "And, yeah, I got a hit on a pitch almost above my head today, but it's a hit, so it's good."
It was only a matter of time before the eight-time All-Star would turn things around. Fortunately, for the Astros, he did so in time to help prevent his team from starting the World Series with two consecutive losses at home. 
Steady despite struggles
Altuve "is the same guy every single day that he shows up at the ballpark," Alex Bregman said after hitting a two-run homer in the fifth inning to give the Astros a 5-0 lead. "He's only focused on winning and being a contributor to a winning ball club. 
"He's just an unbelievable leader and he gives the rest of the team confidence with his confidence."
Altuve got the Astros started with a double to left field. Jeremy Peña followed with an RBI double to left. Yordan Alvarez added another RBI double. Two outs later, Alvarez scored on a throwing error by Phillies shortstop Edmundo Sosa.
Houston's star second baseman was 3-for-4 with one run scored. He's suddenly hitting .444 with a .444 on-base percentage and .556 slugging percentage in the World Series.
Altuve acknowledged what has changed for him to ultimately make an influence in the postseason.
"I think that lately the less I get on my mind it's going to be better," Altuve said. "So I just try to simplify everything, go out there, like Alex said, look for one pitch and put a good swing on the ball.
"That's what I did the last few days, and it's been working for me and I've been feeling way better." 
Astros glad to see old Jose Altuve
On Saturday, Altuve looked more like the hitter who has won three batting titles and has garnered a franchise record eight All-Star berth.
The Astros will anticipate that their leader will maintain his usual standard when they travel to Philadelphia for Games 3 through 5 of the Fall Classic.
"Boy, it was great to see," Astros manager Dusty Baker said. "All of the guys on the team were extremely happy for him and for us to see him have that kind of game. Hopefully he can continue and start to roll the way Altuve can roll."
Get the Our Esquina Email Newsletter
By submitting your email, you are agreeing to receive additional communications and exclusive content from Our Esquina. You can unsubscribe at any time.