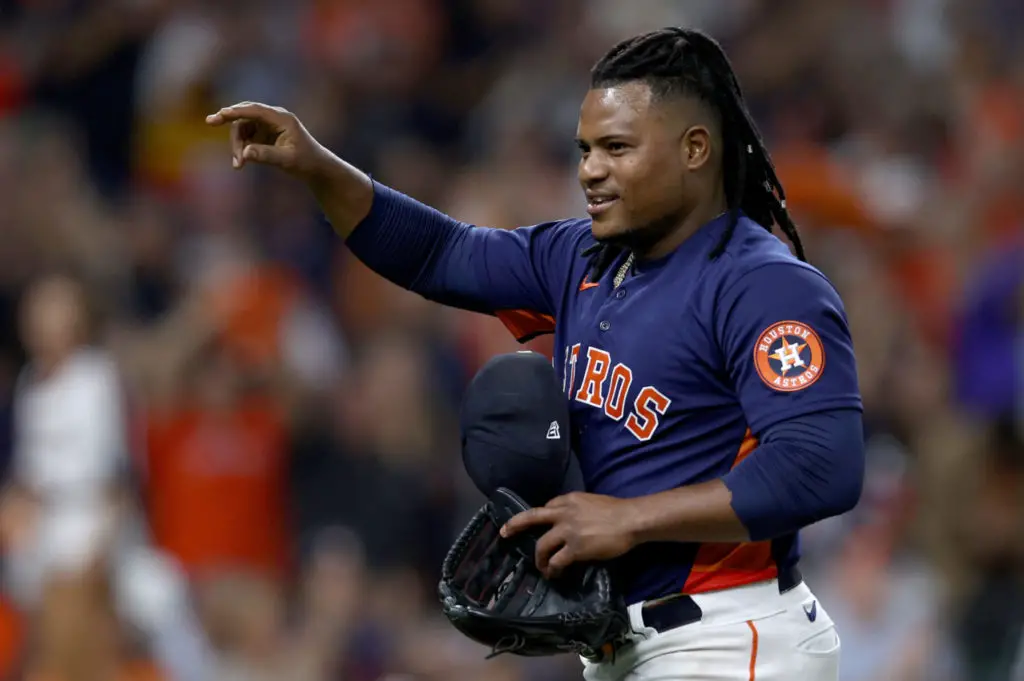 Errors don't rattle Astros lefty Framber Valdez
Framber Valdez dominates Yankees to take a 2-0 lead in ALCS
HOUSTON – Framber Valdez would have crumbled in the past after blunders like the ones that helped the Yankees score their only runs Thursday night. The lefty admittedly struggled to contain his emotions when things began to unravel in previous years.
It was not uncommon for one misstep to lead to another and then another all the way to an early exit for Valdez in the past. Yet, after committing two errors on one play in the fourth inning, Valdez cruised to put the Astros within two victories of a return to the World Series.
Valdez remembered the tips his sports psychologist has given him this year. He executed them masterfully to beat the Yankees 3-2 in Game 2 of the American League Championship Series.
Now the Astros have a 2-0 lead in the best-of-seven ALCS. They are 5-0 this postseason overall as the ALCS shifts to Games 3 and 4 and potentially, if necessary, 5 at Yankee Stadium, beginning Saturday night.
Focus crucial for Framber Valdez
"Even now in terms of, for me, I've just been trying to stay focused," Valdez said after holding the Yankees to four hits and two unearned runs with nine strikeouts over seven strong innings. "I've been working with my personal psychologist all season.
"And I think he's definitely helped me a lot to be able to stay focused throughout the whole year."
Valdez has stacked three consecutive strong seasons, so it wouldn't be correct to call this a breakout season. Nonetheless, he took a major step forward this year while earning his first All-Star berth.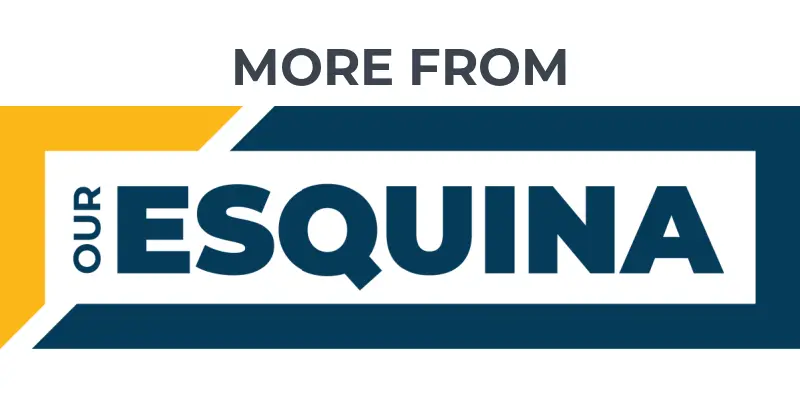 Luis Severino remembers failures against Astros
Astros' Yuli Gurriel adds 'extra' postseason chip
Astros ace Justin Verlander dominates Yankees
He was 17-6 with a 2.82 ERA in the regular season. Framber Valdez also notched the victory at the 2022 All-Star Game at Dodger Stadium in July. 
The Astros got all the runs they needed on Alex Bregman's three-run home run in the third inning. Valdez helped the Yankees get back into the contest in the fourth. After Aaron Judge led off with a single to left, Giancarlo Stanton sent a chopper back to the mound.
Framber Valdez appeared set to field the ball, but it fell off his glove. He compounded that error with an errant throw that went past first baseman Yuli Gurriel. Stanton reached first on the fielding error and second on the throwing error. Judge reached third on the throwing error.
Settling back in
"Actually, when we got to the mound, Framber was just ready to continue to compete," Bregman said. "We just said, 'Let's not let this be a big inning. Let's just continue to execute pitches and do exactly what you do.'
"And every time he takes the mound we have a lot of confidence in him and he competed all night and I was just super happy for him and how he pitched. He did a great job."
The Yankees definitely capitalized on the errors. Anthony Rizzo followed Stanton with an RBI groundout to first. Gleyber Torres then made it 3-2 with an RBI, infield single to short. 
Valdez struck out Josh Donaldson and Kyle Higashioka to escape further damage. Harrison Bader, who hit a one-out single to right in the fifth, was the only other hit Valdez allowed before turning it over to the bullpen.
Valdez retired the final seven batters in a row, striking out the side in the seventh to cap his night. Bryan Abreu handled the eighth, and closer Ryan Pressly took care of the ninth.
"To be quite honest, I think back in 2019 I probably would have been done with the game," Valdez said of the errors. "I probably would have lost all focus there at that moment. But those are all things that we work on and just continue working hard to be able to focus better and get better in the game. But, yeah, definitely I don't think it would have happened a couple years ago."
Similar but better
Valdez was far from done after his two costly miscues. Instead of spiraling downward, though, he settled in and dominated.  He flashed the beautiful curveball that helped him set the single-season record for consecutive quality starts.
His jovial personality may be similar than it was when he reached the majors in 2018 and during his rookie season in 2019. But his mound presence has improved significantly since New York Yankees ace Gerritt Cole was the No. 2 starter on the Astros' staff in 2019.
"His mound presence has always been a bit whimsical, and I still think it is," Cole, who will face the Astros in Game 3 on Saturday, said of Valdez. "That's who he is. I feel that. I mean, the numbers speak for themselves. Obviously there's been a lot of improvement. 
"It's hard for me to answer that question specifically because I haven't seen him pitch quite as much as you guys have or enough to really answer that question thoroughly. But certainly the body of work speaks for itself. He trusts his teammates, trusts his defense, and continues to make pitches in big spots. I mean, that's certainly what he did tonight."
Get the Our Esquina Email Newsletter
By submitting your email, you are agreeing to receive additional communications and exclusive content from Our Esquina. You can unsubscribe at any time.