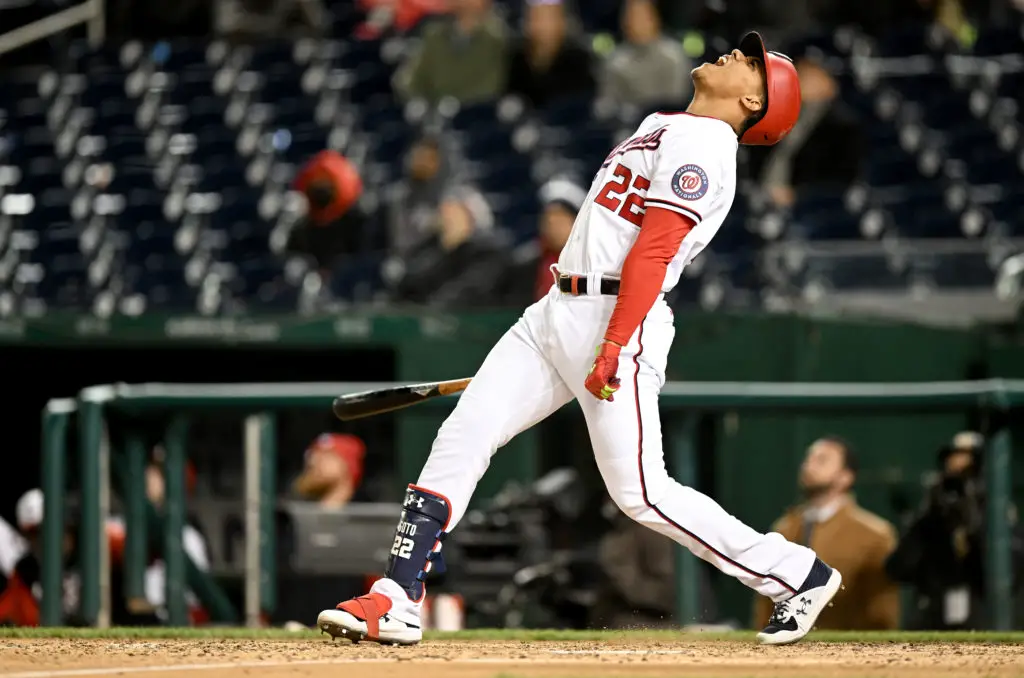 Dominican Republic flavor spices up MLB
Platano Power shines all over MLB
For years, there were indicators that the Dominican Republic was slowly rebranding America's pastime into something with a little more sazón – or flavor.
It appears that 2022 is the year that it finally happens. We are getting ready to welcome David Ortiz into the National Baseball Hall of Fame.  He becomes the fourth Dominicano to be enshrined in Cooperstown, the third since 2015.
A beautiful island with the population of the state of Georgia is taking over America's pastime.
Of the 65 players named to the 2022 MLB All-Star game (starters, reserves, inactive players, and replacements), 32 are Latino. Of those Latinos, 13 are from the Dominican Republic, either by origin or descent.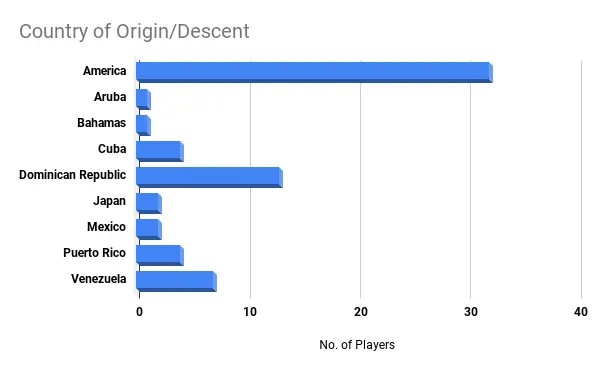 Those players include the likes of Cleveland Guardians third baseman José Ramírez, who leads the American League with 68 RBIs. He was edged out for the American League's starting third base job Rafael Devers, who leads the AL with 107 hits. They include players like Juan Soto, who leads MLB with 73 walks, and Julio Rodríguez, the 21-year-old rookie who is one stolen base shy of the AL lead.
From Pedro to Sandy
The beauty of this rebranding is the journey each of these elite talents took to get to where they are today. 
Like National League Cy Young favorite Sandy Alcantara. The Azua native left home at the age of 11 and moved in with his sister in Santo Domingo with hopes of becoming the next Dominican Hall of Famer, like Pedro Martínez.
Today, "Sandman" is favored to become the first native Latino NL Cy Young since Martínez in 1997.
More Stories From the Dominican Republic
Consider a player like Houston Astros starter Framber Valdez. For the 28-year-old lefty, baseball was not a priority growing up.
His family lived in a leaky shack that didn't have enough bedrooms for him to sleep in. Still, the Sabana de Palenque, native wouldn't trade his upbringing.
It provided him with the work-ethic and want-to to be where he is today, an All-Star pitcher.
Even perennial AL MVP candidate José Ramírez struggled to get a shot at the big leagues. Listed at 5-foot-9, the three-time Silver Slugger was passed on by organizations like the Boston Red Sox, New York Yankees, Kansas City Royals, and others before the Cleveland Indians finally gave him a shot.
Even then, Cleveland signed for just $50,000 in 2009. 
By comparison, Miguel Sanó signed for $3.15 million that same year. Ramírez is now a four-time All-Star with three top-three MVP award finishes while Sanó made just one appearance in the Midsummer Classic.
Latinos Leading the Charge
The best thing about this rebranding is that it's forcing baseball to live up to its moniker, "Let the kids play." Dominicans, and Latinos just wanna have fun – and win a few championships along the way. 
Just ask two-time All-Star, two-time Silver Slugger, 2020 batting champion, and 2019 World Series champion Juan Soto. Who's having more fun than the 23-year-old that invented the Soto-shimmy?
This rebranding is good for the game and it is embraced by the masses. From pimping home runs to side stepping around the bases after a moonshot, Latinos are here with Dominicans leading the charge.
Get the Our Esquina Email Newsletter
By submitting your email, you are agreeing to receive additional communications and exclusive content from Our Esquina. You can unsubscribe at any time.