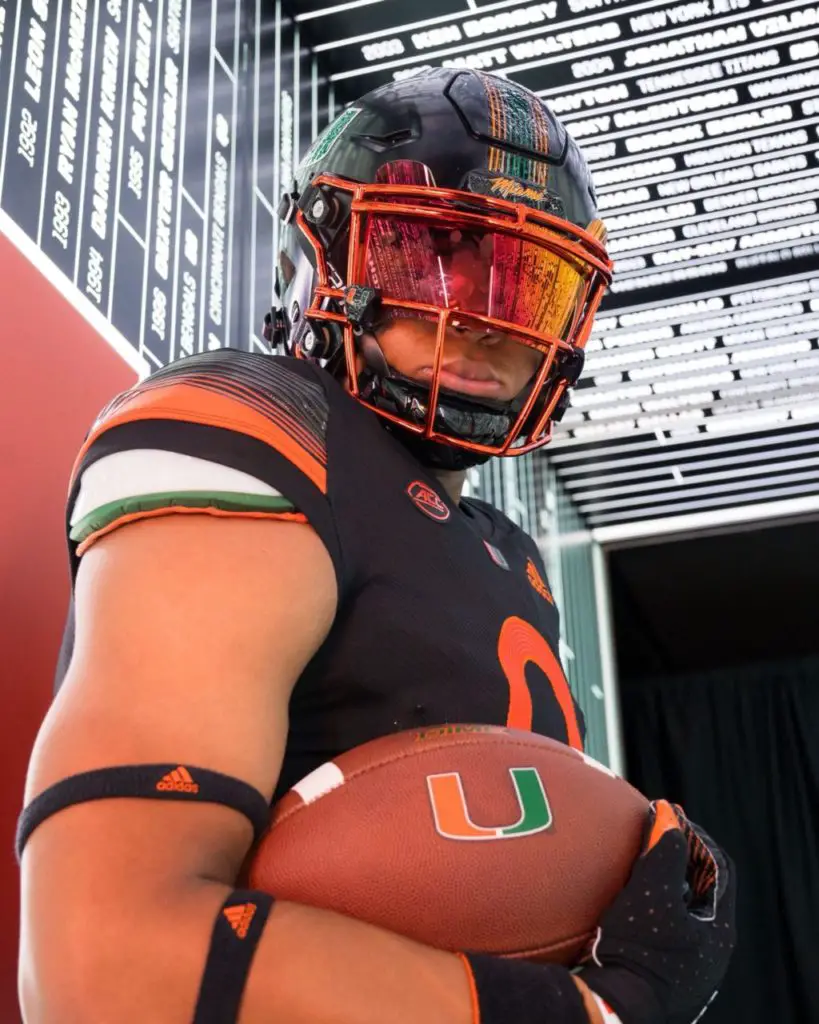 Class of 2023 loaded with Latino football recruits
On the eve of early signing day, here's where the top Latino stars are headed
On the eve of the early national signing day, it's clear the Class of 2023 is one of the deepest in history in terms of Latino talent. 
Latino superstars are going to some of the best programs in the SEC, Big Ten, Pac 12. 
Let's start in alphabetical order: 
David Amador, a dynamic athletic considered the best player in Texas by his decorated coach, is one of the most underrated players in the Class of 2023. He's a 3-Star who plays like a 5-star. The 6-foot-1 wide receiver from North Shore (Texas) is committed to UTSA.
Linebacker Anthony Albanez Jr. from St. Bonaventure (Ventura, Calif.), is committed to Campbell University. The 6-foot, 195 pounder had a great senior season.
Lots of Latino offensive line talent in Class of 2023
Offensive tackle Gabriel Arena is locked in with Virginia Tech. The 6-foot-4, 270-pounder from Bishop McDevitt (Harrisburg, Penn.) is a pancake machine.
Offensive tackle Joshua Padilla will remain close to home. The 6-foot-4, 285-pounder from Wayne High (Huber Heights, Ohio) is headed to Ohio State.
The Crimson Tide lost of the biggest Latinos in the Class of 2023. Offensive guard Raymond Pulido from Apple Valley (Calif.) committed to Alabama in the summer, but the 4-star recruit flipped this week. Pulido is taking his, 6-foot-6, 322 pounds to Arizona instead.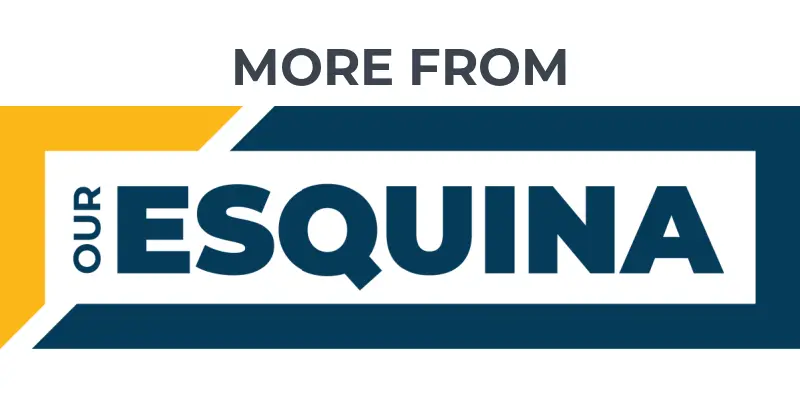 Joenel Aguero leads Latino All-America team
Marcos Jaquez blazes own trail in athletic family
Beloved Aggie business leader Lupe Fraga dies
Offensive tackle Jonah Rodriguez from San Diego (Calif.) Madison is staying home. The 6-foot-4, 263-pounder is headed to San Diego State.
Wide receiver Rico Flores from Folsom (Calif.) is heading to Notre Dame. The 6-foot-1, 190-pounder will add plenty of speed to the Fighting Irish.
Quarterback Zane Flores, the all-time passing leader in Nebraska history, is going to Stillwater. The Gretna (Neb.) star is 6-foot-4, 195 pounds with a cannon.
Monrovia (Calif.) High receiver Carlos Hernandez is headed to Washington State. The 6-foot, 180-pounder will test Pac 12 defenses. The Iowa Hawkeyes are expected to sign quarterback Marco Lainez from  (Princeton, N.J.) Hun School. The 6-foot-3, 225-pounder can sling it.
Kicker Sebastian Lopez, who helped Carroll High School (Fort Wayne, Ind.) win a state title, remains uncommitted. He recently received an offer from Indiana State. The 6-foot-1, 168-pounder has a powerful leg.
Rutgers flips Nick Oliveira
Offensive tackle Nick Oliveira from (Mullica Hill, N.J.) Clearview Region originally committed to play at Cincinnati. But the 6-foot-5, 285-pounds has decided to play at Rutgers.
He'll eventually be protected by lineman Dominic Rivera. The Olmstead Falls (Ohio) High will take his 6-foot-8, 315-pounds to Rutgers.
Speedy wide receiver Kevin Concepcion from Chambers (N.C.) is staying near home. The 5-foot-11, 175-pounder is heading to North Carolina State. Guard Justin De Leon from HM King (Kingsville, Texas) is headed to Baylor University. The 6-foot-3, 290-pounder is locked in with Dave Aranda's Bears. 
Speedy Alex Mota from Marion (Iowa) will remain close to home. The 6-foot-1, 175-pounder is committed to Iowa.
Linebacker Raul "Popo" Aguirre is locked in with Miami. The (Fayetteville, Ga.) Whitewater High star can do it on both sides at 6-foot-2, 218 pounds, but his future is on defense. After helping (Bellflower, Calif.) St. John Bosco win a state title, JShawn Frausto-Ramos is going to Stanford. The 6-foot, 170-pound safety is special.
Defensive lineman Tylen Gonzalez from Carlsbad (N.M.), is committed to Arizona. He's  6-foot-6, 250 pounds of power. Linebacker Tony Rojas from Fairfax (Va.) is heading to Penn State. At 6-foot-3, 205 pounds, he packs a punch.
Defensive back Joenel Aguero from St. John's Prep (Lynn., Mass.) is committed to Georgia. The 6-foot, 200-pounder is a beast.
Bishop Amat running back Aiden Ramos will sign with Cal Poly San Luis Obispo.
The 5-foot-10, 210-pounder is a 3-Star leaves Bishop Amat set a school record with seven touchdowns in one game.
Get the Our Esquina Email Newsletter
By submitting your email, you are agreeing to receive additional communications and exclusive content from Our Esquina. You can unsubscribe at any time.