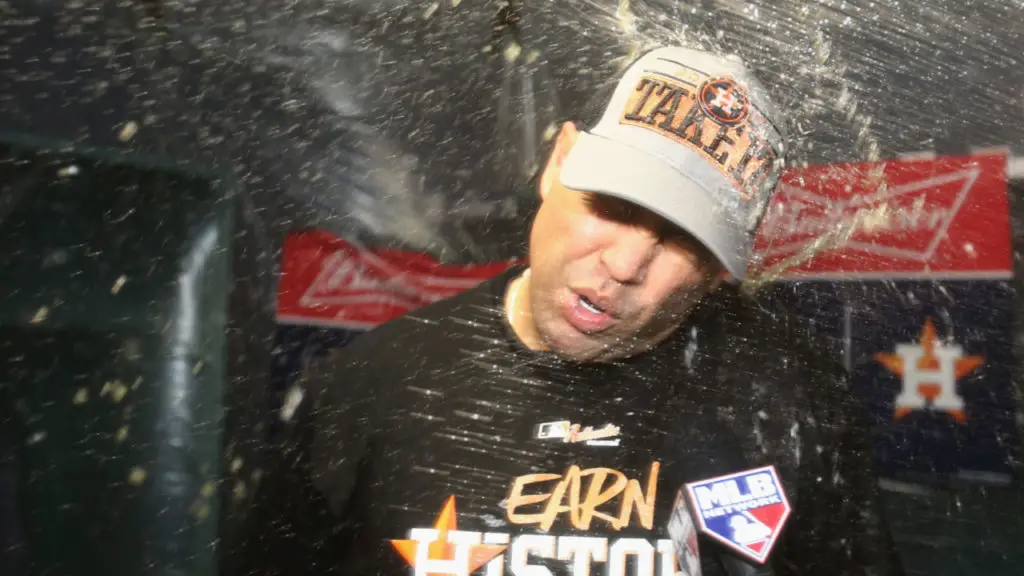 Carlos Beltran, Astros cheating question on next Hall ballot
Carlos Beltran makes debut on 2023 ballot
Carlos Beltran should be a first-ballot Hall of Famer. Let's get that out of the way now. He didn't quite become Mickey Mantle, as his agent Scott Boras' model predicted in booklets he sent teams before Beltran signed with the Mets in 2005. But he belongs among baseball's all-time greats.
Rest assured, Beltran had a Hall of Fame career. He isn't in the Barry Bonds, Roger Clemens and Alex Rodriguez range in terms of career excellence. But Beltran also doesn't carry the performance-enhancement baggage that has kept those legends out of Cooperstown, N.Y. 
Nonetheless, Beltran does have one Scarlet Letter that has cost him since he retired. He was a member of the 2017 World Series champion Houston Astros, who were punished by baseball commissioner Rob Manfred for using electronic devices and a trash can to steal signs.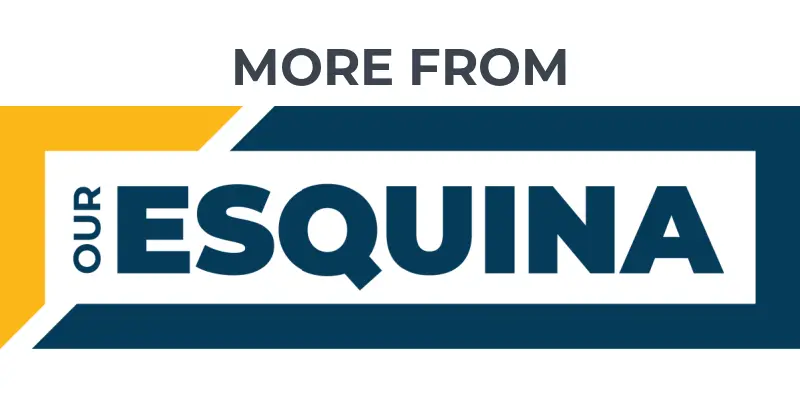 David Ortiz Hall of Fame election a Latino feat
Astros All-Star Carlos Correa Shares Gifts
Bonds and Clemens ushered in the steroids era on the ballot in 2012. Rodriguez and David Ortiz ushered in the ballot's second PED era this year. Carlos Beltran will be the first superstar of the recent illegal sign-stealing era to be judged by the veteran members of the Baseball Writers' Association of America.
Beltran highlights new names on ballot
Beltran will be the biggest name among the players expected to make their debuts on the 2023 Hall of Fame ballot. John Lackey, Jered Weaver, Jacoby Ellsbury, Matt Cain and Jhonny Peralta are also expected to debut on the ballot. Francisco Rodriguez, Carlos Ruiz and Ubaldo Jimenez might be on the ballot.
Beltran will get my vote if the National Baseball Hall of Fame board keeps using the BBWAA. I said as much after he was implicated by the commissioner's report that led to MLB's fine and sanctions against the Astros.
Some have claimed the Puerto Rican Beltran was the ring leader who brought the sign-stealing from the New York Yankees. Regardless, Beltran has already paid a price for his involvement. He lost his job as the Mets' manager before he even got to spring training of his rookie managerial season in 2020.
Unlike fans who act as though the Astros were the only ones illegally stealing signs, most BBWAA members realize several teams were doing it. Few can assume the Yankees weren't doing something similar. Red Sox players didn't snitch when MLB came snooping around, but I'd bet Babe Ruth's contract that they benefited from similar shenanigans.
With all that in mind, Beltran shouldn't pay a significant price on the Hall of Fame ballot for his involvement in the 2017 cheating scandal. Fellow Puerto Rican Alex Cora, who was the Astros' bench coach in 2017, also paid his price by serving a one-year suspension and then getting his job back as manager of the Red Sox.
No PED dirt on Carlos Beltran
Beltran was never implicated in any PED scandals, and his stats are Hall worthy. Moreover, he was considered one of the greatest baseball ambassadors of the game during his career. Beltran won the prestigious Roberto Clemente Award. That's baseball's greatest honor because it recognizes humanitarian achievements.
Beltran also was among the best of his generation on the field. Only the Braves' Andruw Jones and Ken Griffey, Jr., were equal or better defensively in center field during their generation.  
Beltran's resume is definitely strong enough. Of the men expected to be on the 2023 ballot, only Alex Rodriguez has a higher career Wins Above Replacement than Beltran's 70.1. He and Scott Rolen have the same career WAR. Rolen is likely to be elected into the Hall next year in his sixth year of eligibility,
Beltran, the 1999 American League Rookie of the Year, was a nine-time All-Star. Rolen was a seven-time All-Star.
Beltran won three-time Rawlings Gold Gloves, five fewer than Rolen. He won two Silver Slugger Awards, one more than Rolen. Beltran also received MVP votes in seven of his 20 seasons. He finished a career-best fourth in the 2006 NL MVP race while helping the Mets reach the NLCS.
Beltran's numbers look even better compared to Ortiz. He has better WAR (70.1 – 55.3), more hits (2,725 – 2,472). Moreover, Beltran played a premium defensive position.
Media savvy
Carlos Beltran also was accountable and accommodating to the media in English and his native Spanish in major markets such as Houston and New York. St. Louis also has a deep pool of Hall voters, so his past relationships with the media should help. 
The cheating scandal may ultimately cost Beltran votes in his first year on the ballot. He'll likely get in, though, before his 10 years of eligibility expire. Once Beltran gets in, that should help clear the way eventually for Jose Altuve if the 2017 AL MVP continues his march to 3,000 hits and eventually Cooperstown as well.
Carlos Beltran deserves a plaque in Cooperstown. He'll surely get it, sooner or later. It all depends how the voters judge the Astros' 2017 cheating scandal while considering character.
Get the Our Esquina Email Newsletter
By submitting your email, you are agreeing to receive additional communications and exclusive content from Our Esquina. You can unsubscribe at any time.