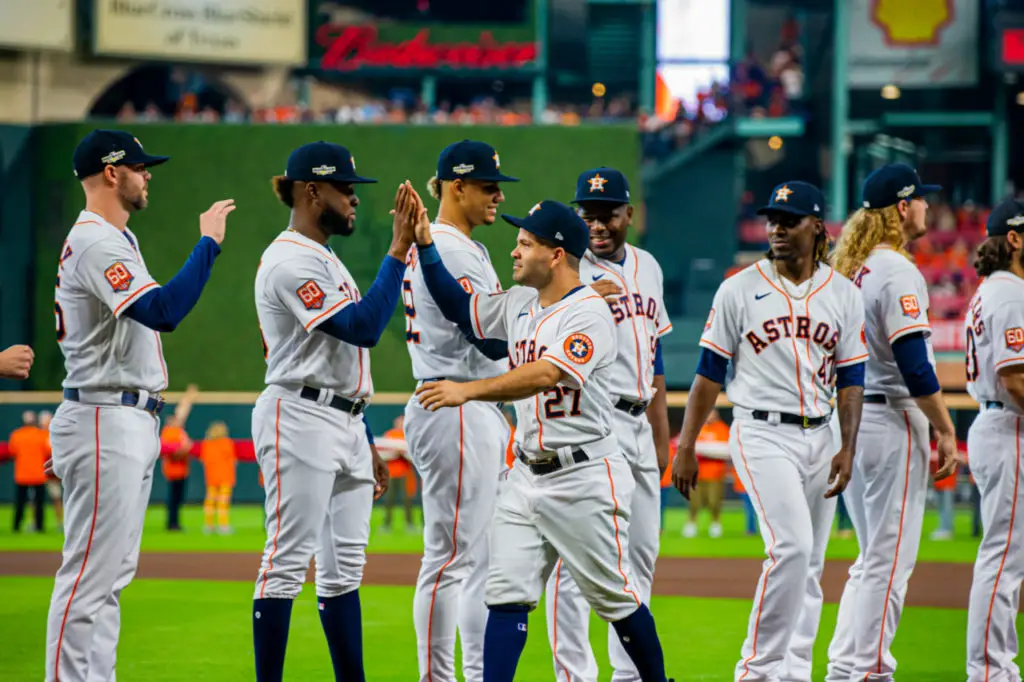 Astros teammates confident in Jose Altuve
Former AL MVP Jose Altuve ready to erase Division Series slump
HOUSTON – Most of the Astros had already left Minute Maid Park when Jose Altuve strolled back into the clubhouse on the eve of the American League Championship Series. The room was empty except for a dozen reporters who were watching the Yankees pull away from the Guardians on the television hanging a few feet from Altuve's locker.
Altuve was still holding his bat when he walked into the clubhouse after taking extra rounds of batting practice in the indoor batting cage. The veteran second baseman motioned the pack of reporters over to his locker, knowing the questions that awaited. 
How does the swing feel right now? 
"We'll see tomorrow," he said.
Jose Altuve, one of the best
The eight-time All-Star was one of the best hitters in baseball again this season. He'll surely garner AL MVP votes behind Aaron Judge, Shohei Ohtani and Yordan Alvarez. He hit .300 with 28 home runs, 39 doubles and 57 RBIs while setting the table all season.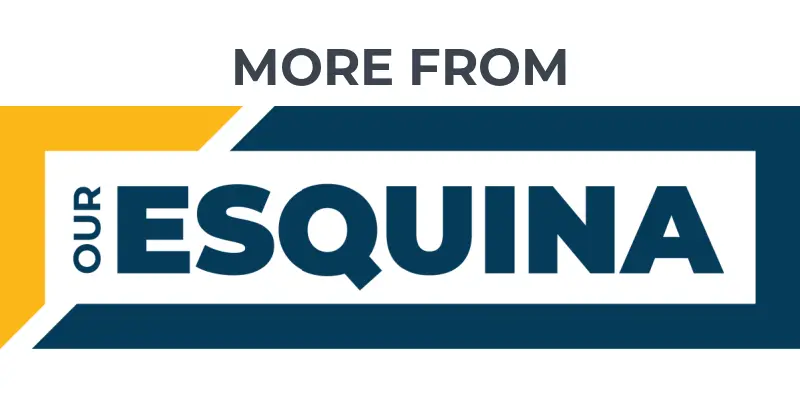 Nasty Nestor Cortes puts Yankees in ALCS
Manny Machado finds playoff home in San Diego
Victor Cisneros seeks Combate Global rebound
Fresno State DE David Perales sacks San Jose
Jose Altuve struggled to regain his stroke after five days off between the end of the season and the start of the Division Series against the Seattle Mariners. For only the second time in 17 postseason series in his career, Altuve went hitless in a playoff series. He was 0-for-16 with one walk and six strikeouts in the three-game sweep. 
"I'm always that kind of guy that stays positive and calm no matter what's the situation," Altuve said. "I like to go out there and play my game regardless of the result. 
"I think in the last series we had, as a team we got the result we wanted. We won three games. We're ready for the ALCS, and that's what we play for."
Despite what some silly fans might think, hitting isn't as easy as Altuve has made it seem. He isn't the only superstar who has struggled this postseason.
Several greats have struggled this postseason
St. Louis Cardinals stars Nolan Arenado and Paul Goldschmidt, two top contenders for the 2022 NL MVP trophy, were a combined 0-for-15 in the Wild-Card series against the Philadelphia Phillies. All-Star outfielder Mookie Betts was 2-for-14 (.143 batting average) while the Dodgers lost the Division Series against the Padres.
Even Yankees slugger Aaron Judge, who hit an AL single-season record 62 home runs this year, was booed at Yankee Stadium after a slow start in the Division Series.
Dusty Baker reminded the media that Altuve has been good for a long time. Even the great ones go through down times, the Astros' 73-year-old manager noted.
Dealing with the good times is easy in any profession. 
"But the mentally strong have a way of dealing with the down times," Baker said. "We just have to increase concentration and focus. And when you're in a downward spiral, man, sometimes it's hard to get out. I don't care who you are.
"But I'm expecting big things out of Altuve because he expects big things out of himself. So I don't put any pressure on him."
Jose Altuve backed by strong core
Like Altuve, Baker is grateful several Astros stepped up in the DS sweep. Yordan Alvarez and rookie Jeremy Peña each came through with game-winning homers. Alex Bregman, Yuli Gurriel and Kyle Tucker also delivered key hits in the Division Series.
"Had we lost that series then everybody would have been talking, would have been blaming Altuve," Baker said. "But that's not how it is.
"And that's the kind of team that we have. You get a couple guys down. Boom. We got a couple guys that picked him up."
18 was enough for Jeremy Peña, a 'godsend'
Yordan Alvarez earns 'El Grande' nickname
Yordan Alvarez gives parents postseason magic
Everyman Nestor Cortes ready for spotlight
Altuve's teammates aren't worried. Catcher Martin Maldonado was adamant that he expects greatness from Altuve. It's also important to note that Altuve played brilliant defense during the DS. In such a close series, his multiple defensive gems were pivotal.
Alvarez dismissed the mere thought of worrying about Altuve.
"I don't think that merits a response," Alvarez said. "I think the whole world knows who Jose Altuve is, the name he has created. He's a key part of the team.
"Obviously the team won. We won. I think that his presence says a lot. I think he will demonstrate who he is again."
Little Giant appreciates team's support
Jose Altuve appreciated hearing about his manager's and teammates' comments. He expected the questions about his rare playoff struggles. Others may have been defensive in a similar situation, but he answered each question, even the leading ones, with respect.
"Was there something with your swing that was off or your approach?" he was asked.
"Maybe," he said.
One thing is certain, though, he'll be the center of attention in the best-of-seven ALCS against the Yankees. The 2017 AL MVP has a history of tormenting the Bronx Bombers. 
The last time the Astros and Yankees met in the ALCS, Altuve hit an iconic walk-off homer off Aroldis Chapman to send the Astros to the 2019 World Series. The Astros have reached a record six consecutive ALCS. Altuve has anchored the Astros during the greatest run in franchise history. 
"We've been consistent for the last six years, having good seasons and winning a lot of games," he said. "Like I've said many times, that's what we play for."
Altuve is back in the ALCS, and his teammates are happy he's leading them.
Get the Our Esquina Email Newsletter
By submitting your email, you are agreeing to receive additional communications and exclusive content from Our Esquina. You can unsubscribe at any time.