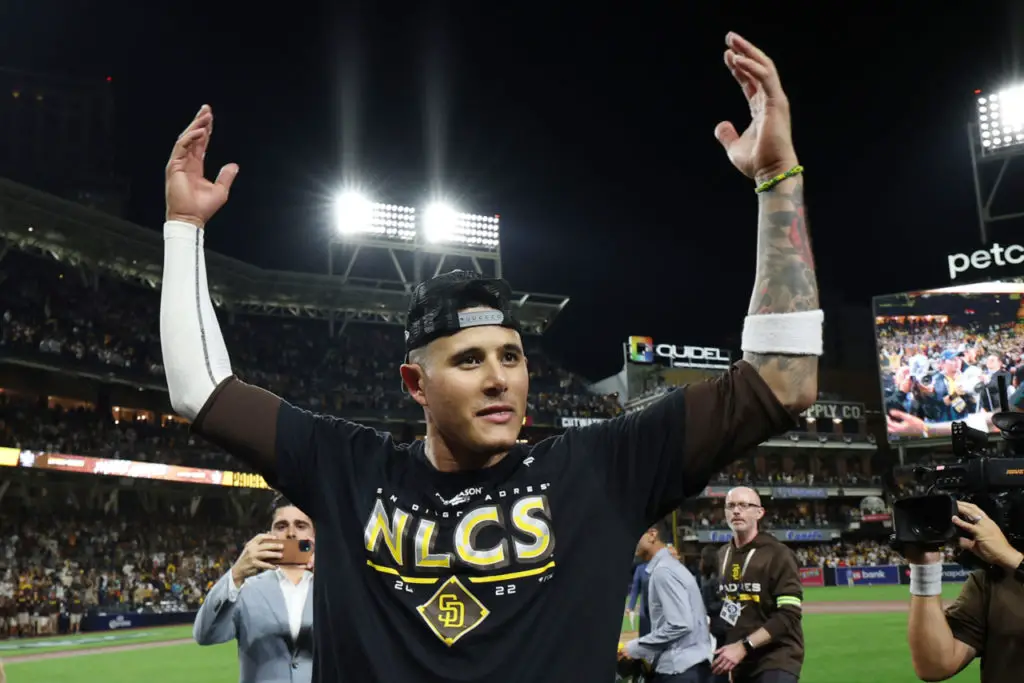 Manny Machado finds playoff home in San Diego
Manny Machado has Padres ready to face the Phillies in the NLCS
San Diego Padres general manager A.J. Preller had a vision for the Padres when he courted Manny Machado. He laid out his plans to the superstar third baseman and how they could chase a World Series together.
Preller wanted Machado to anchor his plan to help the Padres win their first World Series title. The Dominican American All-Star bought into Preller's vision with the help of a 10-year, $300 million contract.
Now, they're four victories away from their first World Series appearance since 1998. After stunning the 111-win Dodgers in the Division Series, the Padres begin the National League Championship Series tonight against the Philadelphia Phillies at Petco Park.
'It worked out pretty good'
"Where are we at, NLCS?" Machado said. " I think it worked out pretty good, right? This has been the vision all along. I think going back to the meeting when I sat down with A.J. and he convinced me to come over here, I saw the vision. I saw what he had and what this organization meant.
"Obviously the city was one of the best cities in the country and one of the most beautiful ballparks all across the nation. It was a matter of coming out here and trying to do something special, and here we are today."
Machado and the Phillies' Bryce Harper were the jewels of the free agent market after the 2018 season. They were handsomely rewarded.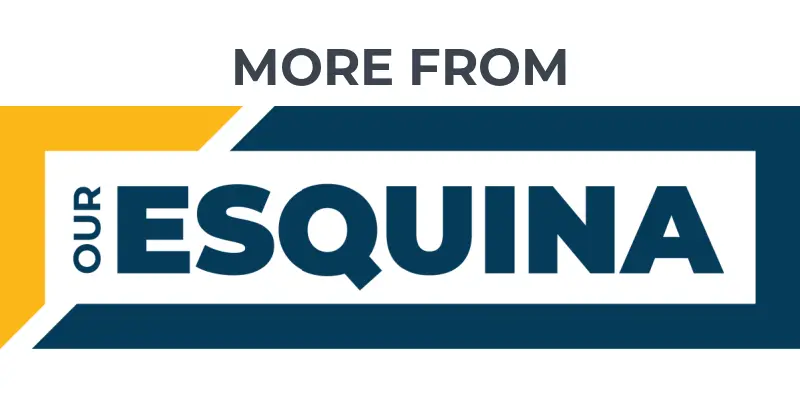 Fresno State DE David Perales sacks San Jose
Houston Dash show potential for greatness
18 was enough for Jeremy Peña, a 'godsend'
Harper signed a $330 million, 13-year contract with the Phillies. Both 30-year-old sluggers have lived up to their deals so far. Harper, a seven-time All-Star and former Rookie of the Year, earned the second NL MVP award of his career last season.
Machado, a six-time All-Star, is a top contender for this year's NL MVP Award.
Long history between Manny Machado, Bryce Harper
Harper and Machado have known each other since they were teenagers with USA Baseball. 
"We all played against each other, played with each other," Harper said. "Manny is a great talent. He's one of the best defenders in the game. He can swing the bat very well. He's having a great year this year. I'm excited to be able to share the field with him.
"I think he's an incredible ballplayer, and I look forward to seeing this series and how it goes."
Manny Machado hit .298 with 32 home runs and 102 RBIs this season. Harper was limited to only 99 games after suffering a fractured left thumb when he was hit by a pitch from the Padres' Blake Snell on June 25.
He returned on Sept. 2, just in time to push the Phillies to the final NL wild-card spot. Harper admittedly wondered if he would  play again in 2022 after he fractured his left thumb.
"I think anytime you get hit or break a bone or anything like that those doubts creep into your mind of you might not come back this year or what's going to happen, how is the team going to react," Harper said. "The team reacted great, right.
"And I got news that I'd be back (in) six to eight weeks and I'd be ready to go for September and the postseason."
Manny Machado embraces home crowd
The Phillies are in the NLCS for the first time since 2010. The Padres are in the NLCS for the first time since 1998. This is the first time Harper has helped the Phillies reach the postseason. Machado has led the Padres to the postseason twice.
He also led them to the playoffs during the 60-game, COVID season. The Padres' fans were missing in 2020, though.
"They weren't able to be here," Machado said of the 2020 playoffs. "And (when) we were driving home, we're seeing everyone out on the streets, and they were going crazy. …
"Seeing that was huge, and they weren't even able to be a part of it. Now here they are. You saw how the weekend was. It was unbelievable, what they've done and what they bring to the city. We feed off of that as a team. This has been awesome."
Get the Our Esquina Email Newsletter
By submitting your email, you are agreeing to receive additional communications and exclusive content from Our Esquina. You can unsubscribe at any time.