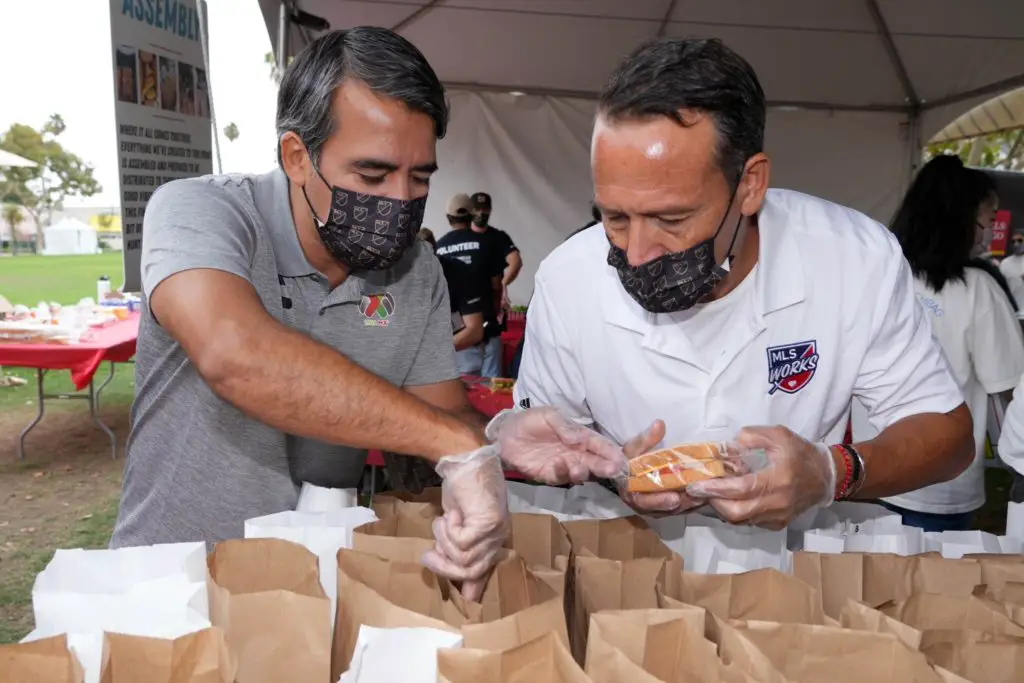 MLS All-Star Game Shows Mexico, U.S. Soccer Ties
U.S. and Mexico soccer need each other
Mexico and the United States are the biggest soccer rivals in the region, essentially the Hatfields and the Machados. They hate and love each other. They also need each other to grow.
The co-dependency is on display this week during the MLS All-Star Game festivities. The MLS All-Stars will face the Liga MX All-Stars on Wednesday night in Los Angeles, one of many U.S. cities with more fans of the Mexican national team than the U.S. national team.
Some have argued that the Mexican national team is America's team, the one that can fill the largest NFL stadiums regardless of opponent. There is no disputing that Mexico is a much bigger draw in the U.S. than Christian Pulisic and the U.S. national team. 
That may change in 15-20 years, but the U.S. will likely need to win a World Cup to turn that tide. Meanwhile, soccer fans in the U.S. and Mexico must accept that both federations need each other.
In Mexico's case, El Tri benefits from the funds they receive playing before adoring fans at Dallas' AT&T Stadium, Houston's NRG Stadium, the Rose Bowl and every other stadium.
Memo Ochoa and the Mexican national team play more in the United States than in Mexico. You don't need an MBA from the Wharton School to know why the Mexican Federation prefers to play in the U.S.
Follow the dollars instead of the pesos, my friends.
MLS All-Star Game displays best
Liga MX also draws better ratings than MLS in the United States. Mexican immigrants and first and second generation Mexican American prefer to watch Chivas and Club America and Cruz Azul instead of LAFC and the Houston Dynamo. Those are their fathers' favorite teams, after all.
Over time, however, there could be a shift if MLS can get those Mexican and Mexican American fans to buy into their hometown teams. The MLS All-Star Game is a good start.
It's all about building a tradition. If your dad grew up cheering for Chivas in Guadalajara or a small town in the state of Jalisco or throughout Mexico, he's likely to pass down that love to you.
We all look for a taste of home, a familial sense of belonging. Roots, after all, keep us grounded.
MLS has had several successful MLS All-Star games against teams from Europe. The 2010 All-Star Game at Houston's NRG Stadium sold out with Javier "Chicharito" Hernandez making his first preseason appearance with Manchester United. 
Mexicans already star in MLS
Chicharito was a major draw that night, adding a Mexican flair to one of the biggest sports brands in the world.
All-Star Games are mere exhibitions. They're important exhibitions, though. They give leagues the stage to showcase their best players and biggest names.
Considering that so many Liga MX fans in the U.S. still ignore MLS, it's a great idea for MLS to feature Liga MX stars in its All-Star Game.
They can capture the money and the eyeballs while growing the game of soccer in the U.S. MLS is only in its 26th season. It's a young league, but the foundation is solid. MLS is growing. Some of Mexico's biggest names are playing in MLS now, including Carlos Vela and Chicharito, to name just a few. 
The bitter rivals need each other. Mexico needs the money they rake in the U.S. MLS and U.S. Soccer need Mexico's platform to grow the game further. It's truly a win-win for both sides. 
Get the Our Esquina Email Newsletter
By submitting your email, you are agreeing to receive additional communications and exclusive content from Our Esquina. You can unsubscribe at any time.