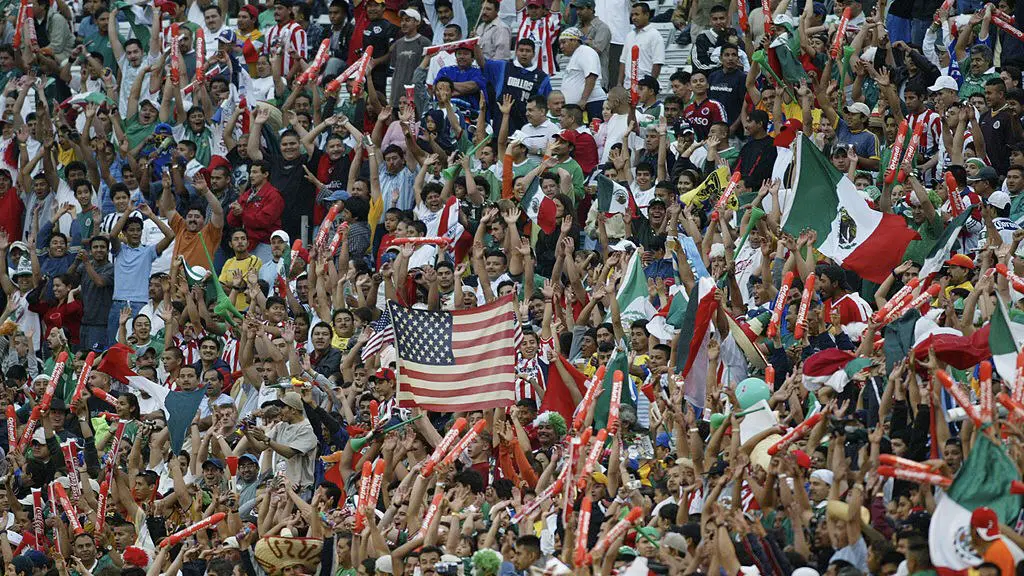 Should Mexican Fans Worry About U.S. Soccer talent in Europe
An infusion of young talent in Europe gives hope for U.S. Soccer
Is it time for Mexican national soccer team fans to worry about the American starlets in Europe?
With the news that Yunus Musah chose to represent the U.S. instead of England, ESPNFC uploaded a potential Starting XI on Twitter.
At first glance, as a Mexican national team fan you might begin to wonder if the U.S. has enough talent to knock Mexico off the top of the CONCACAF region. On the surface it does look that way. You have five players on the U.S roster who play roles for what you could call "big" European teams. They are Giovanni Reyna, Weston McKennie, Christian Pulisic, Sergiño Dest and Tyler Adams.
Mexican national soccer team talent lacking in Europe
When you compare that to the Mexican national soccer team, based on the call-ups for the coming friendly against Wales, the European talent is missing. The "biggest" team that has a Mexican on their squad would be Napoli (Hirving Lozano), followed by smaller clubs like Porto (Jesus Manuel "Tecatito" Corona), Atletico Madrid (Hector Herrera), Real Betis (Andres Guardado), and Ajax (Edson Alvarez). 
The rest play for Liga MX teams, which although dominant in the region, aren't at the same level as European teams. There's a gap in the level of teams for which Mexicans play. But is the increase in the American presence in European squads something that should concern fans of the Mexican National team?
Legendary MLS coach Dominic Kinnear would say yes.
The answer is much more complicated than a simple yes or no.
Can U.S. potential develop?
As Ryan O'Hanlon pointed out in his newsletter, there is a lot to like about Yunus Musah's potential. It's really just that right now. Potential. 
These players are all in their early twenties or younger. Getting regular minutes at European clubs should be part of the development plan that U.S Soccer and the players themselves have to consider and look for. 
However, this is the first real generation of players from the U.S. that have made an impact in Europe. Sure there have been a handful of players (Clint Dempsey, Jozy Altidore) but none at the level that Pulisic and Reyna have showcased. Without proper playing time and development that potential can go to waste.
Additionally, you have to look at the coach leading these men on the field. Gregg Berhalter, not even the best American coach (that would be Jesse Marsch, who manages RB Salzburg in the Austrian League) and one who was hired under questionable circumstances. 
Mexican national soccer team has coaching edge
While the Mexican team lacks the youthful energy in Europe (the youngest player would be Diego Lainez, a fringe starter at 20 for Real Betis of La Liga), it does have the better coach (Gerardo Martino), more experienced/older players and most importantly these players know what it's like to play against other CONCACAF teams.
CONCACAF, while not the strongest region in the world, is one of the toughest in terms of physical play. Those who aren't familiar with the way fouls are called or the type of fouls that occur disrupt the flow of the game and the flow of the players, not to mention the potential injuries. It sounds silly to factor that in, but it's a real problem for a young team that hasn't had many chances to play against this type of competition in a serious tournament.
Now, with this all in mind it's important to remember that Mexico isn't without its own faults. The lack of talent being exported is concerning. Teams in Mexico beef up the price tag of their young players in order to rake in profits. 
They haven't shown any interest in helping their young players develop. If they did Rodolfo Pizarro would be in Europe instead of being passed around for six years among Liga MX teams and finally sold to Inter Miami at the age of 25.
The talent gap that is beginning to be seen among younger players is concerning, but there is still time for Mexico to catch up.  I wouldn't be shocked to see the U.S. beat Mexico during a World Cup Qualifying Match that takes place in a cold climate. 
I would be shocked to see the USMNT string off consecutive Gold Cup final wins or wins at the Estadio Azteca. I just can't see that happening within the next four years.
Talent on display in Olympic Qualifying
If you want to get a more accurate assessment of the youth talent between Mexico and the U.S. (as well as the rest of CONCACAF) the Olympic Qualifying Tournament is currently being shown on FOX Sports. 
It's a squad of Under-23 players playing in two groups of 4, with the best two of each group moving on to the next round. The trick is that for the Olympic games this summer, only the two finalists qualify. There is no denying that there is a sense of urgency in the U.S. camp following two straight tournaments('12, '16) in which they have failed to qualify. 
Making it complicated for them is that they are in the same group as Mexico. Whichever team ends up second in the group will likely face a talented Canadian team hoping to make its first Olympic Games since 1984. 
Mexico and the U.S. face off on Wednesday at 6:30 p.m. PST. Let the debate begin. Should El Tri fans start to worry?
Get the Our Esquina Email Newsletter
By submitting your email, you are agreeing to receive additional communications and exclusive content from Our Esquina. You can unsubscribe at any time.