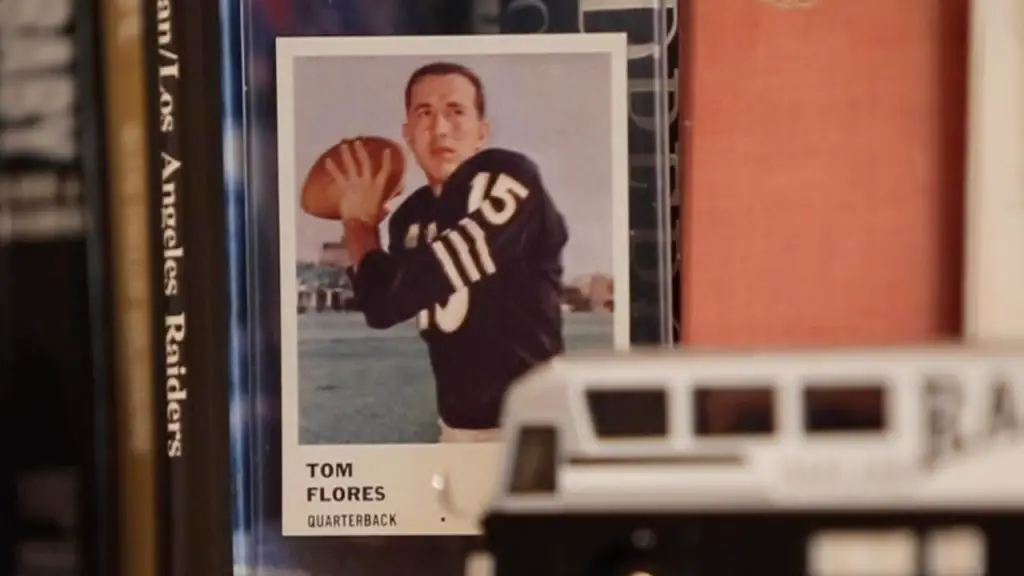 Raiders legend Flores continues to inspire
Trailblazing quarterback and coach Tom Flores awaits call from Pro Football Hall of Fame
Tom Flores had already secured Super Bowl rings as a backup quarterback and assistant coach before he truly felt the impact his accomplishments had on the Latino community.
The legendary former Raiders coach vividly remembers how young Latino fans would approach him after he became the first person of color to win a Super Bowl as a head coach in 1981.
"Kids would come up to me and say, 'You know, my mom and my dad saw you win your first Super Bowl, and he cried,'" Flores told Our Esquina during an interview at his home. "I said, 'what?' He said, 'yeah, he cried. He was Hispanic! He was so proud that you had won a Super Bowl and your last name was Flores.'" 
Flores, 83, is one of the most iconic Latino sports figures in American sports. In August he was named as the coach finalist for the Pro Football Hall of Fame's Class of 2021.
He began his path to the Hall in Canton, Ohio, in earnest after he became the Oakland Raiders' head coach in 1979. Then he capped the 1980 season by winning Super Bowl XV over the Eagles. Then after the Raiders moved to Los Angeles he guided them to the Super Bowl XVIII title. 
"I became a coach in 1979 after eight years as an assistant coach with the Raiders," he said. "I felt that I was qualified. The fact that I was Hispanic really was not a factor." 
It wasn't a factor, but it definitely inspired multiple generations of Latino fans to fall in love with football and realize there was a place for them in major American sports.
Get the Our Esquina Email Newsletter
By submitting your email, you are agreeing to receive additional communications and exclusive content from Our Esquina. You can unsubscribe at any time.